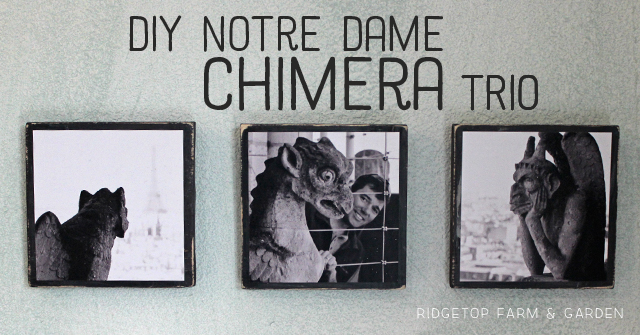 NOTRE DAME
I love Notre Dame. It is breathtaking inside and out.
In 2002, Farmer John & I quickly admired the main level. It was amazing and when we brought the kids to Paris in 2015 it was a place I definitely wanted them to see. Plus, let's be honest, I wanted to see it again.
This time we climbed the stairs to the top of the towers. We arrived early, but there was still a long wait. It was worth the wait.
I enjoyed the entire experience – the enormous Emmanuel bell, the view, even the narrow spiral staircases. My favorite thing, though, was getting to see the chimera up close.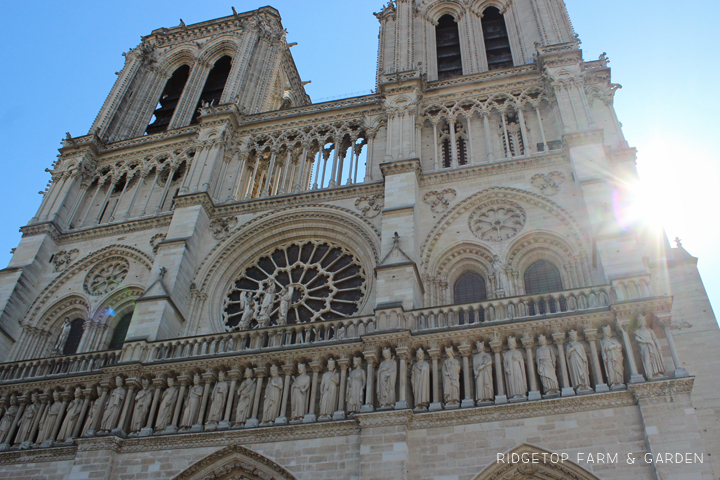 GARGOYLE VS. CHIMERA
Only recently did I learn the difference between a gargoyle and a chimera. The first 30 years of my life I used the word gargoyle to describe both. Very naive, I know.
GARGOYLE
Gargoyles are functional. They were built on the end of gutters to prevent rain water from dripping on the walls and eventually ruining the building.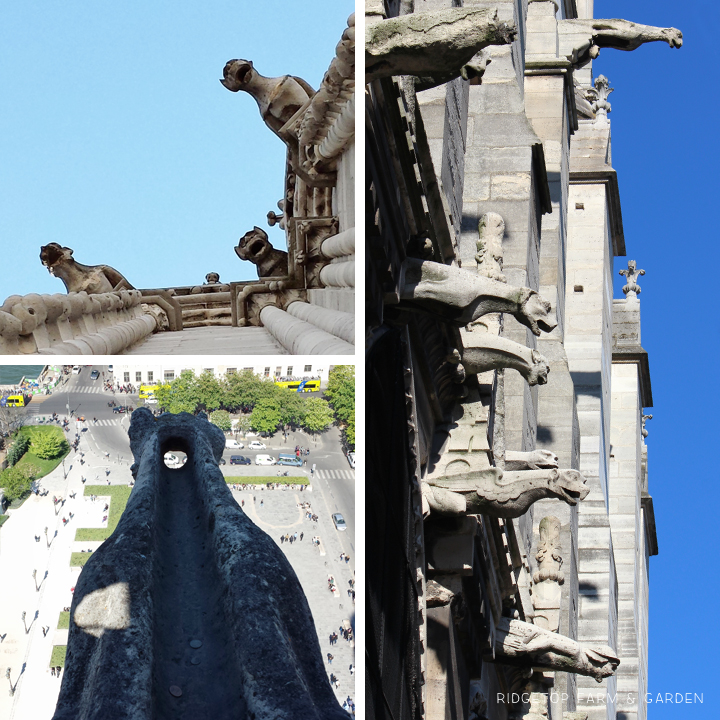 CHIMERA
Chimera are decoration. Weird, yet awesome, decoration. These ones on Notre Dame have a great view of the city.
The building of Notre Dame occurred and changed over hundreds of years. The chimera were added during the 1800's.
The guy in the upper right is Stryga, probably the most famous chimera.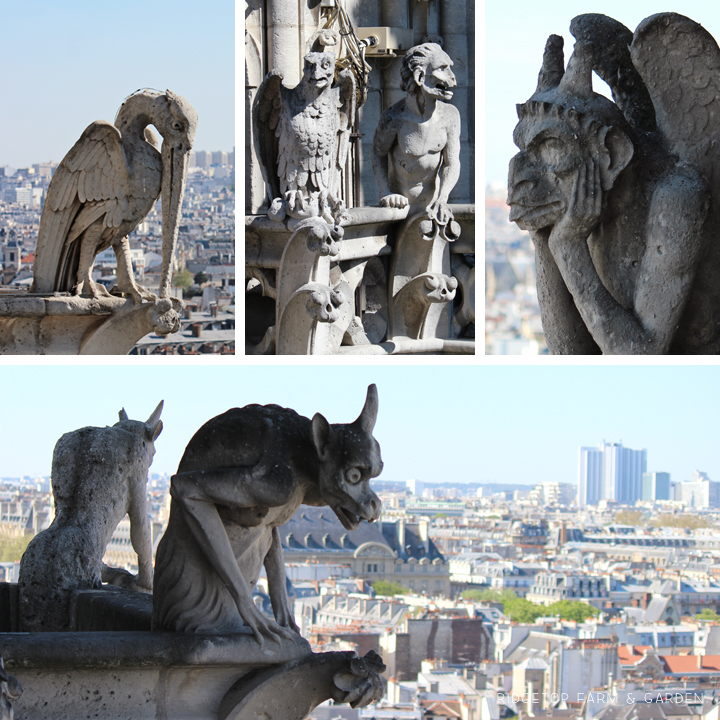 CUTTING 3 WOOD SQUARES
I bought a long pine board that was 5.5″ high at Home Depot.
I wanted the wood to be square, so using a table saw Farmer John cut the board to 5.5″ wide. Then, he cut two more squares.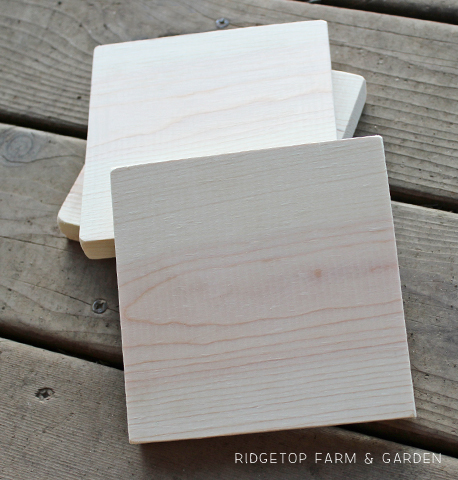 BACKGROUND COLOR
I used a simple gray color to paint the 3 wooden squares.
Then, I used a piece of sand paper to both smooth the surface and roughen the edges.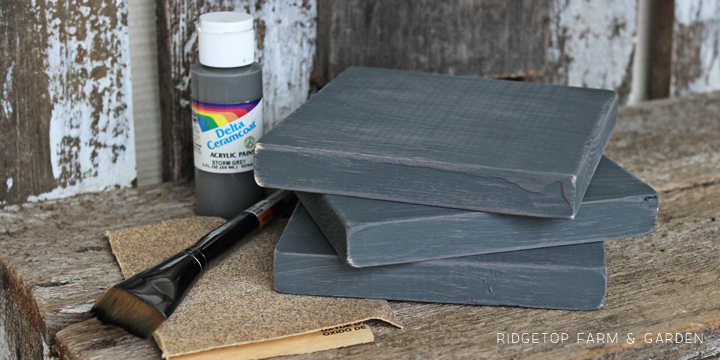 ROUGH IT UP
As I've mentioned a number of times, I rarely paint just one color. These squares were no different.
After the main background paint dried, I used a variety of gray paints to add a bit of interest to the wood. Instead of a brush, I used a natural sponge to lightly apply the color.
After that layer of paint dried, I sanded the edges to give them a rough look.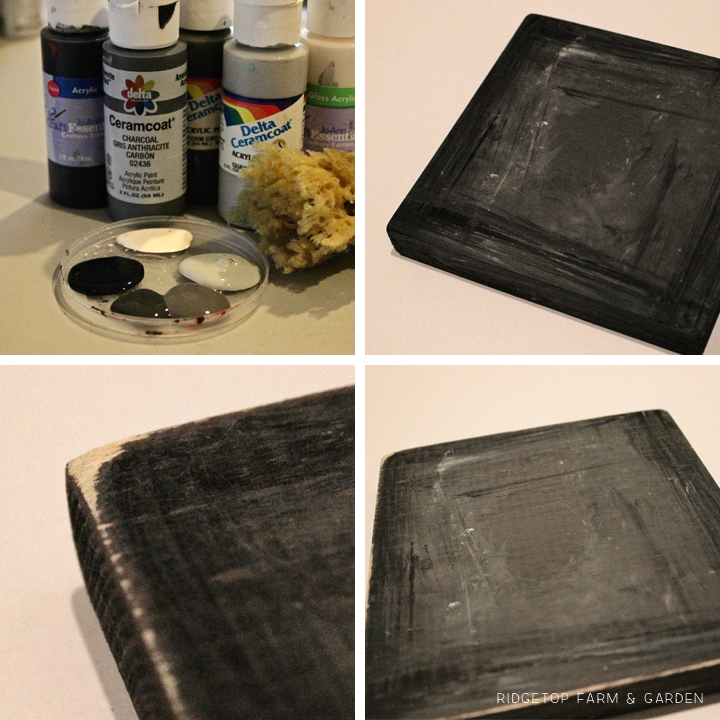 ADDING THE PHOTO'S
The original photos are in color. Using Photoshop, I changed them to black and white.
I cropped and printed the photos to a 5″x 7″ size. Then I trimmed the photo to 5″ x 5″.
Using mod podge, I glued a 5′ x 5″ photo to each square.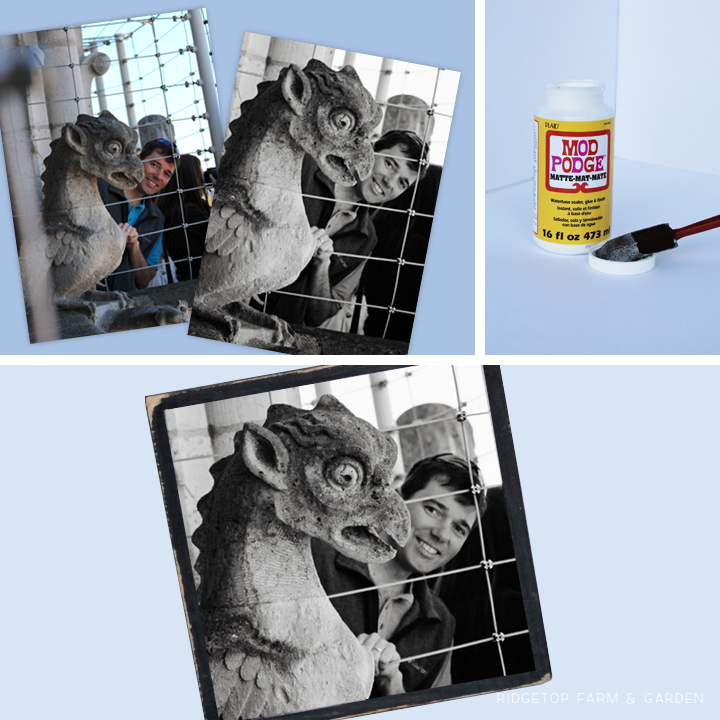 3 SQUARES IN A ROW
I chose to make three squares and place them in a row. It would also be a fun project to have 4 squares, but place them 2 x 2.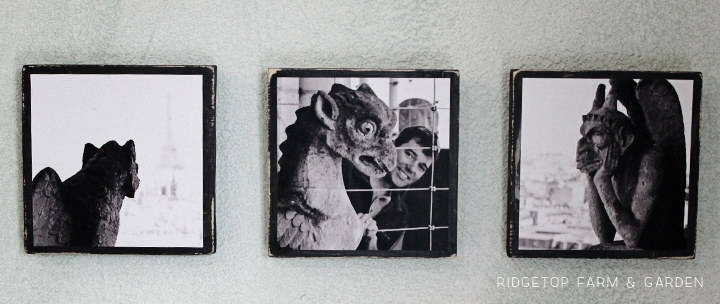 Anyone else think the chimera are as fascinating as I do?