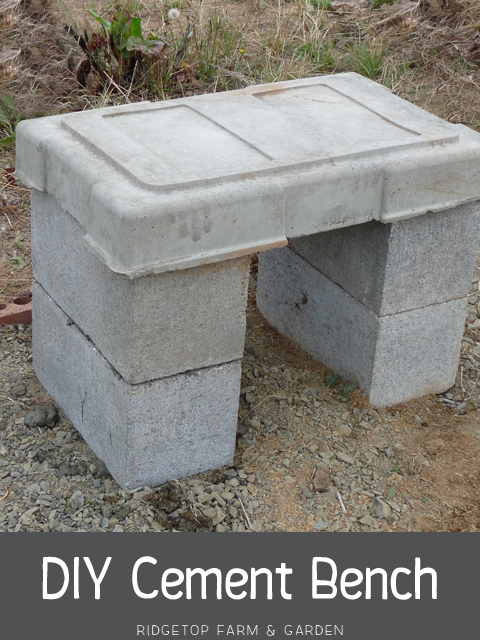 After making hypertufa mushrooms and cement leaves I had one bag of concrete left. I chose to turn that bag of concrete into a bench.
THE BENCH SEAT
We mixed the concrete with water and poured it into an under-the-bed sized storage bin.
Farmer John bent 4 pieces of rebar and placed them in the setting concrete.
Then, it sat for a couple weeks.

THE LEGS & PUTTING IT TOGETHER
We used store bought cement blocks for the legs. We filled them with concrete and set the bench seat on top, making sure the rebar went inside the concrete filled holes in the cement blocks.
Then it sat, undisturbed, for a couple weeks.
The finished bench is heavy & I hope we never need to move it.

This is not a work of art, it was meant to be functional. Years later, though, I did give it an upgrade and mosaiced the bench seat.