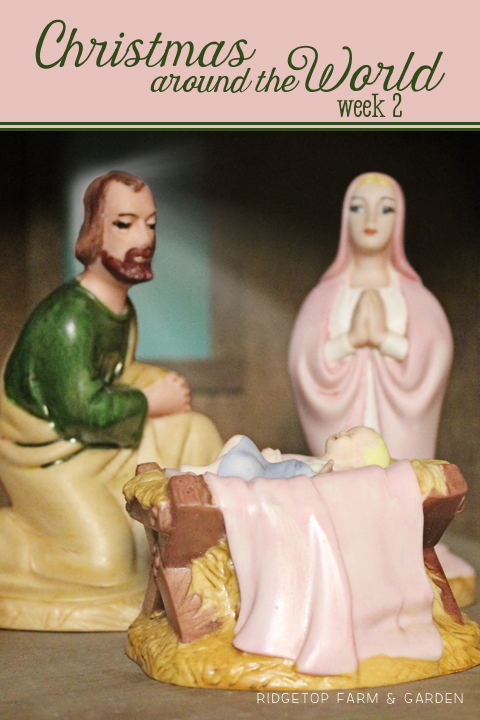 Farm Kid1 & I are both enjoying this unit. It has been a great way to discuss other countries, even if it hasn't been in great detail. I like learning about so many countries, but next year I think we will only do 1 or 2 countries per week so we can study each country more in depth. I would like to learn a song, do a craft & cook something from each country. We just don't have the time to do that with this set up.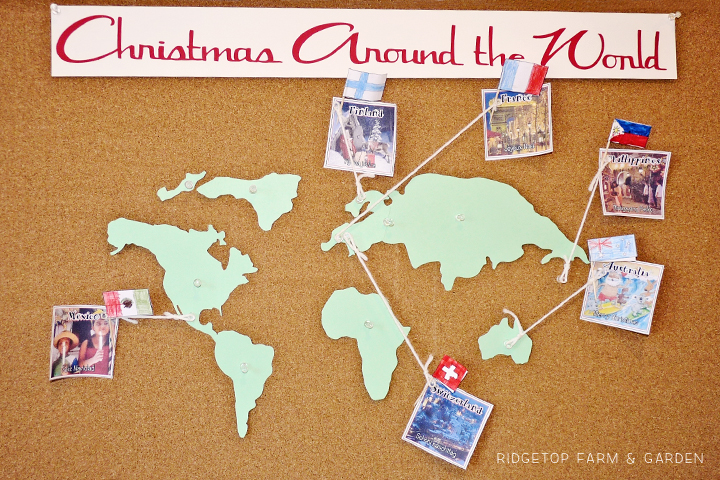 Mexico
Feliz Navidad
I chose Mexico as a country to study because when Farm Kid1 was 3 years old & Farm Kid2 was 1 we had the opportunity to go on a Mexican cruise with some friends of ours. This was a nice way to throw in real life conversation along with learning something new. (Although, I don't recommend going on a cruise with such young children.)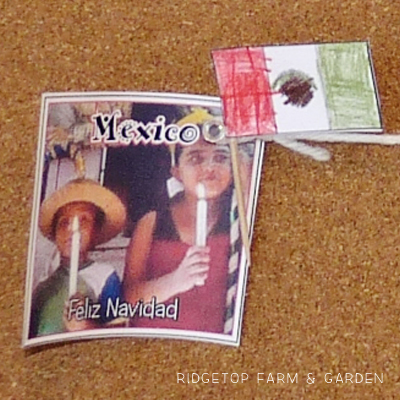 TAMALES
This couldn't have worked out more perfectly. My hubby wanted to make tamales, so I asked him if Farm Kid1 could help. And, voila our Mexican themed activity was complete. Although, Farm Kid1 didn't really care for the taste of the finished tamale.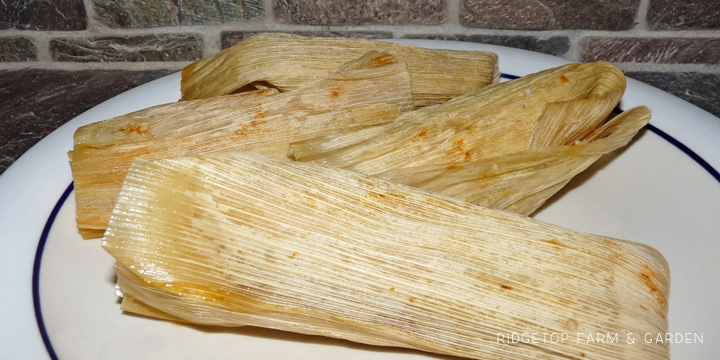 Philippines
Maligayang Pasko
This year, through our church, our family put together 2 gift boxes for Samaritan's Purse. I received an email saying our gifts were sent to the Philippines, which is why I chose to study this country.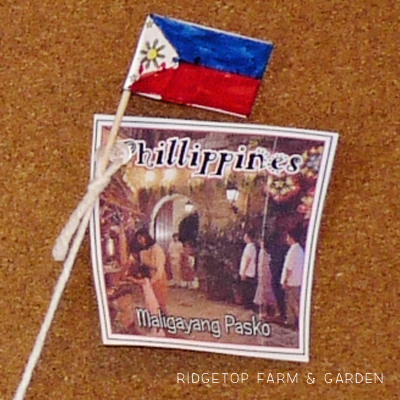 PAROL
The parol is a common Christmas decoration in the Philippines. This one Farm Kid1 made is not lighted or near as fancy as the ones seen in the Philippines, but for some reason it makes me happy. It just seems cheery.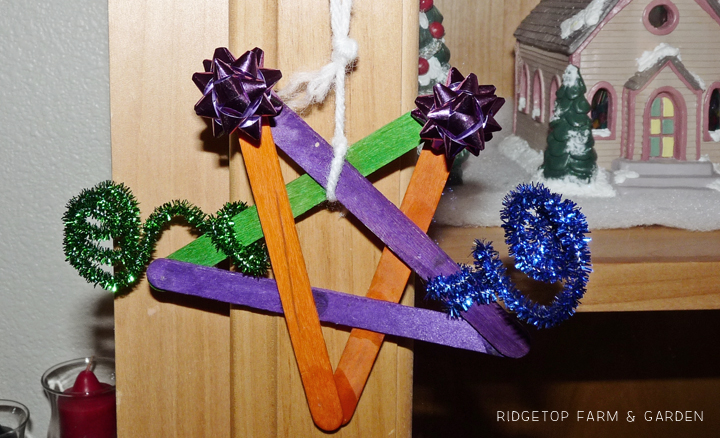 Switzerland
Schoni Faschttag
I didn't have a real reason to study Switzerland, I just simply chose it. The Switzerland activity was creating a natural bell. The instructions are on Homeschool share. It turned out so-so.

Our Christmas Around the World Links:
Week 1 – Finland, France & Australia
Week 2 – Mexico, Philippines & Switzerland
Week 3 – England, Italy & Israel