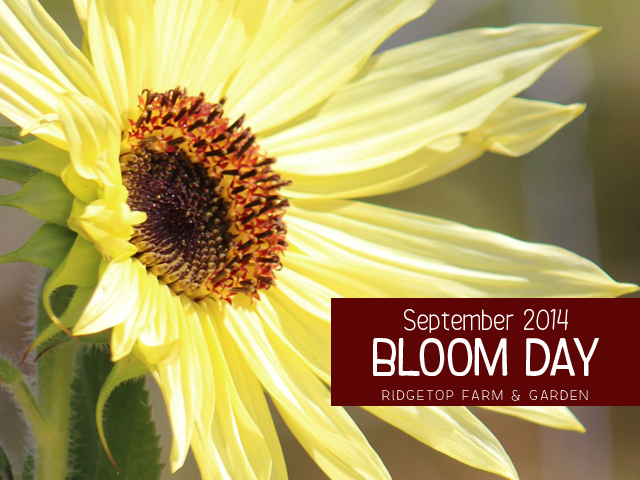 September's upon us and the colors in my flowerbeds are starting to fade.
I'm going to guess this isn't the best my gardens have looked this time of year. The weather has been warmer than usual, I haven't been watering much & I haven't kept up on the weeding or deadheading as I should be. So, the flowerbeds are dry, full of spent blooms & weedy. Ah well, better luck next year.
There are a few plants showing off for Bloom Day, though.
FRONT YARD & POND

IN THE GARDEN & ALONG THE GOAT FENCE
BIRD VILLAGE
Sadly, that's really all the blooms I could find. Hopefully, other gardeners are having better luck. See for yourself at May Dreams Garden.