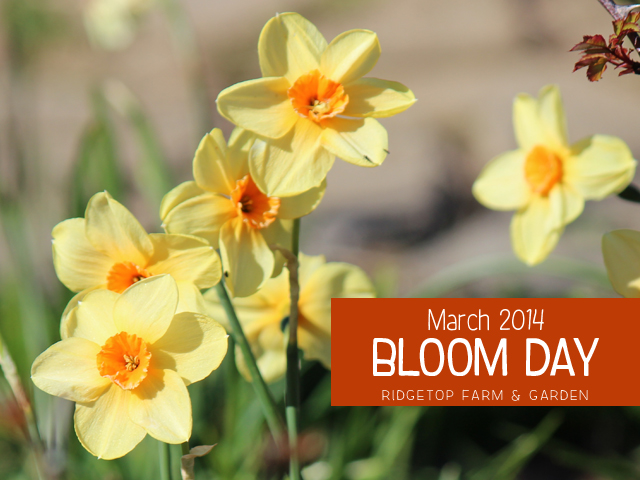 Spring is here & our gardens are getting some much needed color thanks mostly to bulbs in bloom.
SHADE GARDEN

FRONT YARD

BACK YARD
BIRD VILLAGE
Our flowerbeds don't have much winter interest, so I'm definitely ready for spring to get here & add color to the landscape.
I'm sharing this post at May Dreams Gardens Bloom Day.