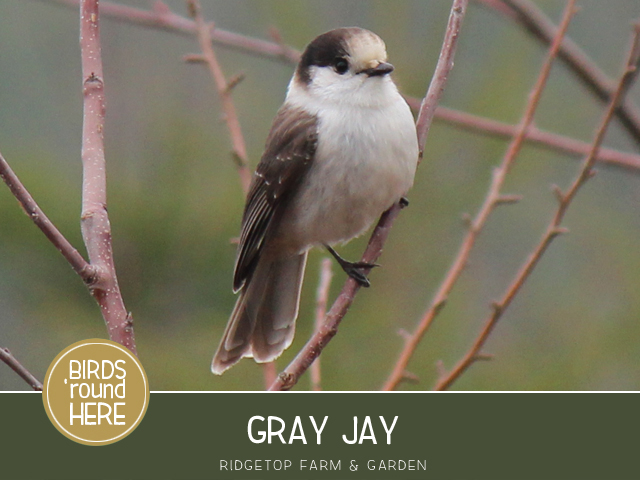 The bird I picked for March is the Gray Jay. They have a bit of a nasty reputation for being food thieves, but I like them anyway.
I'm not going to lie, the majority of the reason I like them is because they aren't too frightened of me. I can get close-ish for photos. They don't pay much attention to me and continue with whatever they were doing.
IDENTIFICATION

HEAD: black/dark gray, white/light gray in front
THROAT: white/light gray
BELLY: white/light gray
WINGS: dark gray
TAIL: long, dark gray
BACK: dark gray
BILL: short, dark
EYE: black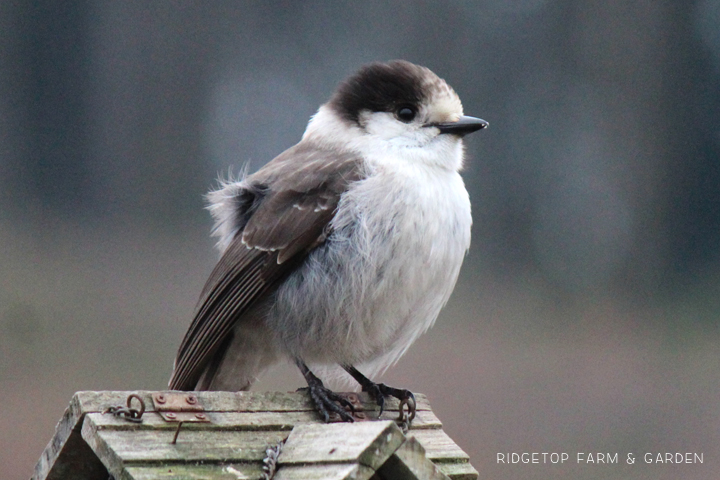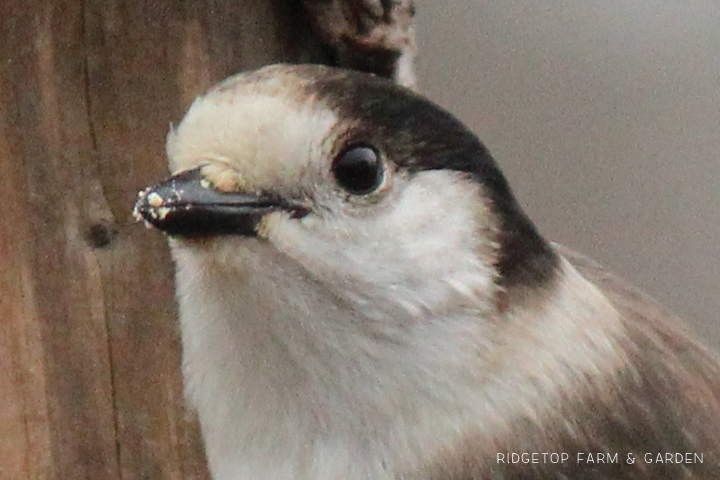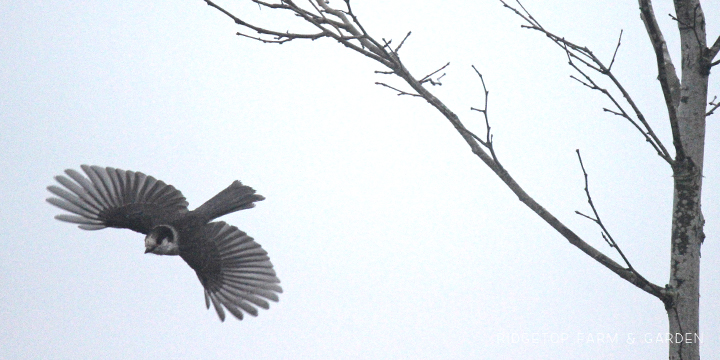 HABITAT
CONIFEROUS FORESTS: Gray Jays can be found from Alaska through most of Canada, down the mountainous areas of the western US, as well as the NE section of the US.
MIGRATION: Gray Jays don't migrate much. Sometimes they will move to lower elevations during the winter, which may or may not explain why I only see these birds at our house during the winter months.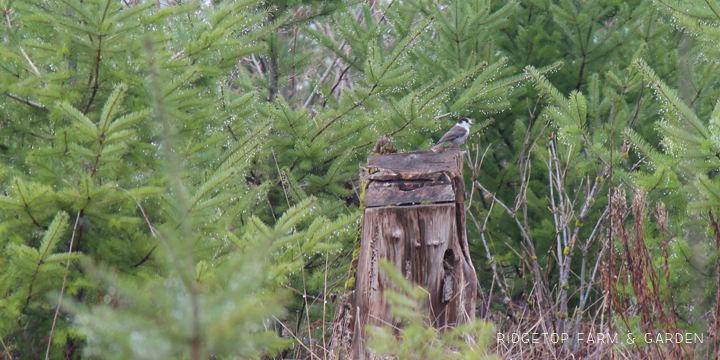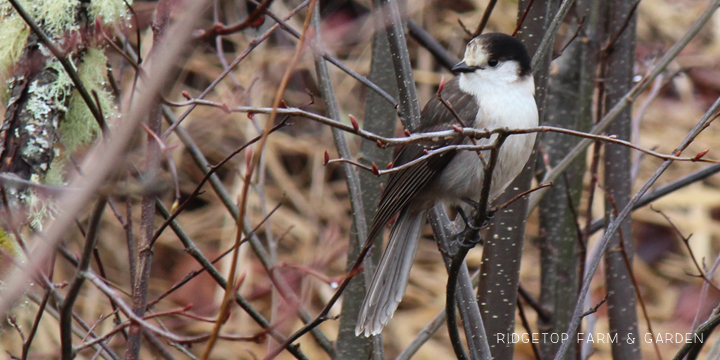 FEEDING
Gray Jays are omnivores, eating a wide variety of food including insects, berries, small rodents and tree cones. I usually see them at suet blocks I have set out.
They are great at food storage. They use their sticky saliva to meld food together in little blobs. Then, they stick the blob on tree branches for later.
Gray Jays also like to hang out where humans hang out, like campsites, and steal food. This has earned them the nickname camp robber.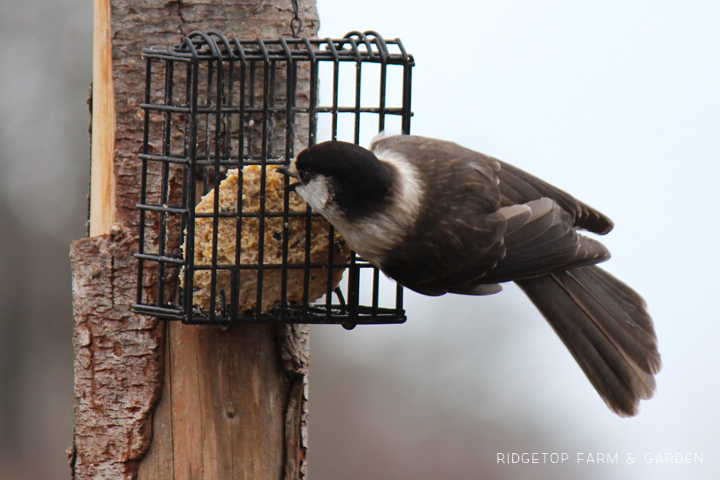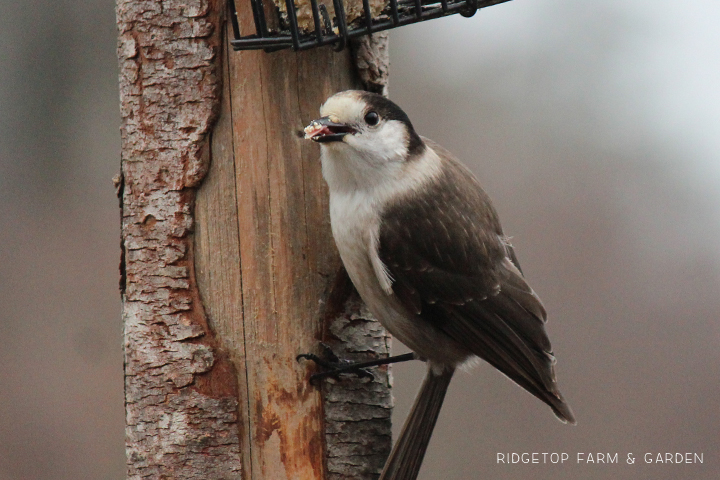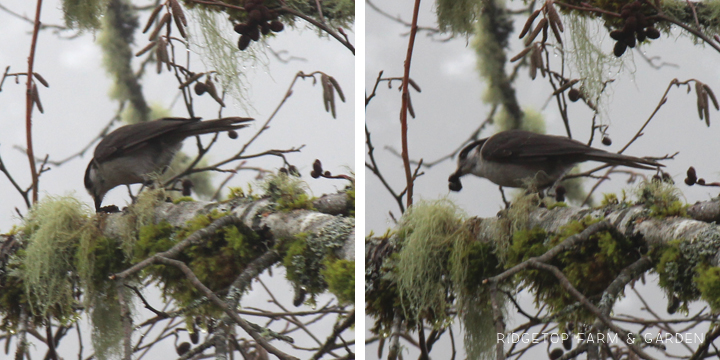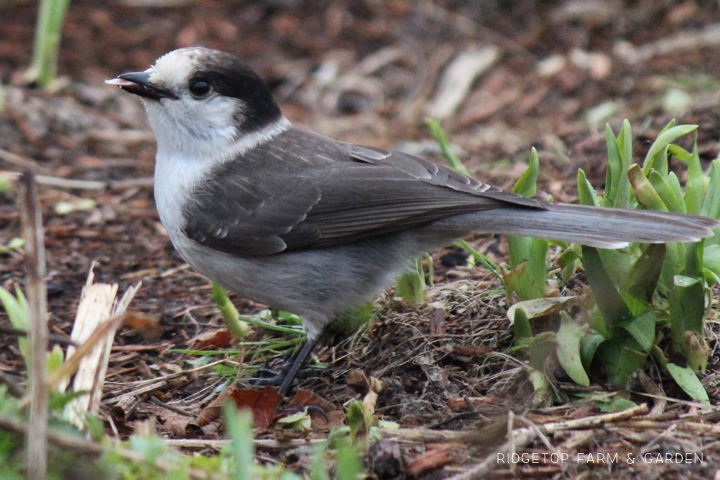 FRIENDS & FAMILY

FAMILY: Crows & Jays
SCIENTIFIC NAME: Perisoreus canadensis
I often spot Gray Jays with a few friends. They typically hang out in a group of about 5 or 6.
I also see them with the Steller's Jays that live near us. I'm not sure if they choose to hang out near the Steller's Jays because they are friendly with each other. Or, more likely, if it's because they're both after the goods I set out.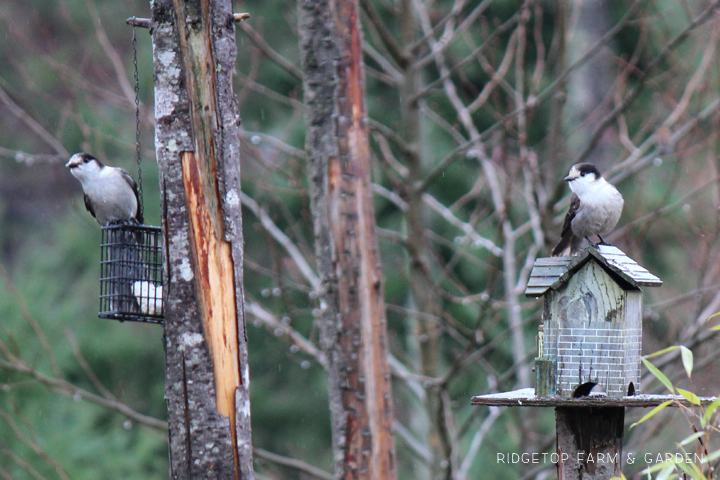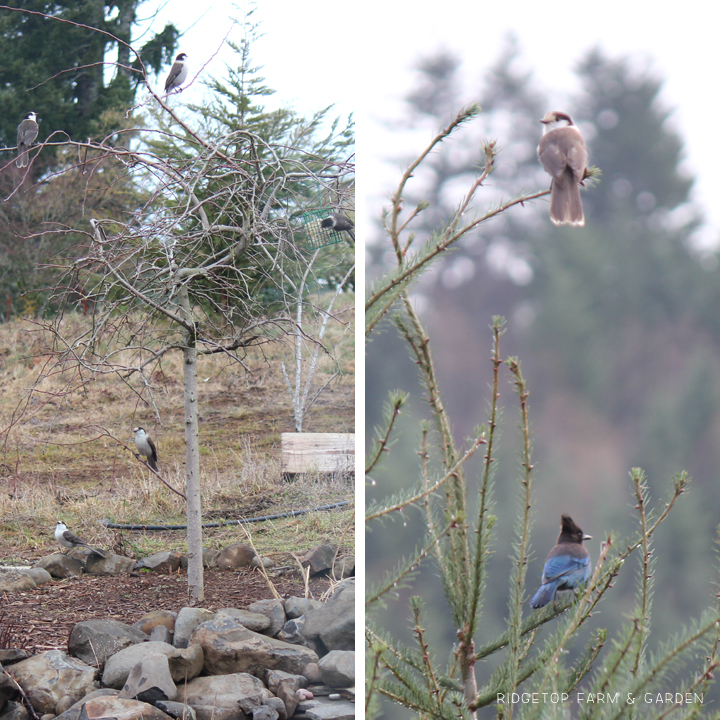 PHOTO GALLERY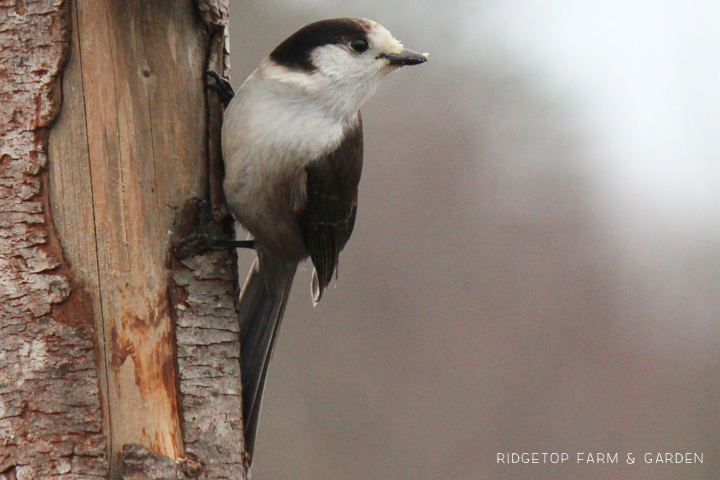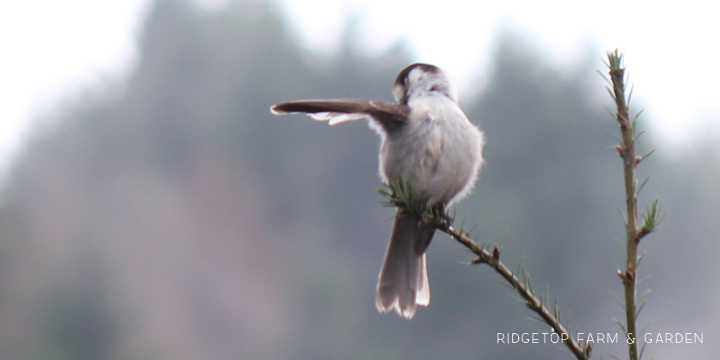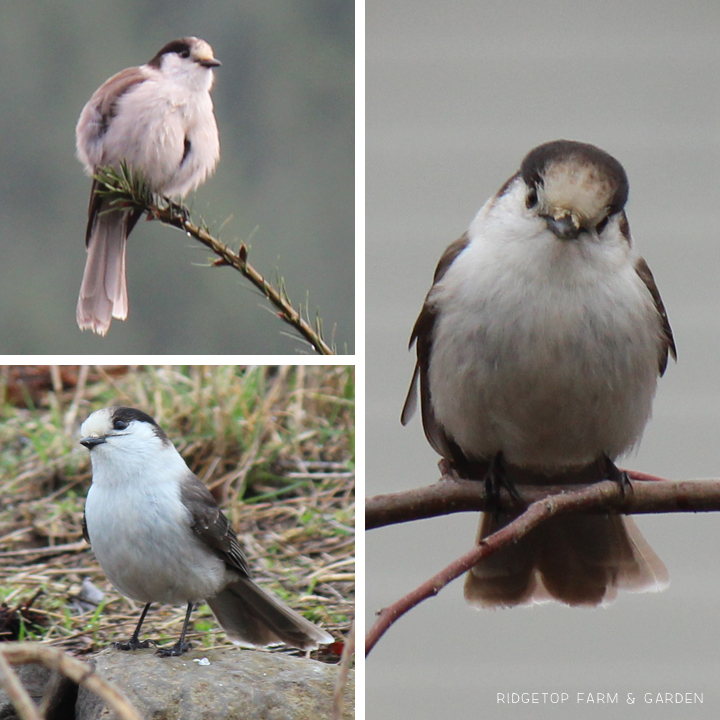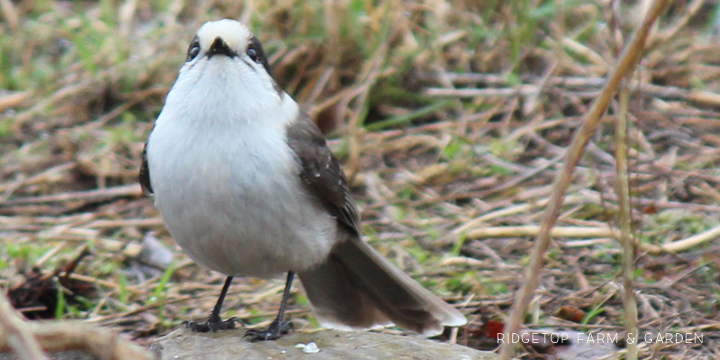 Happy Birding!