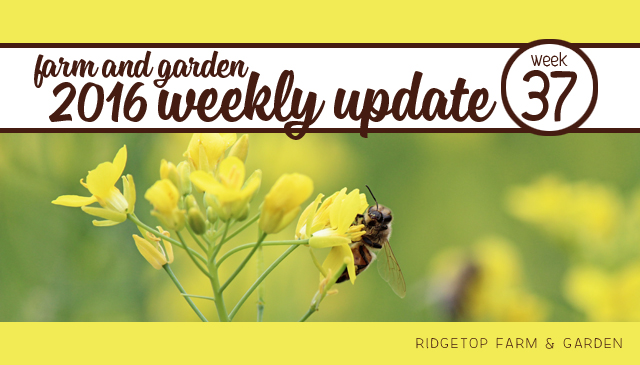 This week it's all about the chicks we hatched over the summer.
• The one lone black copper marans chick. (top left)
• Olive Egger – Black Copper Marans x Olive Egger (top middle)
• Barnyard Mix – Rhode Island Red x Olive Egger (top right)
• Olive Eggers – Black Copper Marans x Olive Egger (middle right)
• Cream Legbar – hatched last week (bottom right)
• Many of the chicks have the featheriest shanks I've ever seen. For the first time, a couple of the buff colored chickens have feathered shanks.
• This hungry cooper's hawk thought he'd get his lunch from our yard. Thankfully, that didn't work out for him. He did, though, grab a chick that was free ranging right in front of Farm Kid2 and I. It happened so quickly, but Farm Kid2 scared him off and he let the chick go.