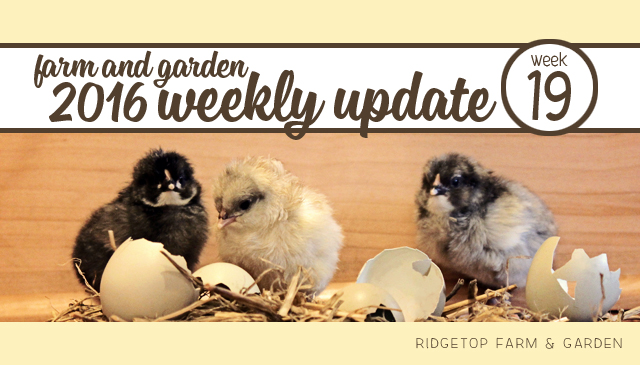 • Last week I posted a photo of a bird's nest. Here is a pic of the bird bringing goodies back to the nest. Are there eggs in there? Will there be eggs?
• The weather has been lovely, so the bees and bugs have been out enjoying it.
•  I saw my first American Goldfinches of the year at our house this week
• A couple weeks ago Farmer John brought home a few chicks. The middle photo is an updated pic of one of the Delaware chicks.
• We often have a mama (or two, or three) that hatches chicks this time of year. Our first one hatched the other day.