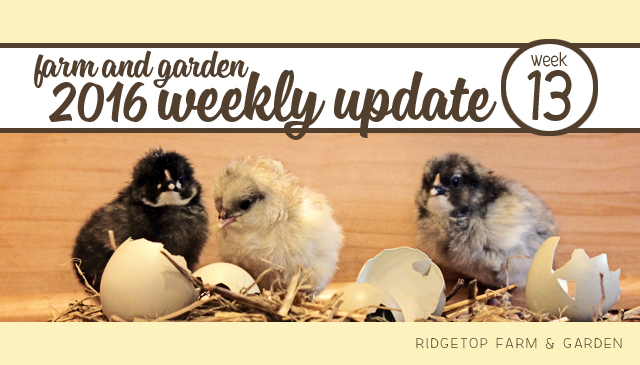 Over the next month or two I'm really hoping to get a lot done outside. This weekend is supposed to be nice. Hopefully, I can get a good start on a number of projects.
• We have rabbits around, but we rarely see them and I have never been able to get a photo of one. The other morning I finally got a photo. It's a horrible photo, but it is my first one of a wild rabbit in our backyard.
• A couple swallows have returned. I love seeing them dart around.
• There are a ton of insects flying around, so there should be plenty of food for the swallows.
• Daffodils are blooming, the heather is in bloom, the flowering cherry tree is just starting to show off its beautiful pink flowers. This is why we all enjoy spring. The colors are marvelous.
• Seedlings are still spread about our house, garage, and greenhouse.
• The fodder, though, is still not my friend.
• I cleaned out the flower bed disguised as a meadow and sprinkled in a few seeds. I should get a wildflower mix and sprinkle those in, too.
• I have 2 cement paths I'm hoping to work on over the next few days since it's supposed to be nice outside. One is finishing up the path through the bird village and connecting it to our newly poured patio. Woop, woop! I've been waiting nearly 7 years to finish that path. The other is using cement bricks and chunks to create a landing area in front of our chicken huts and chicken tractors.