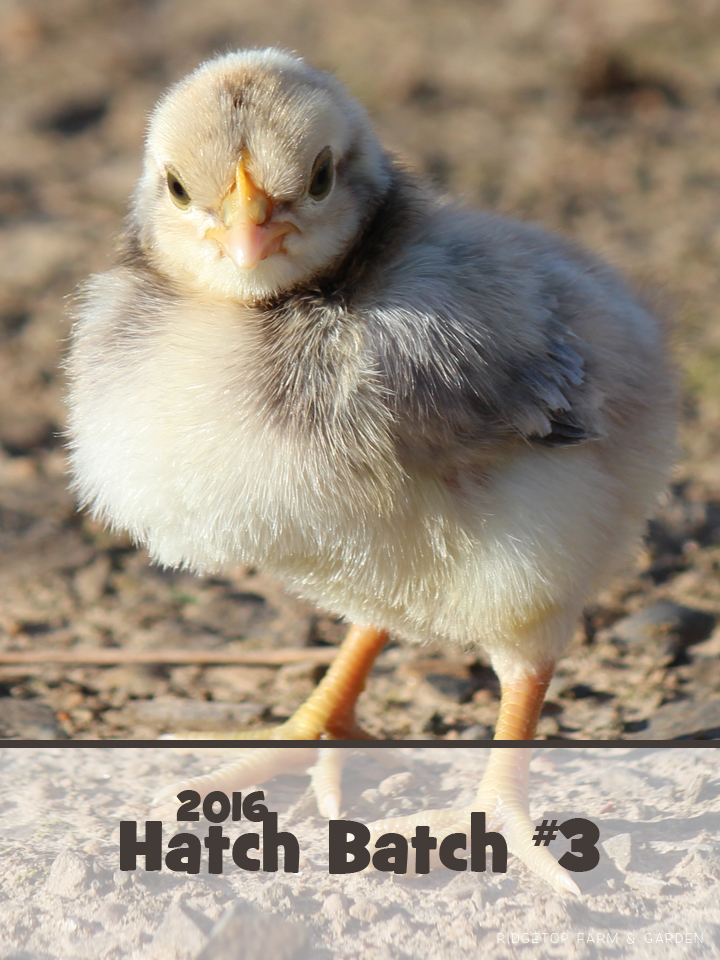 The previous hatch did not go as expected. I wrote the company from where I ordered the eggs. Their policy is no refunds, etc. since they can't control what happens with the eggs after they leave their farm. Understandable. I still wrote them, though. Number one, as a company I would want to know when things didn't go as planned with one of my products. Number two, I was wondering if they had any tips on how to have a better outcome if I ever decided to order hatching eggs again.
I was pleasantly surprised when the company offered to send me a replacement batch, free of charge. I graciously accepted.
When the eggs arrived I let them rest a bit longer this time before placing them in the incubator. Then I placed the 19 shipped eggs and 2 eggs from our farm into the incubator.
Well… long story short. I didn't have any better outcome this second time around.
Of the two eggs from our farm, within the first week I knew one wasn't developing. I don't even think it was fertile. So, I took that one out. I was left with one of our eggs. It hatched just fine.
Of the shipped eggs, not many even made it to lock down. One hatched. A Cream Legbar this time. The last time a Black Copper Marans hatched. So, at least I got one of each.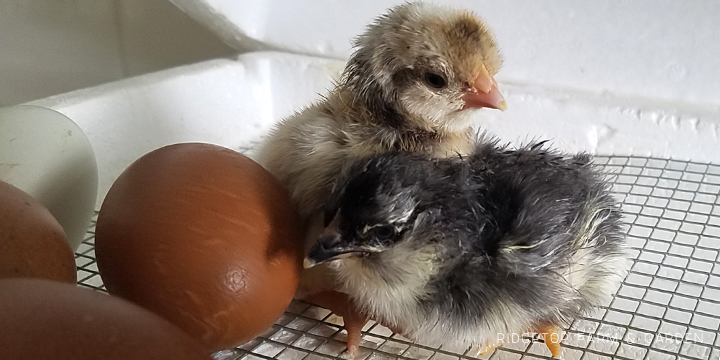 Cream Legbar at 5 days old. Pretty cute!

Cream Legbar & Olive Egger x BCM at 3 weeks.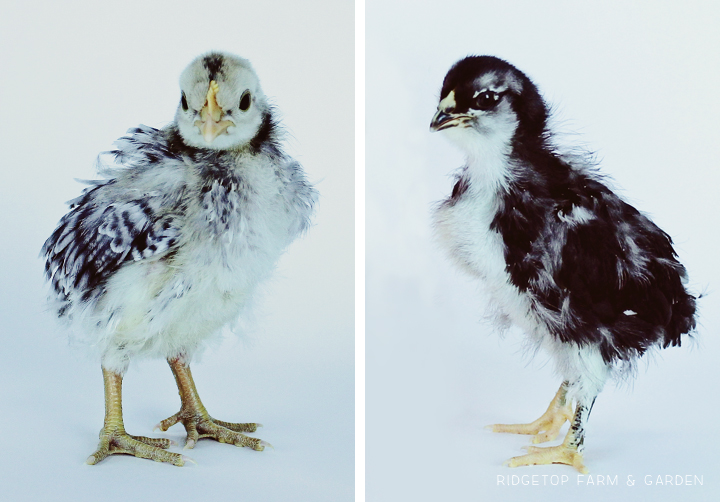 Hatching eggs shipped across the country apparently isn't going to work for me. It must work for some people. But, my experience was crummy. Out of 38 total eggs shipped, 2 hatched. Not good. Not good for me mentally, not good for my pocketbook and certainly not good for the chicks.
Live and learn, I suppose.