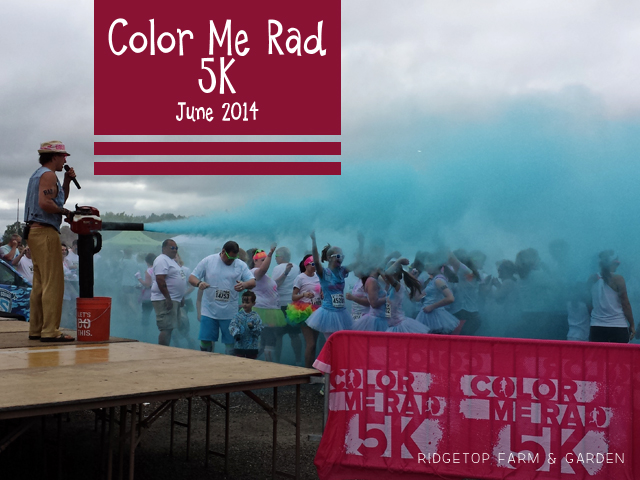 Over the weekend my sister, a couple friends, niece, & daughter took part in the Color Me Rad 5K. We walked the 3.1 miles beginning at the event center, on to the road, through 4 color stations & back to the event center.
This is a fun run, so it's not timed. We just walked & had a good time.
Last October I did the Color Vibe & this 5K was very similar. The Color Vibe seemed to have more people & was louder, but the focus of the event – which is color – was pretty much the same.
WE'RE HERE & READY TO GET COLORFUL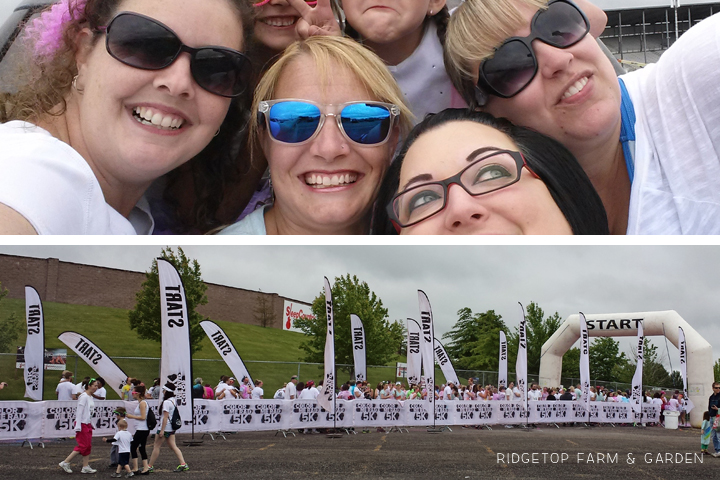 BEING RAD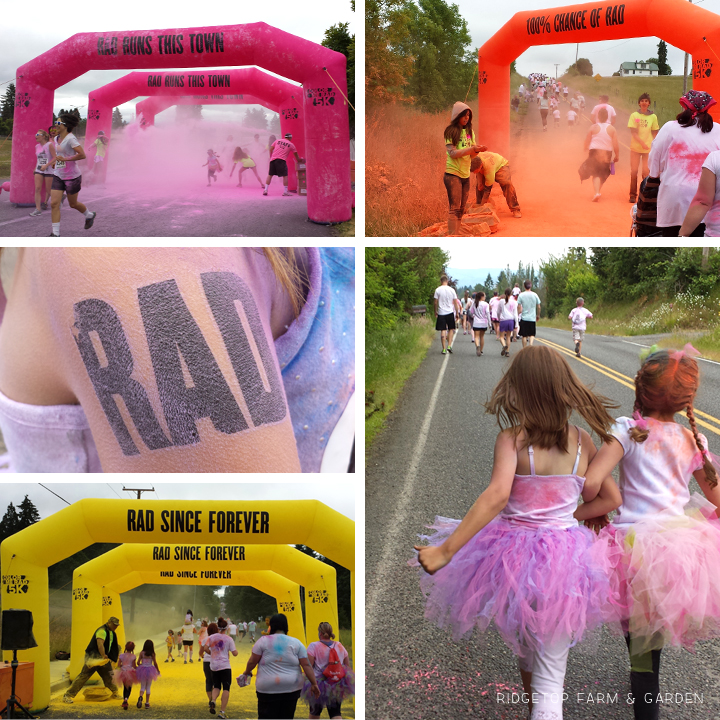 Top Left: Color stations along the route have volunteers throwing color at you as you go by. The first color was pink.
Middle Left: Rad tattoo that came with our race packet. We also got a tshirt, sunglasses, rad sticker & 1 color bomb.
Bottom Right: My niece & Princess K are both 6, so they did the race for free. Score! And, they loved it.
THE FINISH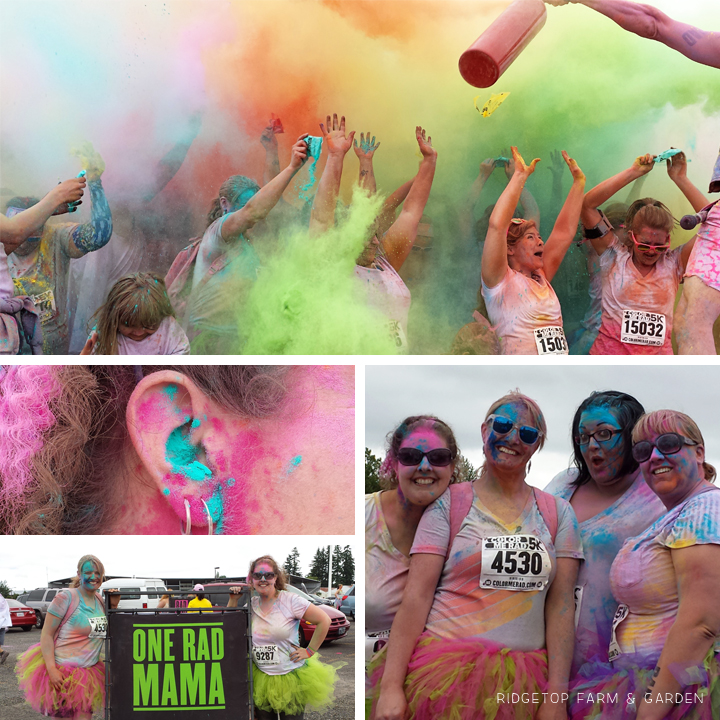 Top: Party full of people throwing color bombs at the same time. I love this part, although it does get quite dusty as all that colored corn starch fills the air.
Middle Left: Probably my least favorite part. I love all the color & I don't mind being messy. But, having an ear full of powdered color is just weird.
Bottom Left: My sister & I. You know, 'cause we're each "One Rad Mama!"
Bottom Right: Us colorful "adults" at the end of the race. It's nice to be silly once in a while.
This event was low key & fun. There was no pressure to race hard. I simply enjoyed a walk with my daughter, conversation with friends & lots of color.
Although it appears to be quite a crazy time, it really wasn't overly crowded or too loud. It was very family friendly.
If you are looking for a PR, this probably isn't the best race option. But, if you're looking to get off the couch & do something fun with family & friends this 5K is perfect.