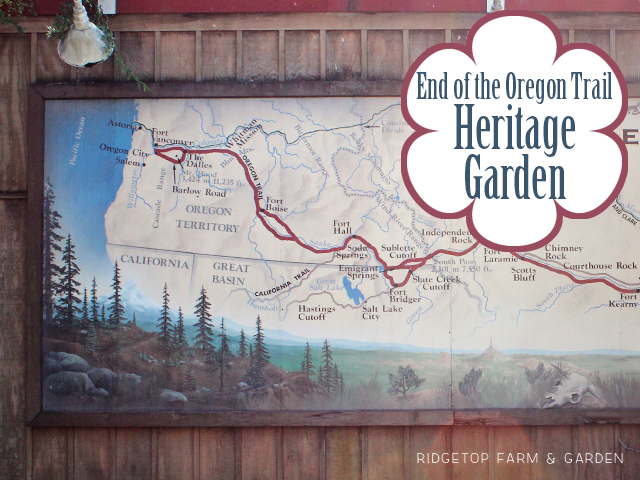 Since we are learning about the Oregon Trail, I thought it would be fun to check out The End of the Oregon Trail in Oregon City. Historically, this is an important spot. Pioneers traveling along the Oregon Trail ended their journey here – well kind of. Back in the days of the Oregon Trail the whole area would be full of covered wagons. From here travelers spread out finding their perfect home throughout the Willamette Valley.
This official End of the Oregon Trail has an Interpretive Center, Visitor Center & Heritage Garden. The garden is tended by Master Gardeners and has many of the plants pioneers grew.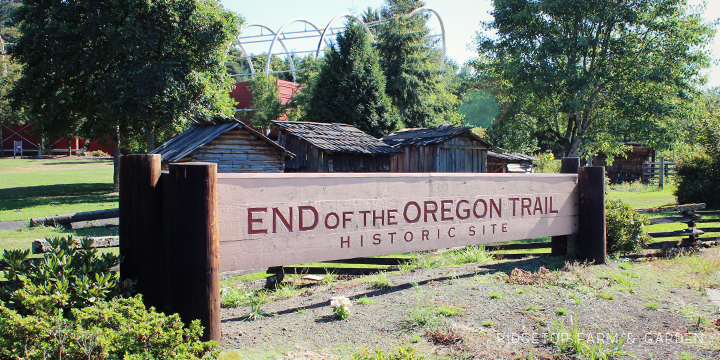 VISITOR CENTER
We spent awhile exploring the Visitor Center playing old games & trying on pioneer clothes.
Top: Merchant's counter that was used in the 1860's
Bottom Left: This was the first time I had heard about button dolls. They're practical. The arms & legs are made of buttons, so when you lost a button along the trail you took a button from a little girl's button doll.
Middle Right: This was a game called Three Men's Morris, an early version of tic tac toe.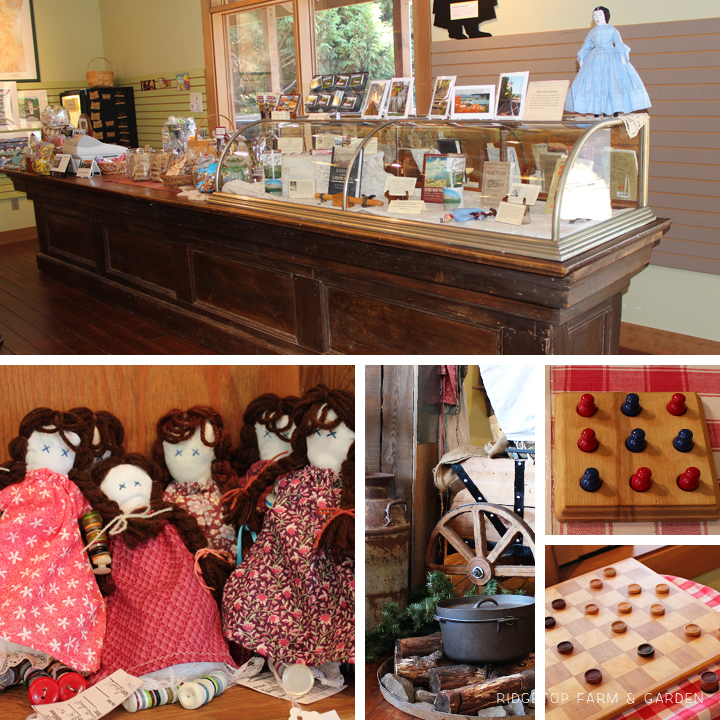 INTERPRETIVE CENTER
The Interpretive Center was closed when we visited, which was a bummer. But, I peeked through a window and it seemed to have typical items found along the Oregon Trail. We'll have to go back another day to check it out.


CEDAR PLANK BUILDINGS
Near the garden were buildings built from cedar planks.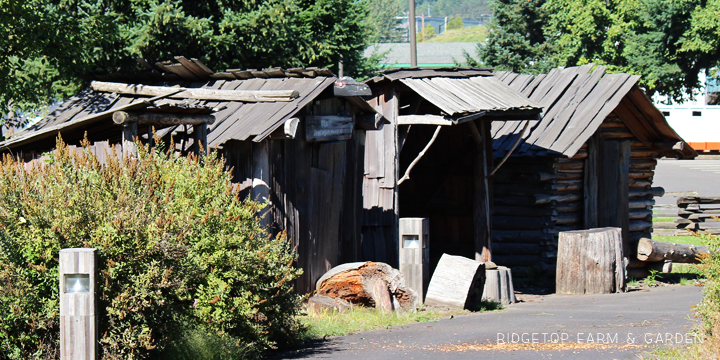 HERITAGE GARDEN
The garden was small, but had many interesting plants.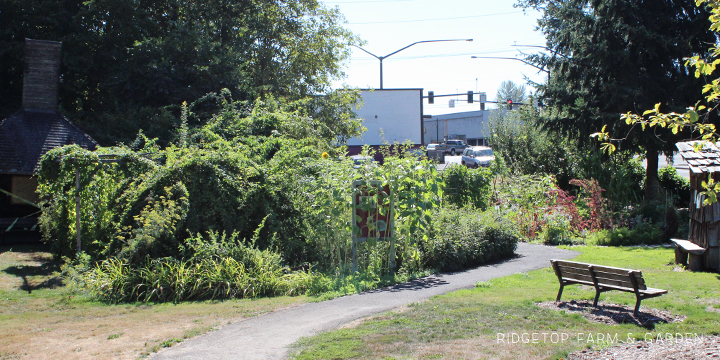 I do have this one suggestion. Don't plant sunflowers right in front of your sign. I gently pulled the sunflowers back to read the sign.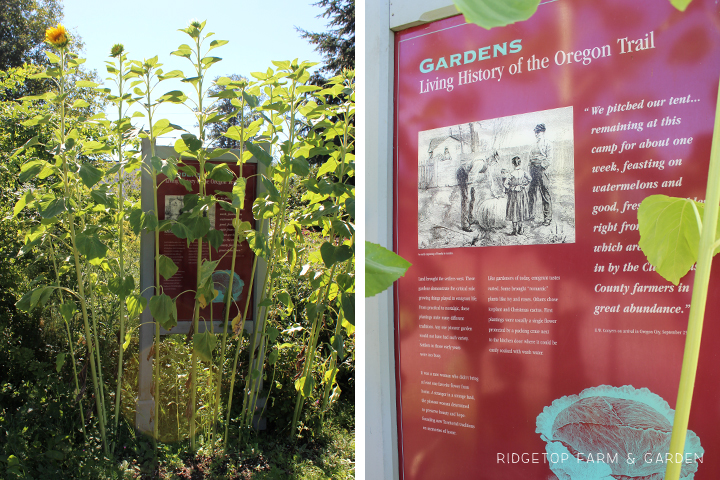 Left: Bloody Butcher Corn
Top Right: There were little signs like this around the garden describing plants.
Bottom Right: The squash is Boston Marrow.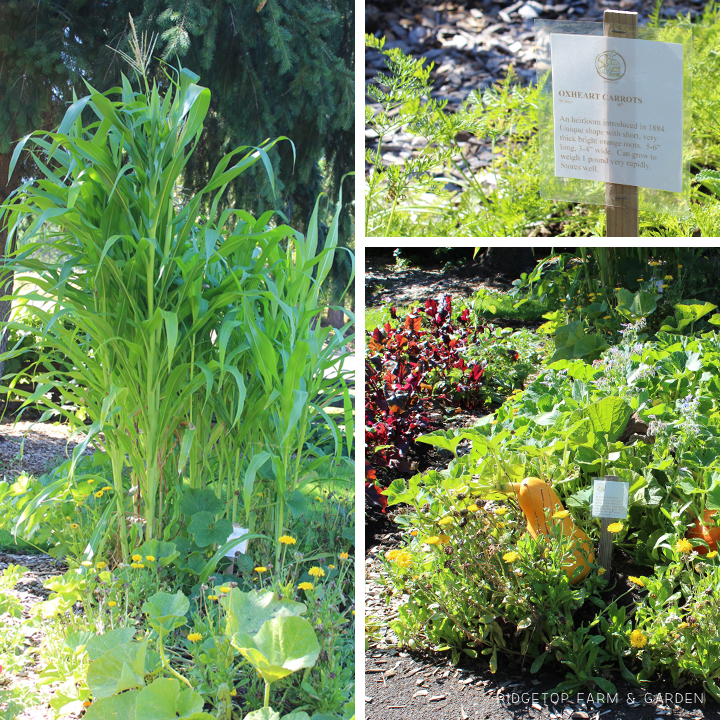 Top Left: Kent Golding Hops
Bottom Right: Scarlet Runner Beans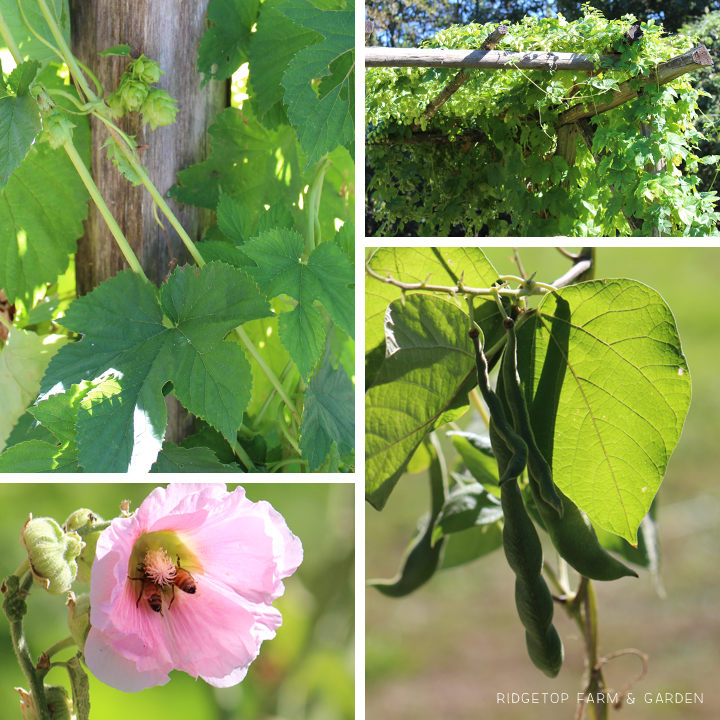 Top Left: Purple Mountain Orach. I've never seen this. The plant is tall & kinda leggy, but I loved the burgundy flowers.
Bottom Left: My fun loving, but maybe slightly odd, son was collecting seeds from the ground to add to his garden. When we got home he was even nice enough to share some with me. He collects seeds at home, too. So, I guess I shouldn't be surprised that he would do it here. They did have small seed packets to purchase in the visitor center. When I went they had 4 different types of seeds – 2 veggies & 2 flowers. I bought 5 packets and am seriously thinking about sending the master gardeners an email to see if they will send me more varieties. I'd love to have good heritage plants to add to my gardens.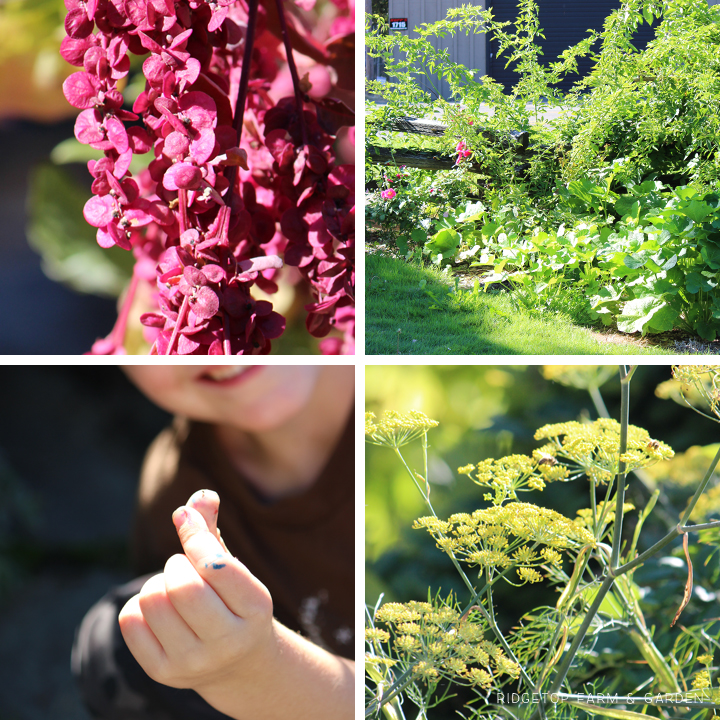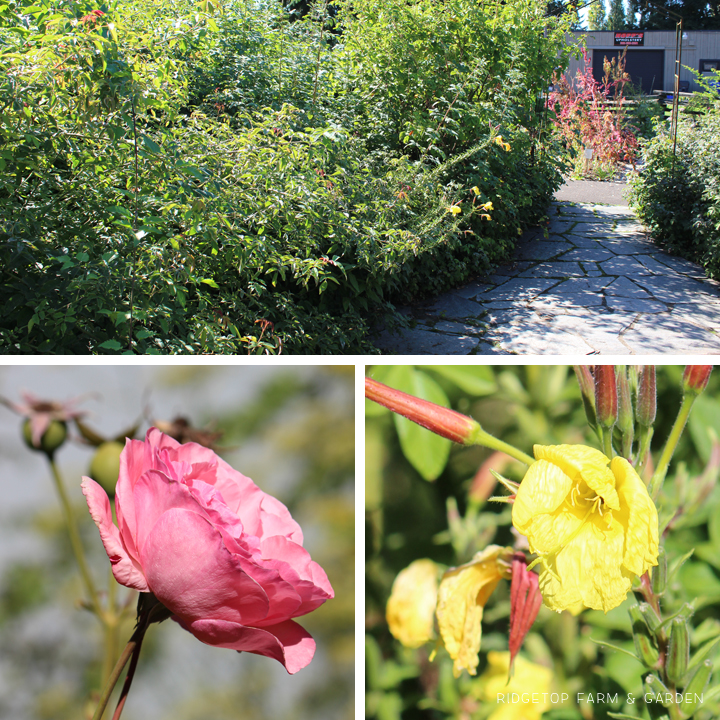 We'll have to go back when the Interpretive Center is open & also check out the garden again.