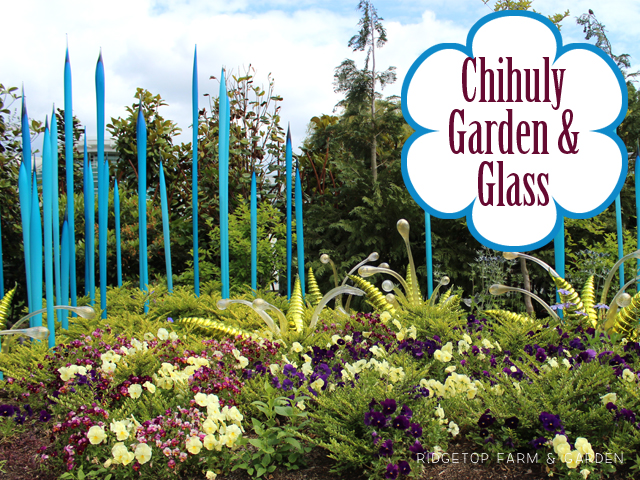 A couple weeks ago my oldest son & I took a quick trip to Seattle. I let him pick a couple places he wanted to see & I chose a couple. First on my list was seeing Chihuly Garden & Glass. It was a-ma-zing! There's a good reason this guy is world famous.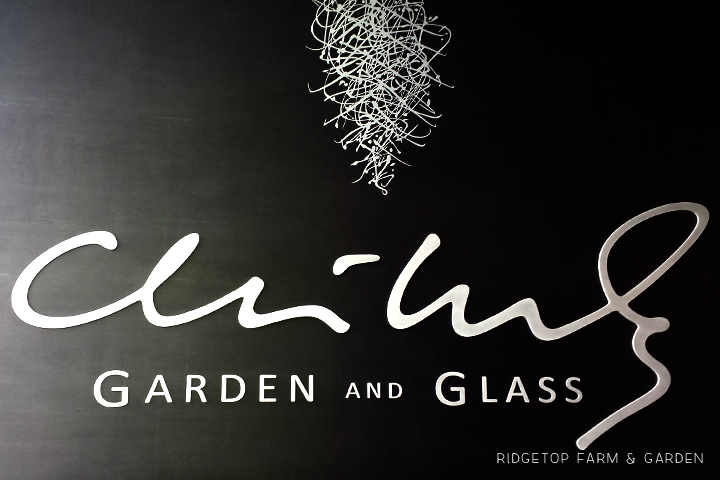 A peek at his beautiful work in the Exhibition Hall.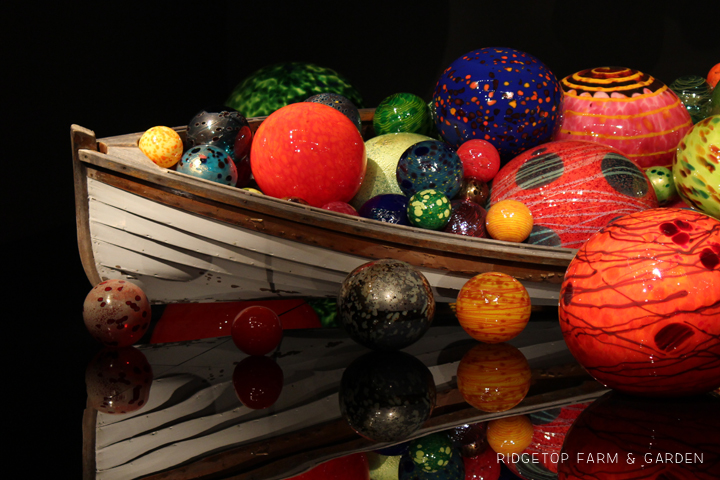 The glass pieces in the Exhibition Hall were exceptional, but in this post I'm to showcasing The Garden.
As a transition from the inside galleries to the garden outside is a large, open Glasshouse. Inisde features one huge sculpture suspended above.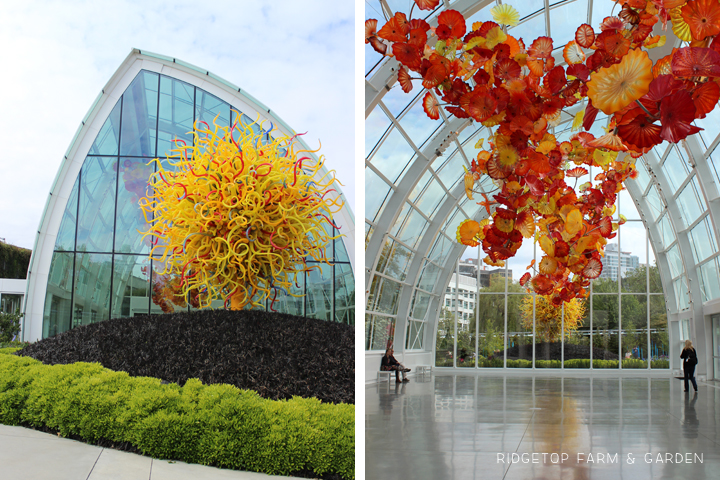 Left: Location. Location. Location. Chihuly's Garden is located at the foot of the Space Needle.
Right: Many spaghetti shaped glass pieces create Chihuly's Sun.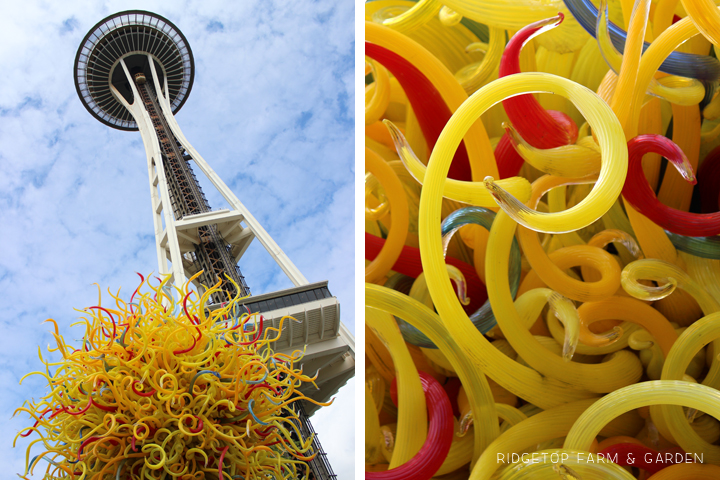 The Garden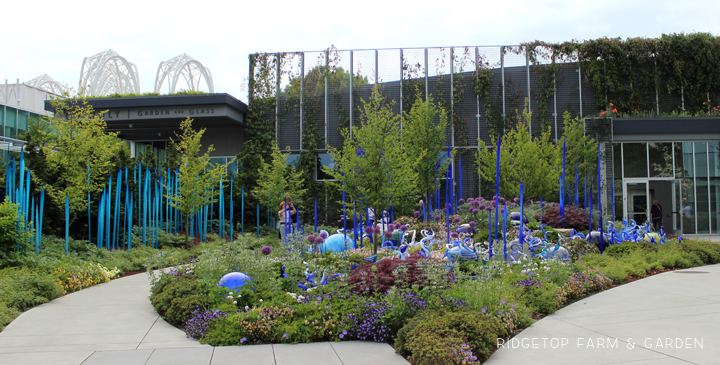 Another angle of the same garden area, with Sonic Bloom from the Pacific Science Center in the background. Sonic Bloom is not part of the Chihuly Garden, but it is fabulously awesome, as well.  I was in awe walking by the huge solar powered, singing flowers.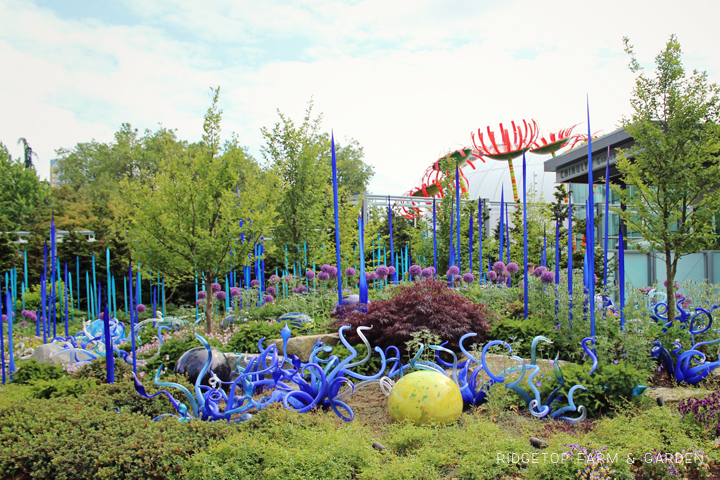 The color. Oh, the color!
My mind was on sensory overload taking in all the beautiful ways color was used in The Garden.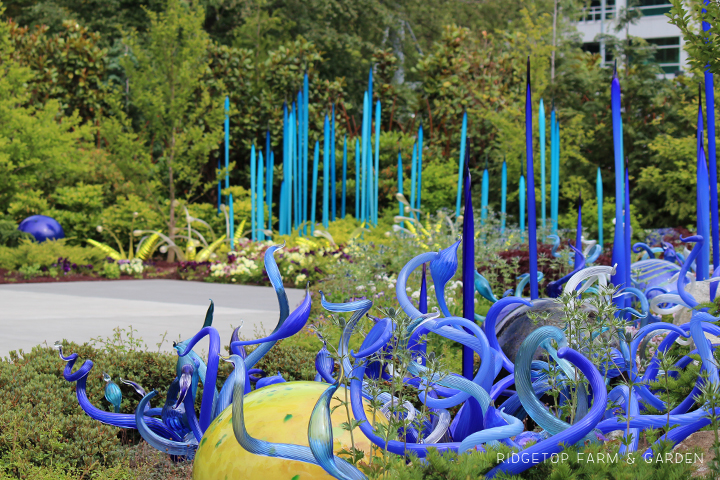 Blue. Not just one shade or tint of blue, but variations.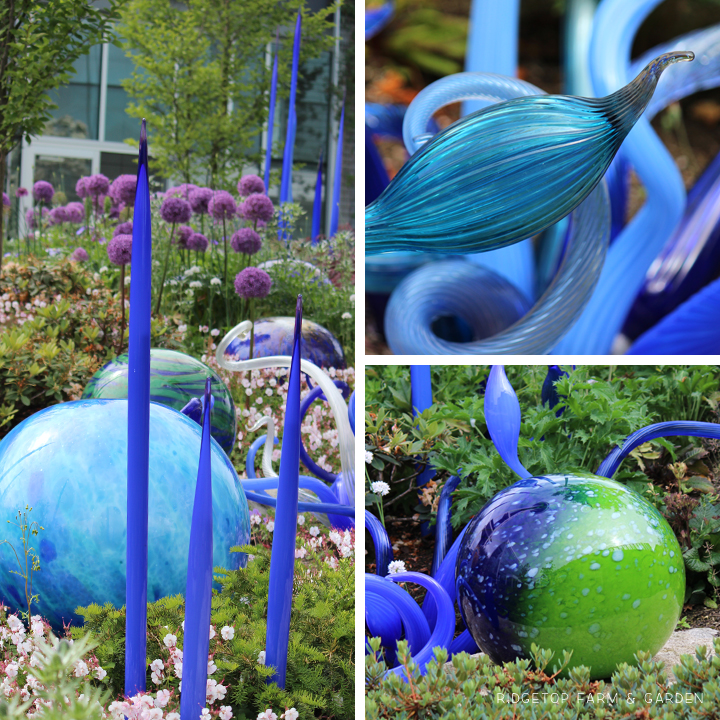 Top: I'm going to be honest. The big red sculpture was my least favorite in the garden. Everything else I loved. This just didn't do anything for me.
Bottom Right: ♥ Purples & chartreuse

I loved this.
The curvy orange glass in front, the straight spikey blue reeds in back & purple ornamental onion spheres intermingled.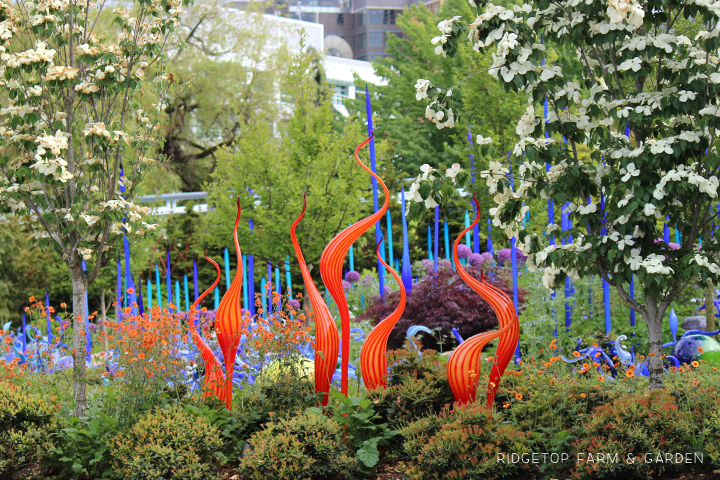 I can't decide what is meant to be the focal point – the flowers…
… or the glass. They blend so seamlessly together.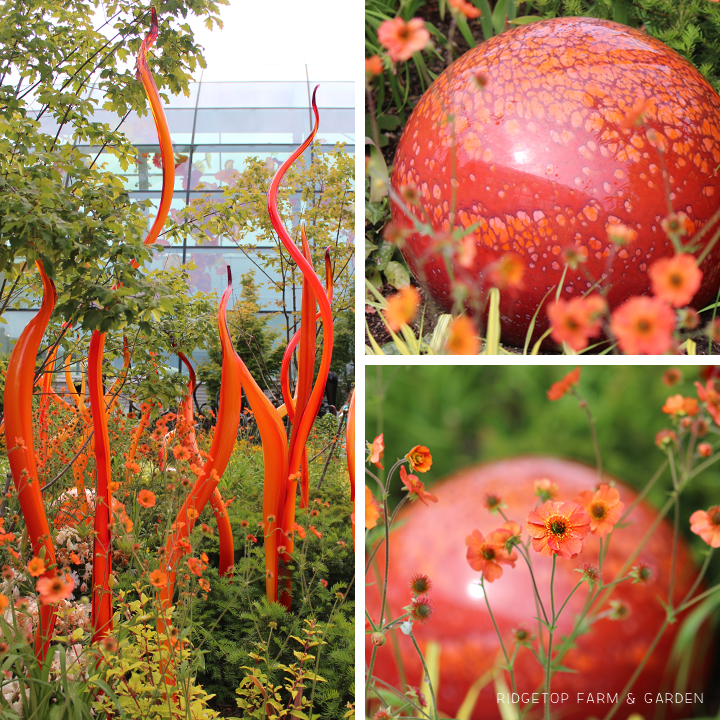 Black & White
Right: Black mondo grass is used in a couple different places throughout the Garden. It's quite effective when used in such a large quantity.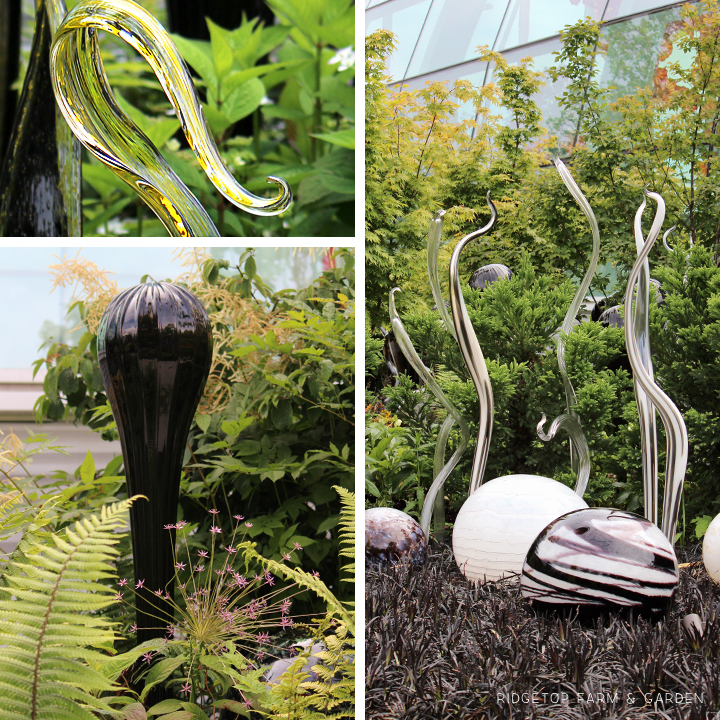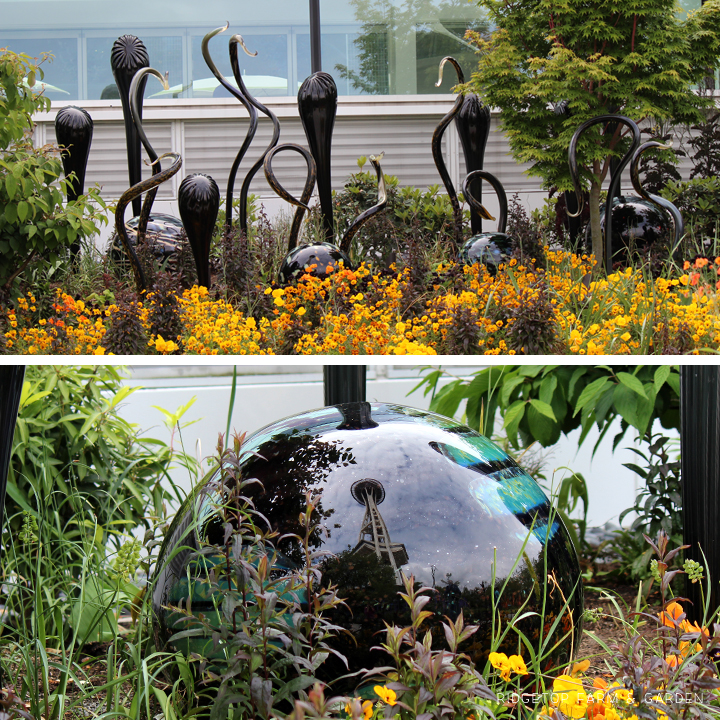 I loved the magenta color of Chihuly's Viola Crystal Tower.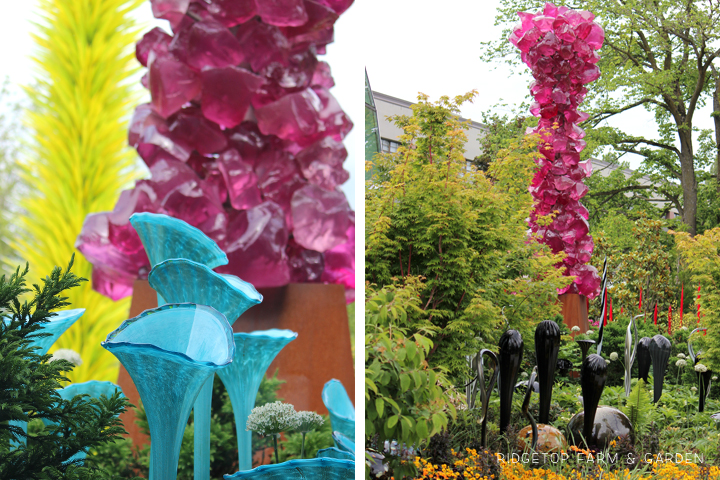 I enjoyed The Garden very much & would definitely visit it again, if the chance comes around.
The ticket price included a visit during the day, with the option of coming back at night. We didn't go back at dark, but I bet it's spectacular.
Along with simply enjoying the beauty of The Garden, I have 2 take-aways to help me with my own garden. One is how I think about color. I love the way color was used in this garden. Many color palettes were used, yet they merged very well together. The colors were bold &, in many instances, there were variations of the same hue. The Garden also reinforced the importance of trees & shrubs. They certainly weren't the focus of the garden, yet were so vital to the overall feel of it. It's an area I struggle with in my own gardens.
It's worth the visit if you're in the Seattle area.