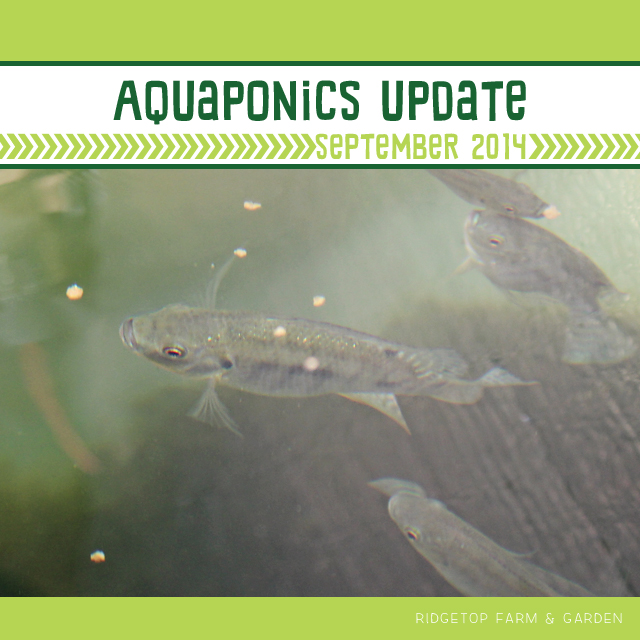 We are still working on fine tuning all the details in making our aquaponics system run smoothly. A little at a time we're figuring it out… then a new problem arises…
POND PUMP

Because it's what we had on hand, we've been using an ordinary pond pump in the sump tank to keep the water flowing.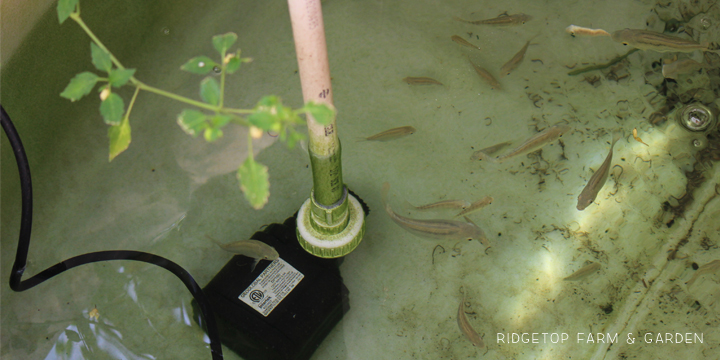 PLUGGED DRAIN PIPES
Tomato roots grew down the drain pipe and plugged it. Apparently, that's something we need to keep an eye on.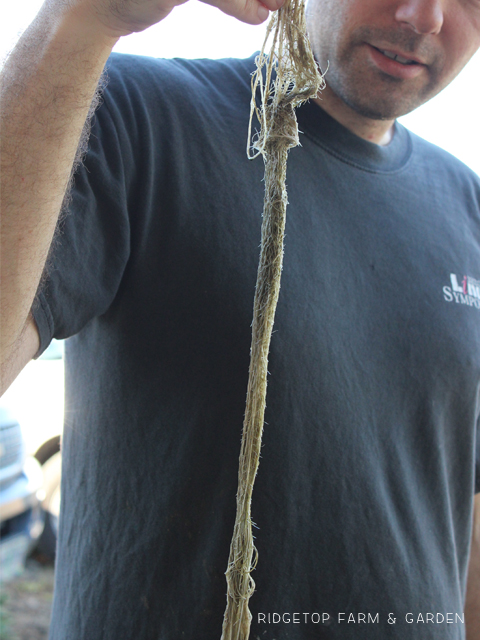 LIME
Our water tends to lean towards being acidic. We sprinkle small amounts of this hydrated lime to hopefully remedy the problem.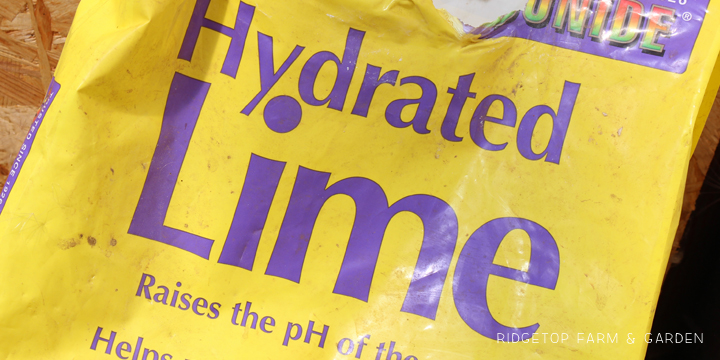 GROW BEDS
In one grow bed I transplanted geraniums from our garden. I'm hoping they will survive the winter in our greenhouse and next spring I can move them back outside. The middle grow bed has long & lanky tomatillos and tomatoes.