The birds this week are from around our house. There are only 4 new birds, but I'm quite happy with these finds.
I have only seen the Northern Pygmy Owl one other time around our house & I didn't get very good pics of it. This time the owl was almost at eye level & it was twilight so these photos turned out much better than last time. This species of owl is quite small, only about the size of a sparrow.
I only recently realized that a couple of the "crows" hanging around aren't really crows, but ravens. I associate ravens with more exotic places than our home. The first time I knew I was looking at ravens, not crows, was at the Tower of London in England. There were also many ravens on our trip to the Grand Canyon. Because of these fond memories associated with ravens, it excites me to know we have a couple around.
The grouse hangs out down the road a little ways. I see it off & on throughout the year, but never have I been able to get a pic of the bird. They are very flighty & are almost invisible when they get in amongst the brush. One lucky morning I had my camera with me & it didn't fly off right away, so I was able to get a couple photos.
Northern Pygmy Owl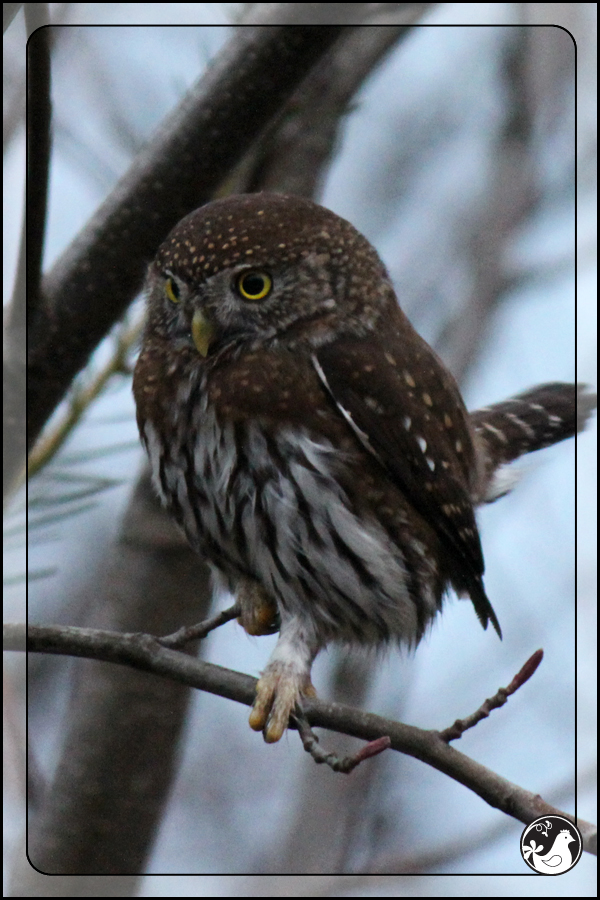 Chestnut-backed Chickadee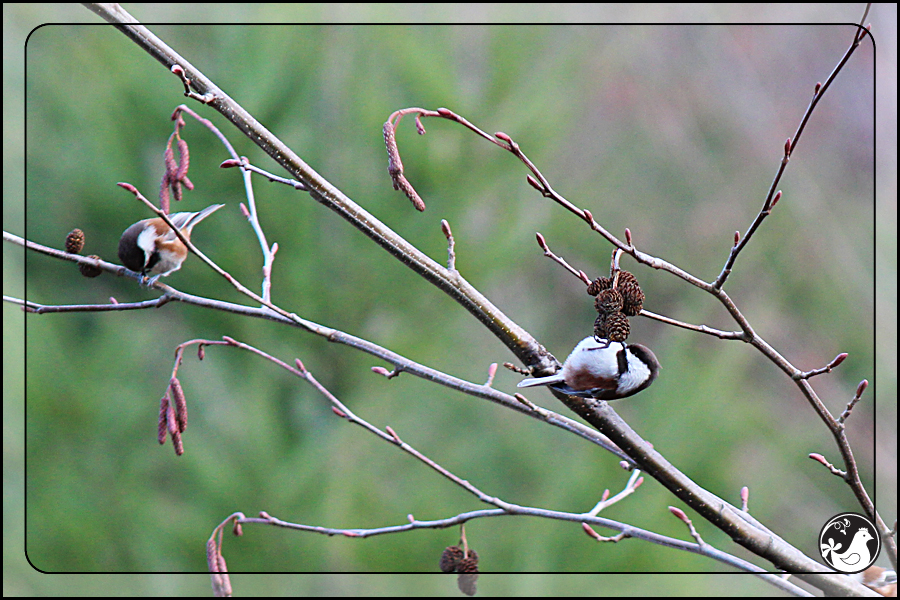 Common Raven

Ruffed Grouse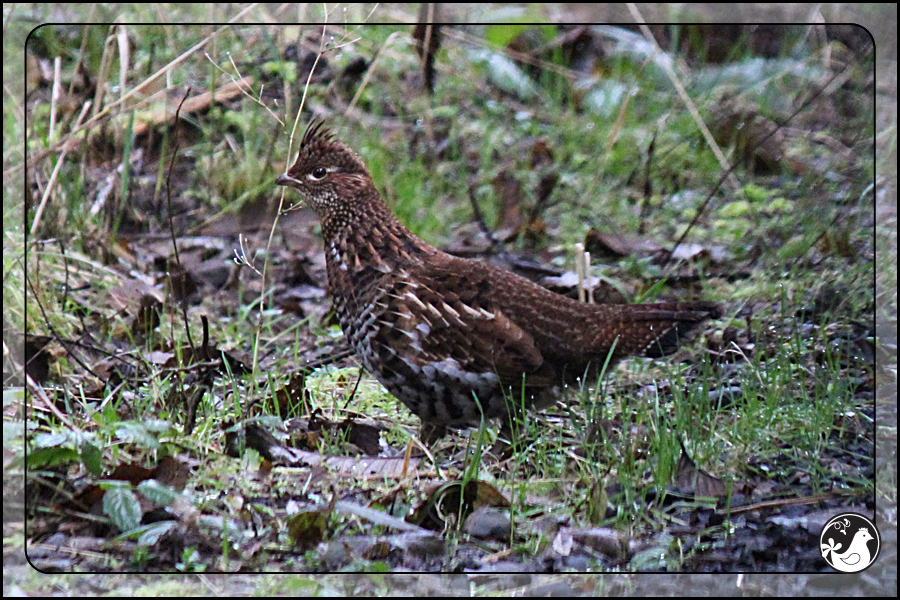 ---
BIRD SPECIES SEEN IN 2013:

SEEN SO FAR = 46 of 100
---