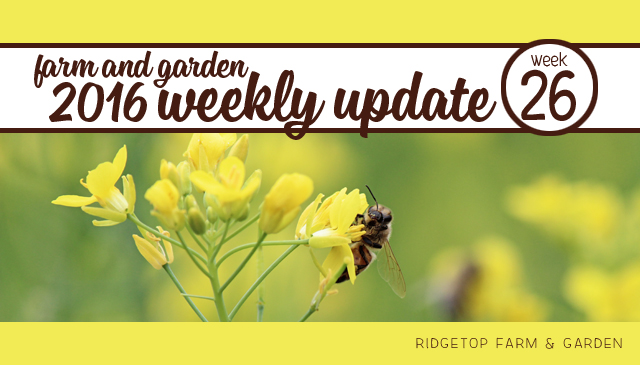 • Flowers are blooming.
• Tomatoes in the greenhouse are ripening.
• The lighting on our patio is up and it's beautiful. We did sparklers already.
• Many snakes have been calling the greenhouse home. I'm assuming they enjoy the warm temperatures. Unfortunately, one didn't make a good choice in his exploring. The pump on the aquaponics system wasn't running, which is always a big concern for Farmer John. When he investigated, he found a snake had climbed through the pipes and got caught in the pump. The outcome was not good for the pump or the snake.