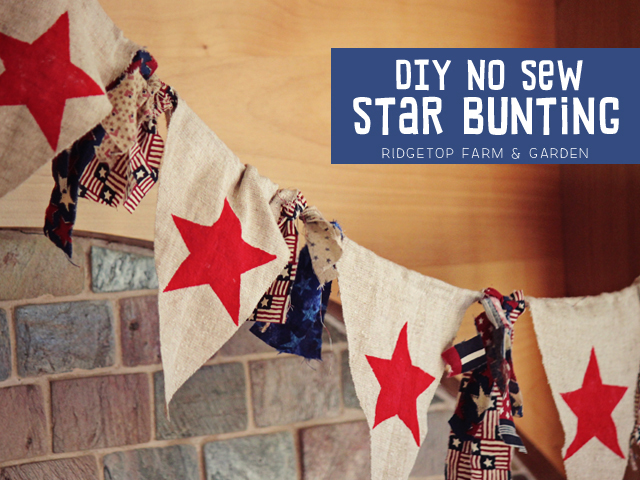 To go along with the Freedom Canvas I recently made and our patriotic themed mantel, I created a no sew bunting. It was so simple to make. A little fabric, hot glue, red paint, and twine turned into new decor for summer.
THE CANVAS TRIANGLES
I used leftover canvas fabric from our Jedi robes to cut the triangles. They are about 5.5″ wide & 7″ high. I cut 12 triangles and left them unfinished.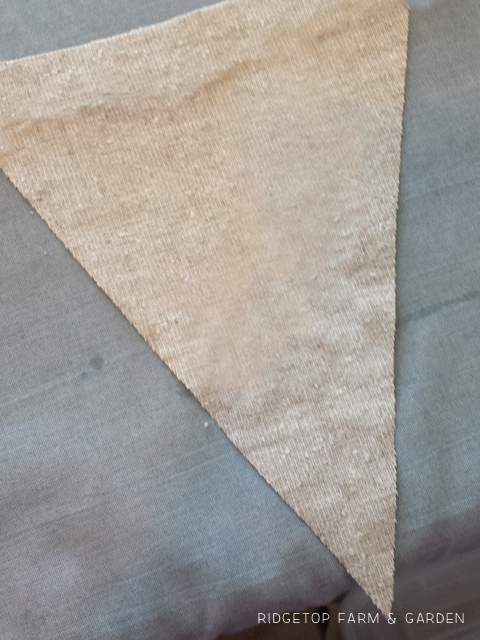 THE STARS
My printer wasn't working, so I had to freehand a star for the stencil. Eek!
I drew the star on cardstock and cut it out. The cardstock stencil won't hold up forever, but it worked perfectly for the 12 stars I needed.
Next, I used red acrylic paint and dabbed it through the stencil on each canvas triangle.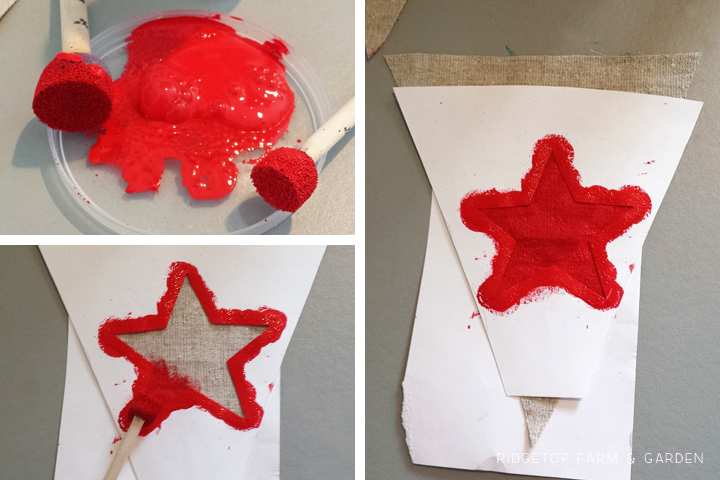 ATTACHING THE TRIANGLES TO THE TWINE
I cut a long length of twine to fit our mantel and eye-balled where to place the triangles. The canvas is folded over the twine and hot glued in place. Once I finished all 12 triangles I cut off the two small excess pieces that was now showing in the front.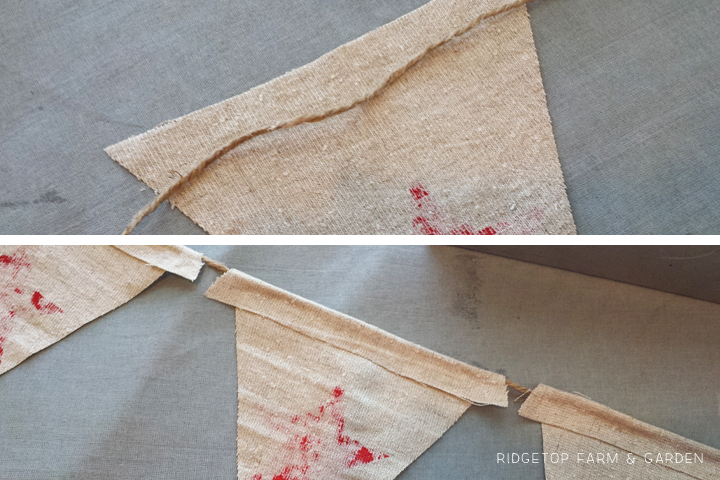 FABRIC STRIPS
For a chic look, I added a variety of fabric strips in between each triangle. I used leftover fabric scraps to make the strips. I simply tore the fabric in various lengths, then knotted them around the twine.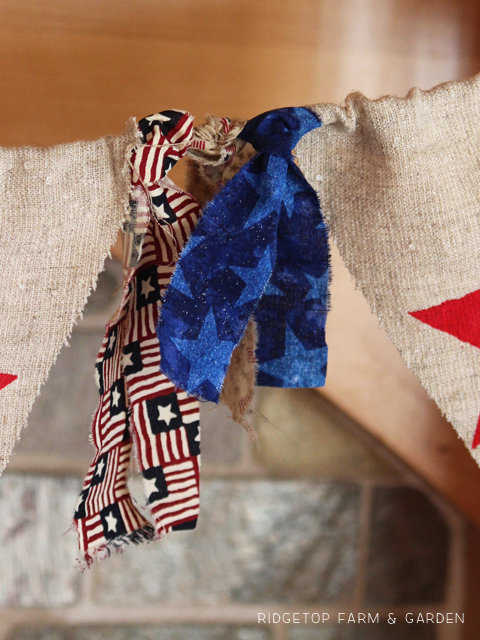 BUNTING ON DISPLAY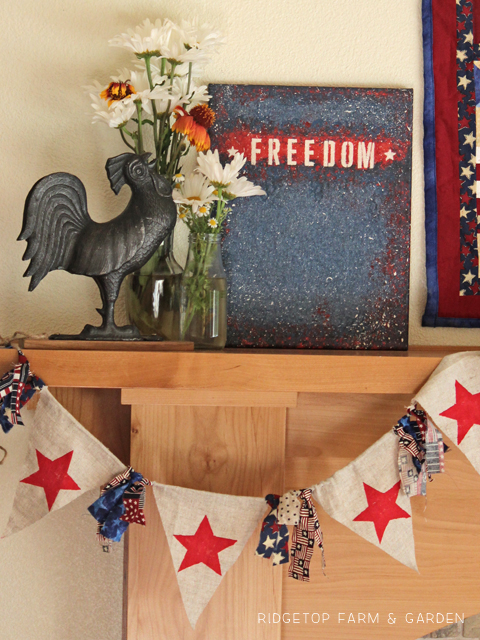 Happy 4th of July from Ridgetop Farm & Garden!