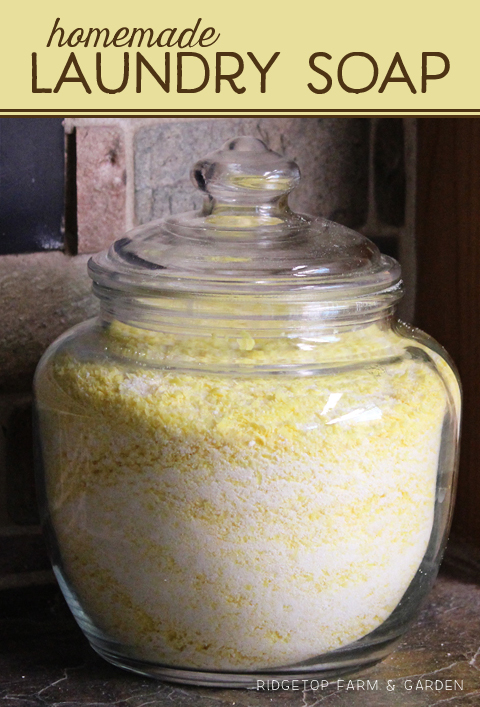 There are many homemade laundry soap recipes out there. Here's the one that works for us:
INGREDIENTS
1 cup Washing Soda
1 cup Borax
1 bar Fels-Naptha soap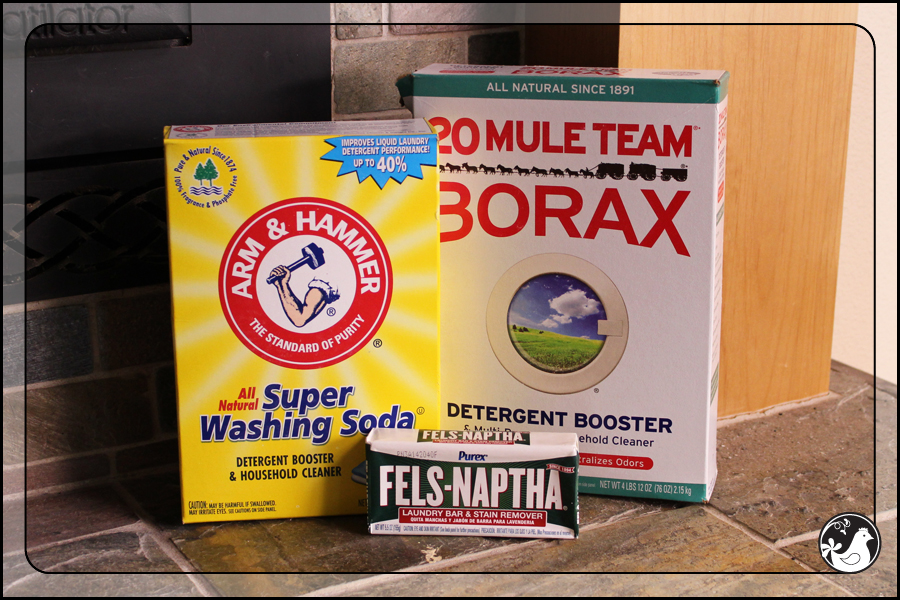 DIRECTIONS
When I first started making laundry soap I grated the soap by hand. Although it's totally doable, I hated it. I always grated off a piece of skin from slipping while pushing hard on the soap. Now I use the slicer/shredder attachment on my Kitchen Aid. It works wonderfully.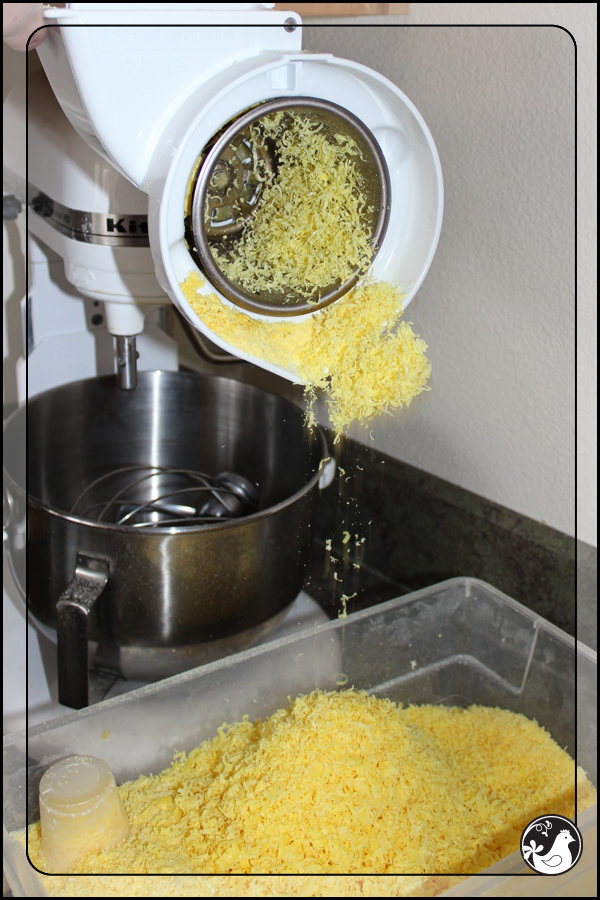 I add the borax and washing soda to the soap & my laundry detergent is complete. Super Simple.
This shoe box sized container holds 5x the original recipe. So, 5 bars of soap, 5 cups of borax & 5 cups of washing soda.

Our scoop is from old cold medicine. Usually I fill the cup about half way per load.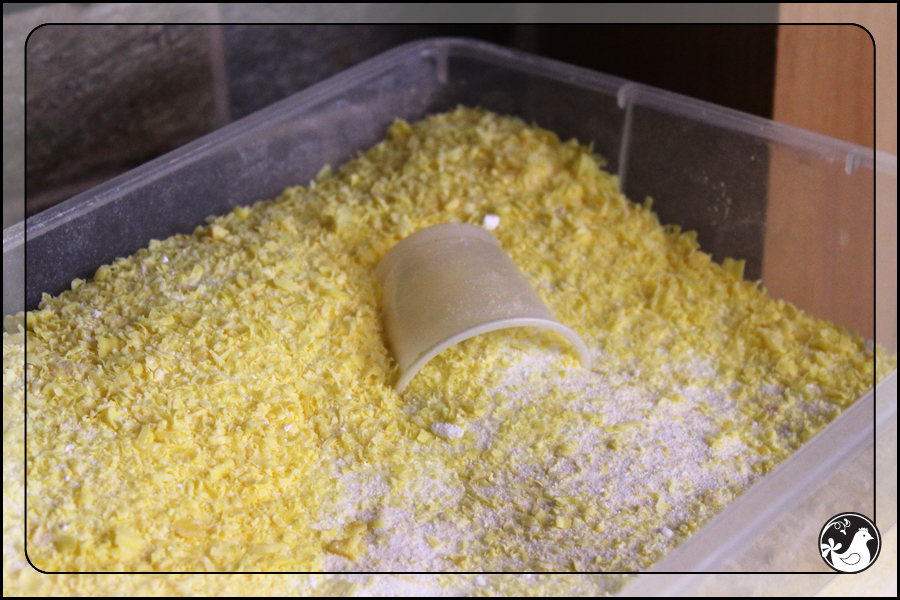 Why do I love this method? Because it's easy to make, it works and it's cheap! To make the batch 5x the original it costs roughly $11.60. That batch will last us about 6 months.
Making the detergent is the easy part of laundry. It's the folding & putting away that drives me crazy.