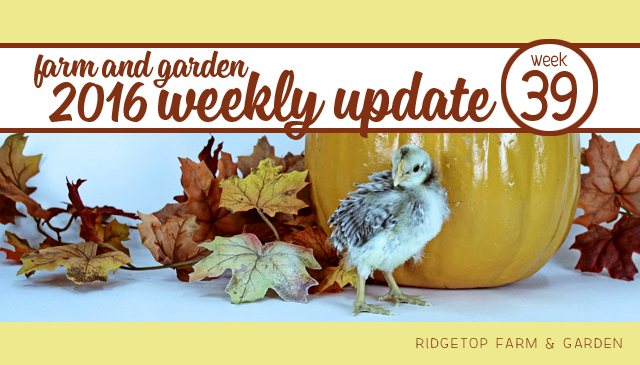 • The sunset is lovely this time of year. I took advantage of it with a few garden shots.
• The pumpkins didn't do so well this year, but I harvested a bunch of gourds.
• The Cream Legbar is about 3 weeks old and lookin' good.
• I brought home a White Leghorn cockerel from the neighbor's. They didn't want him and I'd love to have him. I enjoy leghorns. We already have a few leghorn hens, so hopefully come spring we will have leghorn babies.