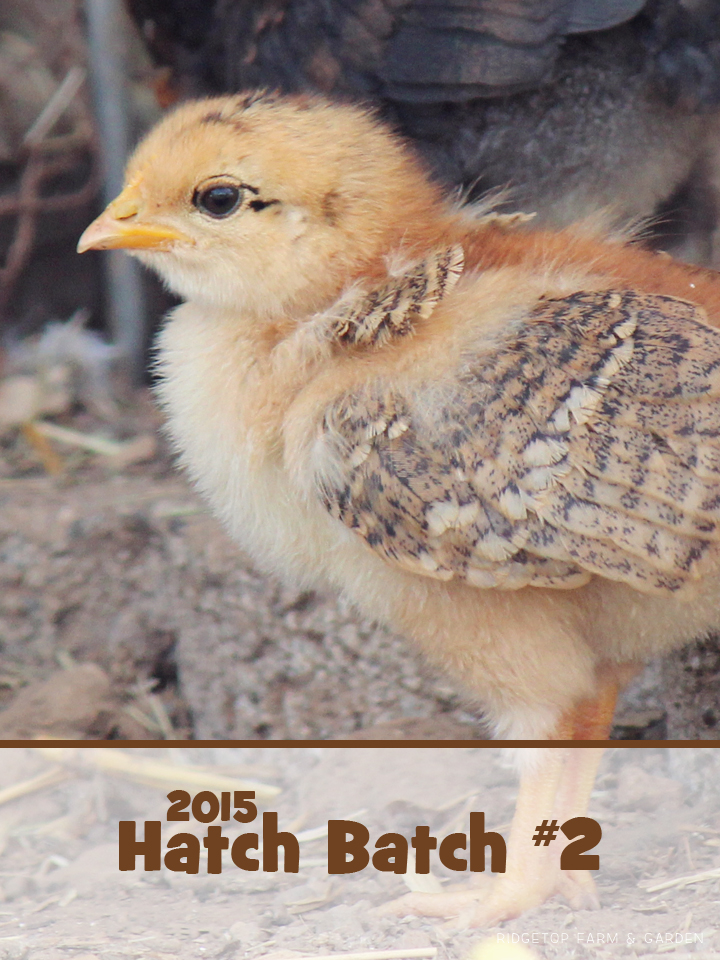 We knew hiding in the shasta daisies was one of our free range Easter Eggers sitting on eggs. Eventually, our farm grew by a two chicks.
This hen has mothered previously and she's great. However, she is quite a spazzy chicken. She doesn't want to be bothered. Don't even look her way or she'll fly off. So, her and her babies stay in the daisies most of the day.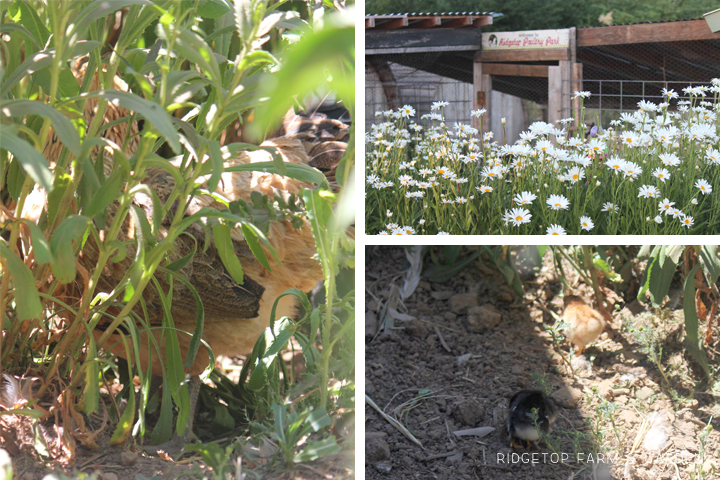 Here, the babies are about 2 weeks old and I was finally able to get a good look at them. I love the coloring on the dark one.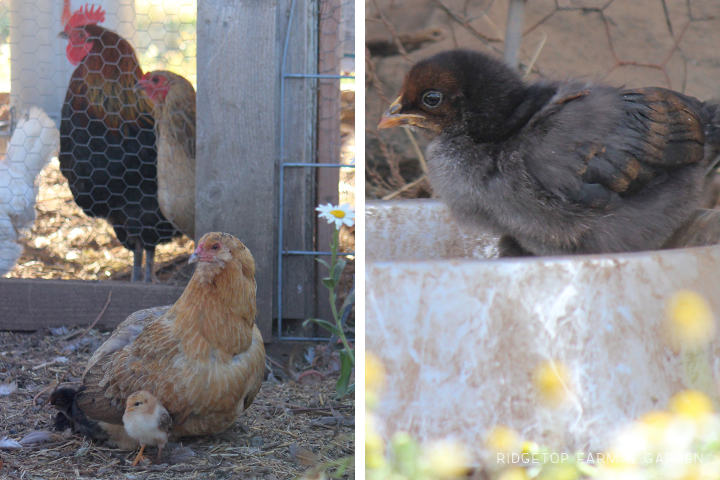 Seven chicks have hatched this year. That's not near as many as the last few years. But, it's just what we needed this go 'round.