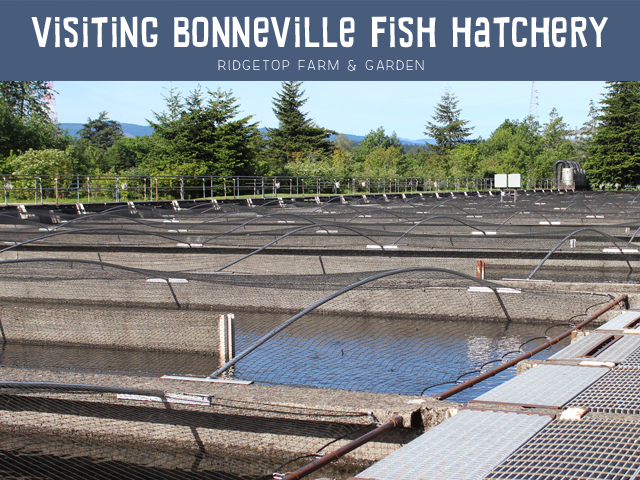 After visiting Bonneville Dam we drove a very short distance to the Bonneville Fish Hatchery. It is on Tanner Creek, close to where it empties into the Columbia River. This is also the location where Lewis and Clark stayed on April 9, 1806. The last time we were at the hatchery was in 2007, on our way back from Idaho. It certainly was time to see it again.
This hatchery is Oregon's largest & has been around for over 100 years. They hatch Coho Salmon, Chinook Salmon, and Steelhead for release in the Columbia River. Some young fish are also sent to other hatcheries.
The hatchery is managed by Oregon Fish & Wildlife & is part of the Bonneville Dam Historic District.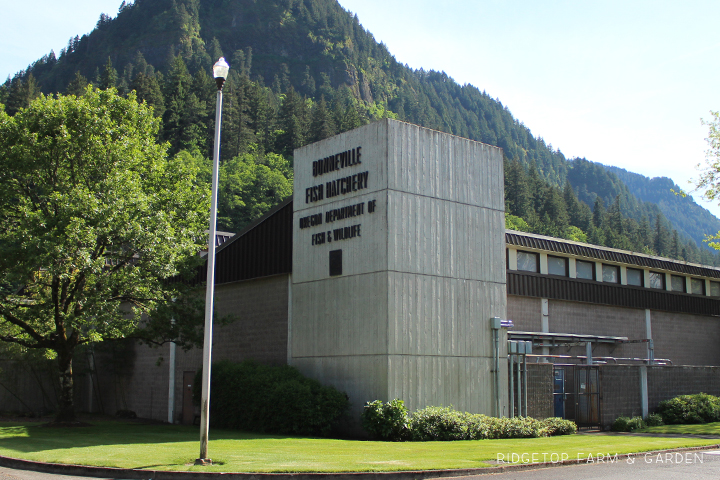 REARING PONDS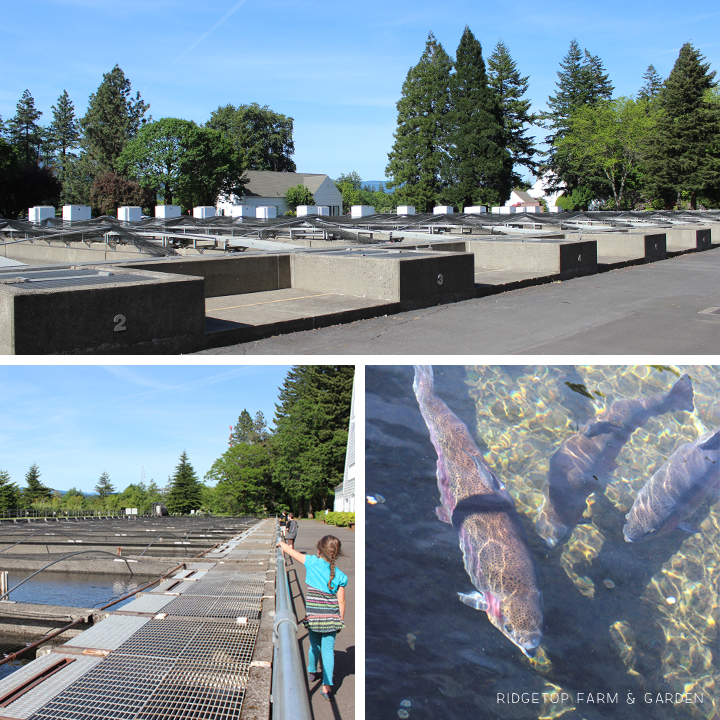 SPAWNING BUILDING
Spawning takes place during the fall. We visited the hatchery in the spring, so nothing was happening here. We did watch a video on the spawning process at the hatchery. The video was a bit graphic, but very informative. The part that I remember most is fertilization of the salmon egg. Many eggs from females are held in a bucket. The sperm from the males have been collected in a cup. The sperm cup is then dumped into the bucket of eggs. Voila, fertilized fish eggs.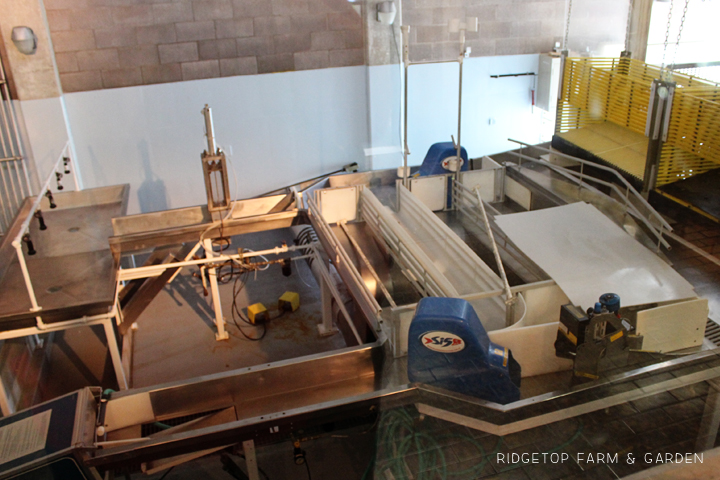 STURGEON VIEWING & INTERPRETIVE CENTER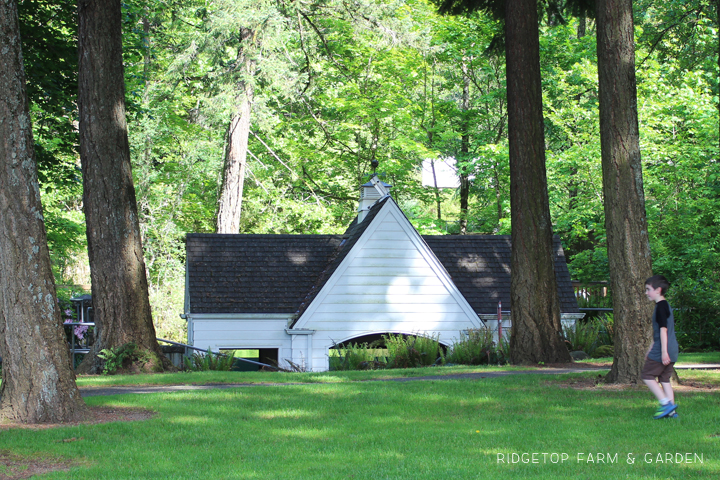 Inside the building you can view Herman, the Sturgeon. Honestly, I'm not sure if Herman was out the day we visited. This was the largest sturgeon we saw and I'm not positive it's him. Herman is more than 70 years old & over 10 feet long. I don't think this guy was quite that long. Either way this one was fun to watch.
A few other fish were swimmin' along with the sturgeon.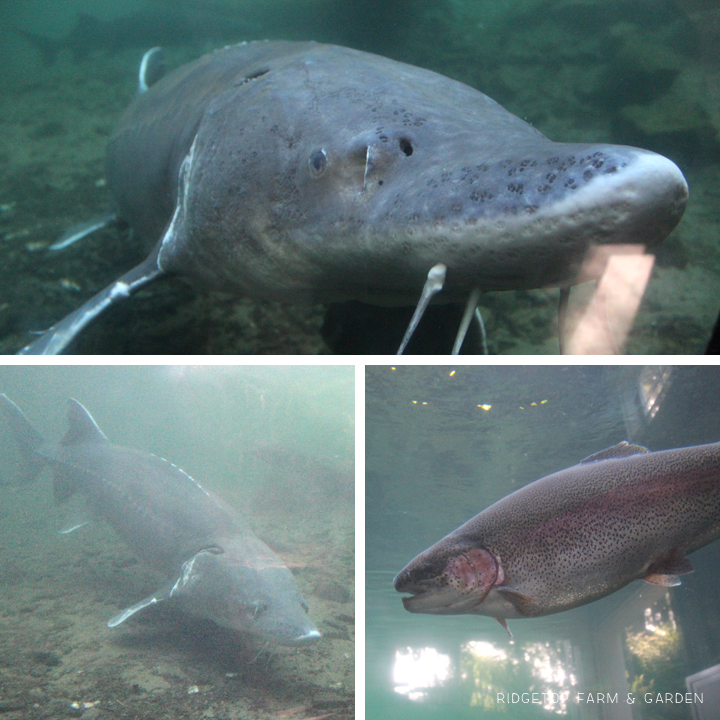 We also viewed the sturgeon from outside, looking down into their pond.

This was a fun place to take my animal loving children. I'm glad they got to see conservation efforts at work.
One of these years, I'm going  to have to make a point to visit the hatchery in the fall to watch the spawning.