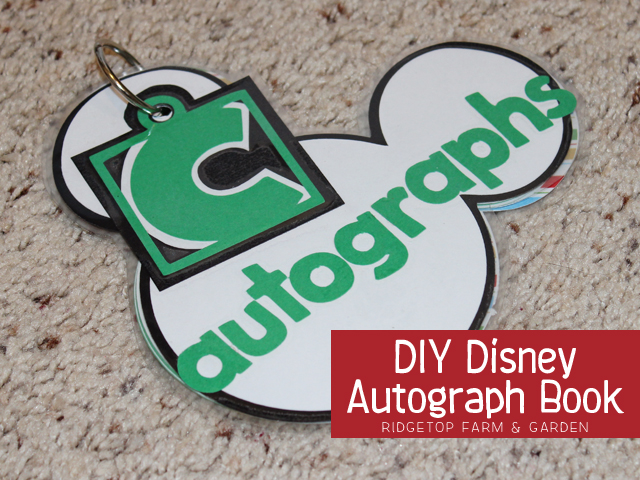 On our road trip one of the stops along the way was Disneyland. I still remember when I was a kid loving to meet the characters and get their autographs. I wanted my kids to have the same great experience. So, I made them their own autograph books.

This post contains affiliate links.
THE AUTOGRAPH BOOKS

I made four books. One for each of my own kids & one for my nephew who met us at Disneyland as a surprise for the kids. Each book is the same size and design, only the color choice is different.
For the cover, I used my cricut  with the Mickey Font cartridge to cut all the pieces, glued them in place, then laminated it.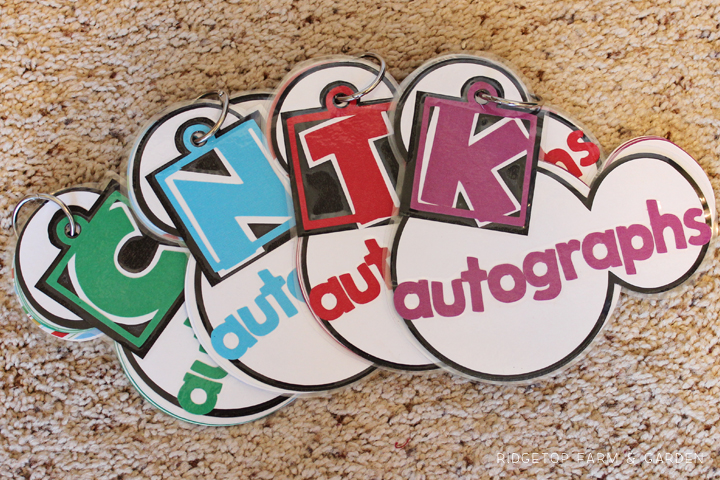 INSIDE PAGES
All the inside pages are the shape of Mickey's head, again using the Mickey Font cricut cartridge. These pages are not laminated.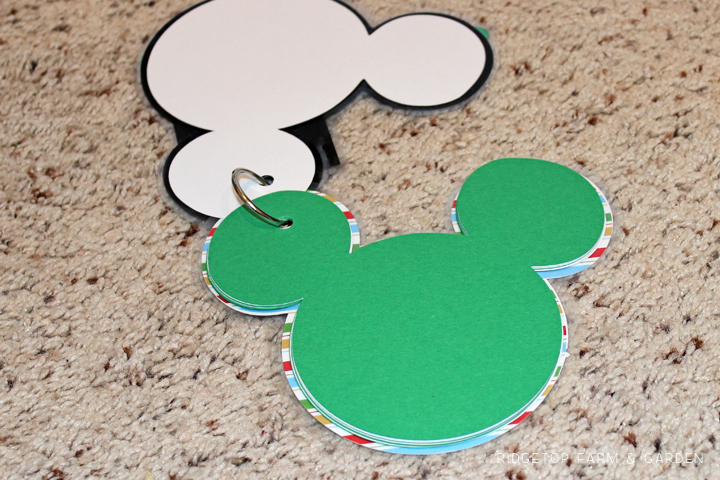 BACK COVER
The back cover is cut on patterned paper, then laminated.
Each page was hole punched and connected with a binder ring.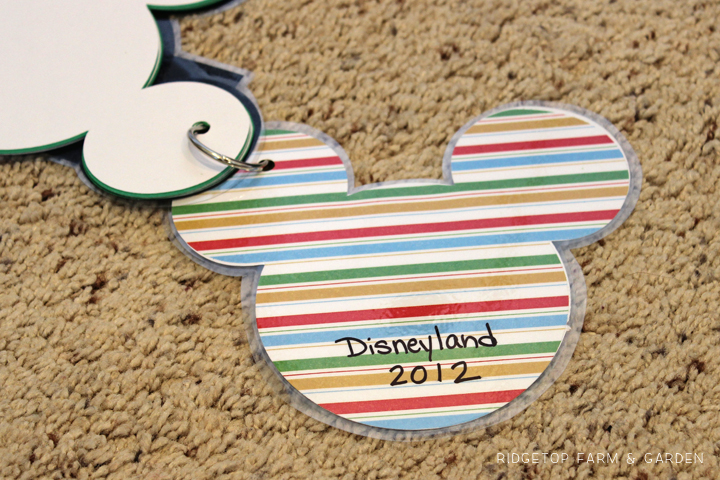 GETTING AUTOGRAPHS!
Once at Disneyland, the kids just flipped to the page they wanted the character to sign, handed the character a sharpie with the lid off, got their signature & posed for a picture.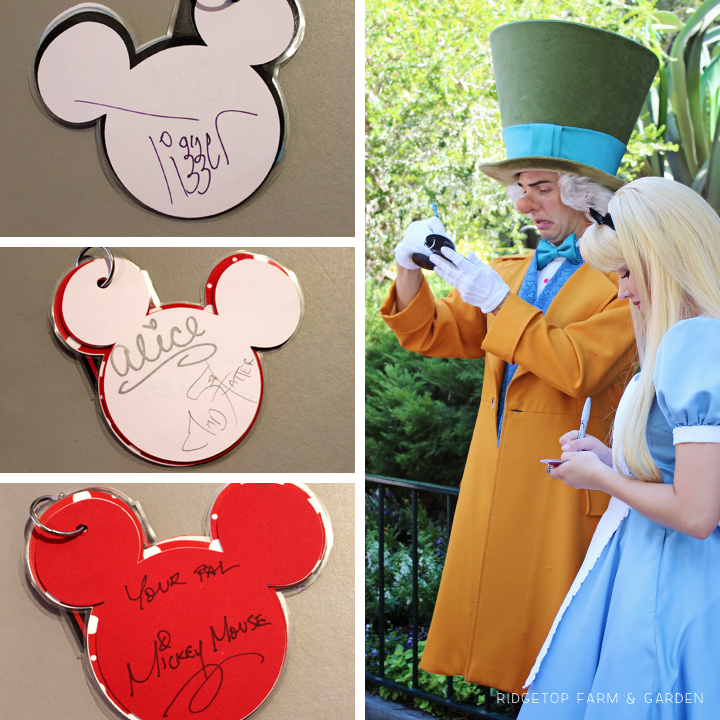 I am unsure why I love this so much, but I could probably spend an entire day at Disneyland just meeting the characters.