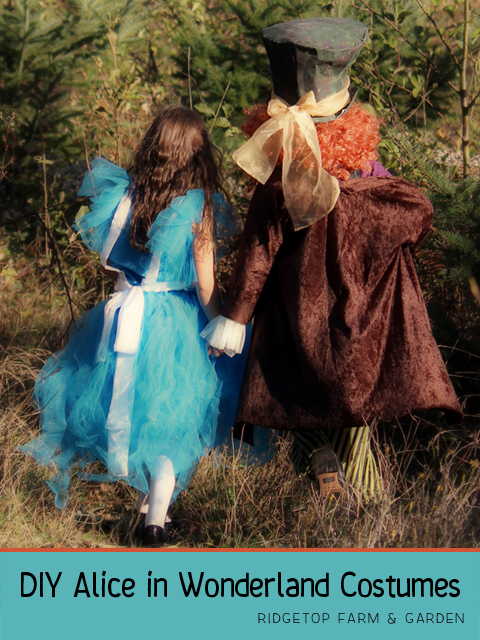 Farm Kid2, Farm Girl & I dressed up in an Alice in Wonderland theme for our church's harvest party. My hubby & Farm Kid1 were at a cub scout event that weekend so they weren't part of our fun. I would have enjoyed them being there, but honestly it was nice to only have to make 3 costumes instead of 5. We didn't decide on this theme until a week before the party, which meant I spent every free second pulling together the costumes.
This post contains affiliate links.
MAD HATTER
Farm Kid2's natural personality fits the Mad Hatter character perfectly.
The hat: a Dollar Tree hat as the base, then a cardboard frame & paper mache to make it tall
The wig: Brave's Merida wig
The jacket: leftover material from when I made our Star Wars costumes.
ALICE
Farm Girl as Alice
The skirt: completely made from tulle
The top: My own design using tulle, blue fabric & shiny white leftover fabric from her Princess Leia costume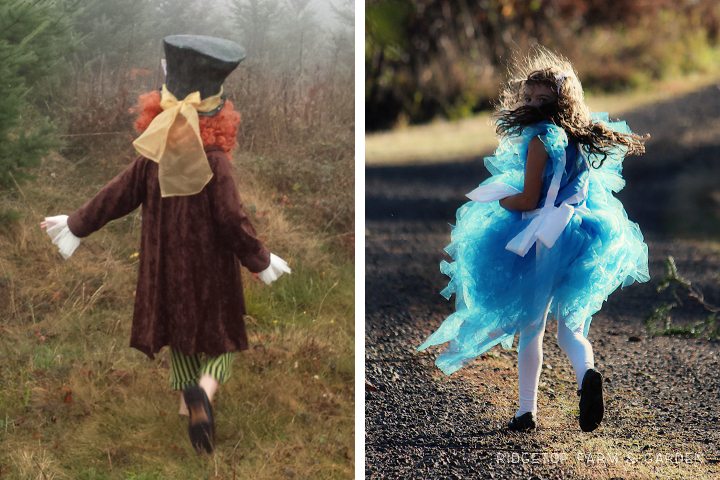 RED QUEEN

Me as the Red Queen
I used a McCall's pattern. The pattern, for the most part, was easy enough to follow. My biggest hang up was putting in the zipper. I've never put in a zipper correctly before & was determined to do it right this time. It took me 4 or 5 times to get it right. Too many times undoing my stitches was really starting to make me grumpy. But, I eventually finished it. I thought the kids would enjoy me dressing up with them & they did. But, I'm still not sure it was worth the time, effort & money to make the costume for me.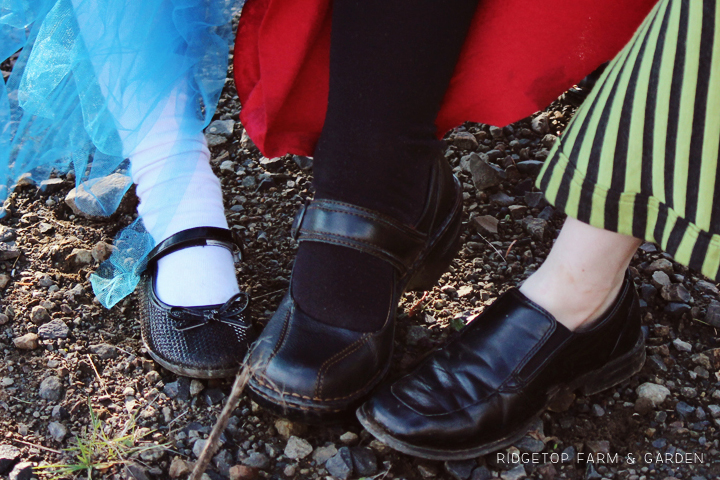 I do appreciate Halloween as a chance to dress up & have fun with pretend play. I heard  "Off with their heads" & "I'm late, I'm late for a very important date!" many times that day.