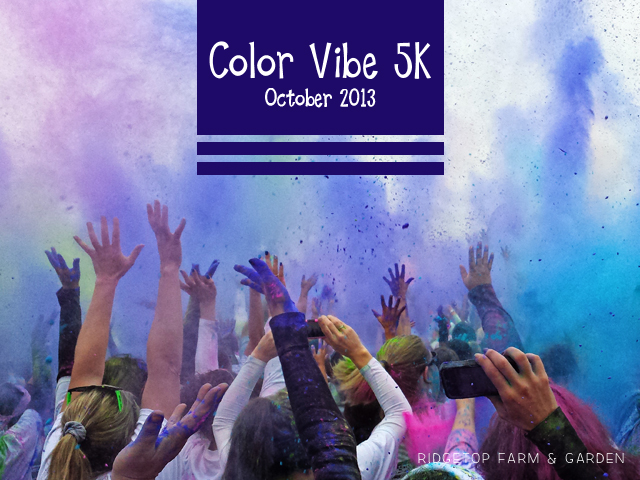 I began running in February & wanted to sign up for a few 5K's to keep me motivated. I talked a few friends into doing it with me and we had a fabulously colorful time.
SWAG
Our shirts, bibs, sunglasses, & color packets.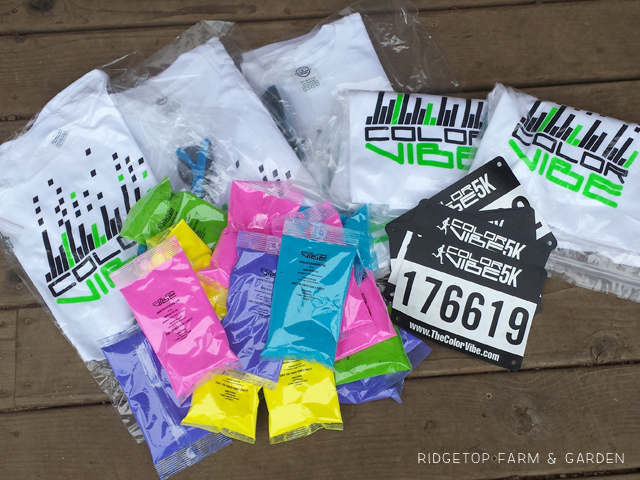 WAITING FOR THE RACE TO START
No need to wait for the race to start to have fun. We opened our color packets and had a blast.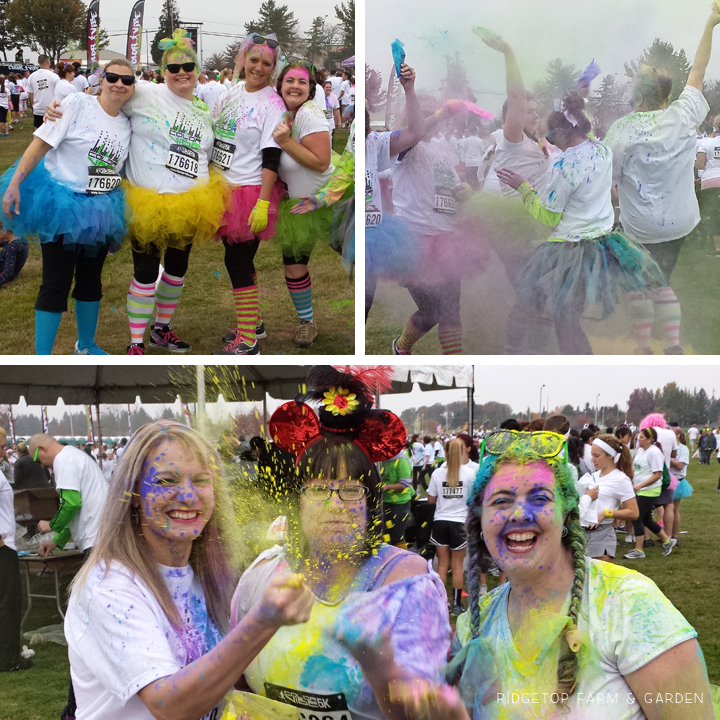 ALONG THE 5K COURSE
Top Left: The fun of running while color is being thrown at you.
Bottom Left: Girlfriends I went to high school with. We're still in touch & I'm so glad they came and did this with me.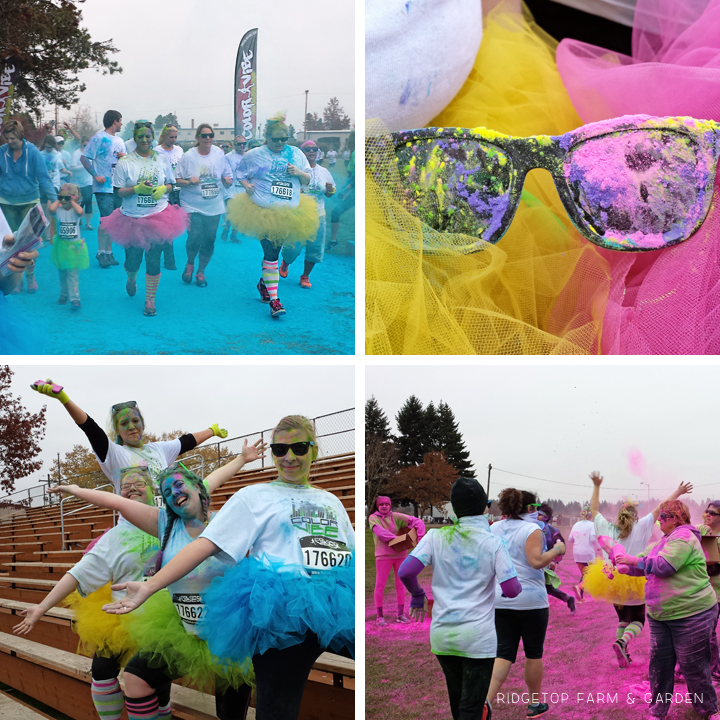 WE FINISHED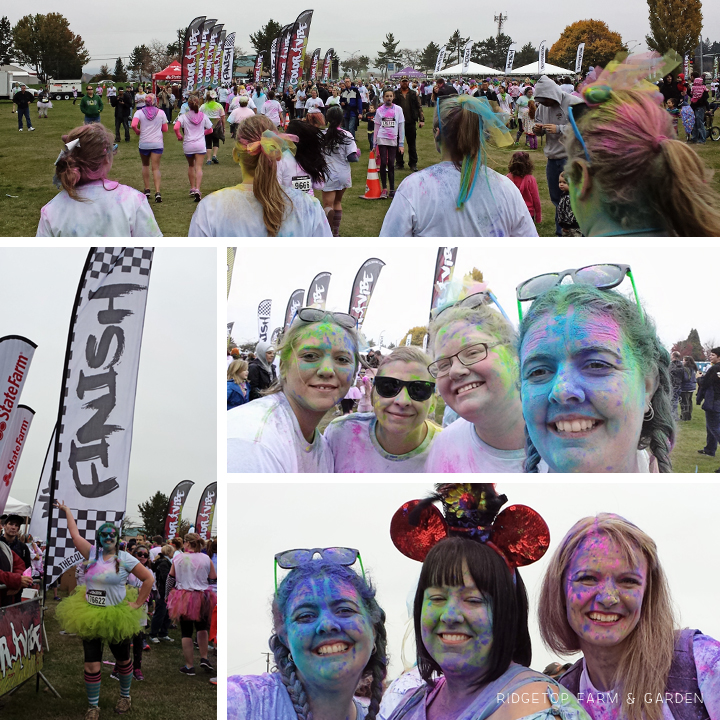 I think we all would agree this was a great way to spend an October morning. When's our next event ladies?