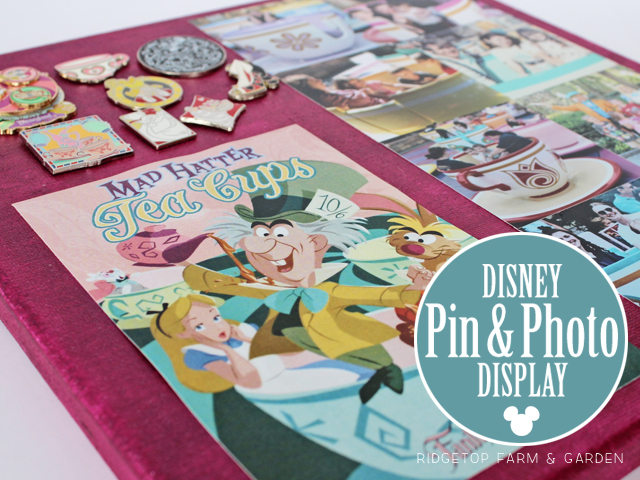 Last May I went to Disneyland to run the Tinker Bell Half Marathon. I went with a couple girlfriends and no children. Such a weird, yet wonderful, experience.
My one friend wanted to try pin collecting, so we all jumped on that band wagon. I blame this new obsession on her.
I love everything about it… well, except the price tag. Those pins are not cheap. However, they are fabulous. I love searching the racks for a favorite ride or character. Even more, I love searching for cast members who may have just the pin I didn't know I needed. Trading is fun.
I came home from that trip needing a way to display my new pins. I'll be damned if I was going to spend all that money then throw those metal treasures in a drawer to be forgotten.
So, what I came up with was a canvas displaying my favorite ride. The canvas holds pins, as well as photos, from those rides at Disneyland and Disney World. I chose 4 rides and put together 4 canvases.
Materials
• 12″ x 12″ Canvas
• Acrylic Paint & Paint Brush
• Mod Podge
• Disney Pins & Photos
• Scissors or Paper Trimmer
Canvas Background

Because I knew there would be a lot going on with the photos and pins, I chose to keep the background super simple. It is painted in one color. However, I created 4 canvases and each canvas is a different color.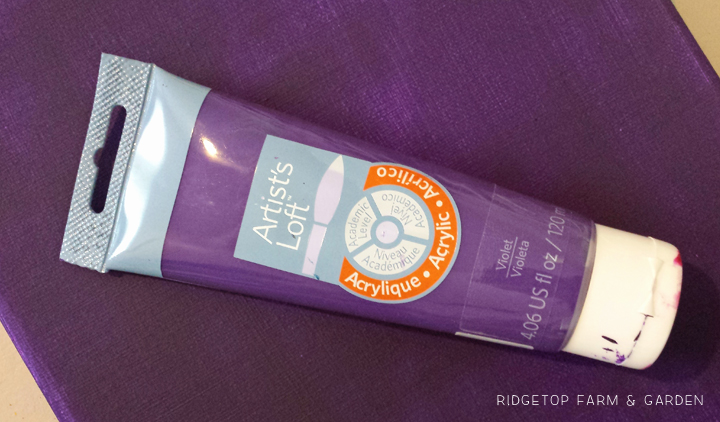 Layout
Personal Ride Photos
Trim photos to 2.75″ x 2.75″square. Or, for a horizontal photo: 5.5″ x 2.75″. Vertical photos are 2.75″ x 5.5″
Arrange photos in a rectangle along the left or right side of the canvas.
I used Mod Podge to adhere the photos to the canvas, but only gluing the under side of the photo. I chose not to Mod Podge over the top of the photos because I want to have the option of changing the photos after another trip to Disney. If you have a permanent design you could mod podge over the entire canvas to protect it.
Ride Image
On the opposite side of the photos I glued on a 4.5″ x 6.5″ ride image.
For the Splash Mountain canvas I used an image from the front of a folder when we purchased a photo at Disney World. The others are images I found online. You could also use a photo you took yourself while at the park.
Pins
Beneath the ride image is a blank space for pins.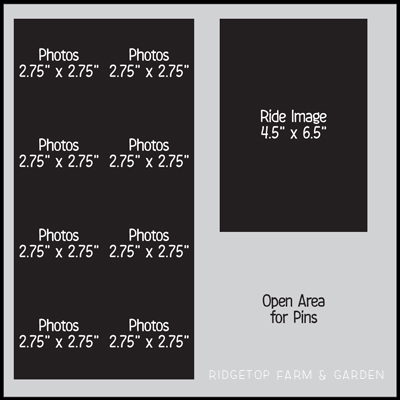 The pins easily poke through the canvas. The pin back is shallower than the wood frame, so it doesn't affect hanging the canvas.


Splash Mountain
I mean, who doesn't love Splash Mountain? Of course, this was one canvas I had to make. Also, I was able to include a photo of the time we went to Disney World with Farmer John's mom and brother.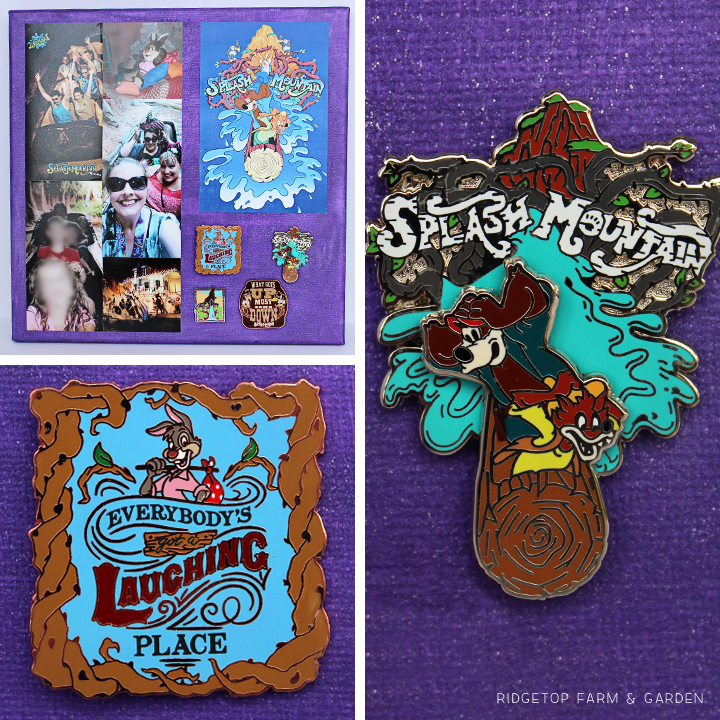 Pirates of the Caribbean
Pirates of the Caribbean is one of my all time favorite rides. Yo ho ho! It is tricky getting photos inside the ride since it's so dark. My favorite photo is outside the ride, though. When I ran the Tinker Bell Half Captain Jack Sparrow was waving and encouraging us in his drunken accent at the entrance.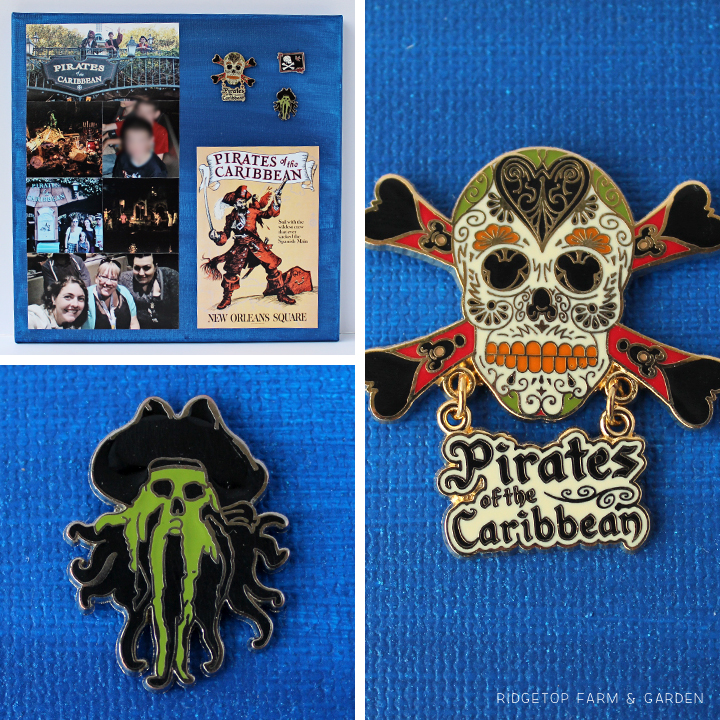 Big Thunder Mountain Railroad
Big Thunder Mountain Railroad is another one of my fav's. I had a hard time finding Big Thunder Mountain pins, though.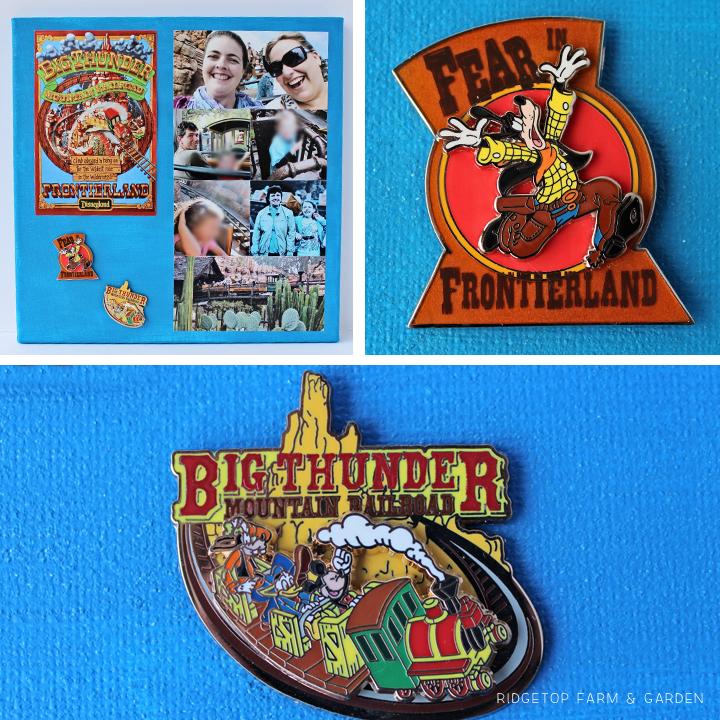 Mad Tea Party
The Tea Cup ride is not my favorite, but it is my mom's. So, this was the 4th ride I chose to display. Plus, I had a photo from my 1987 trip to Disneyland that I wanted to add.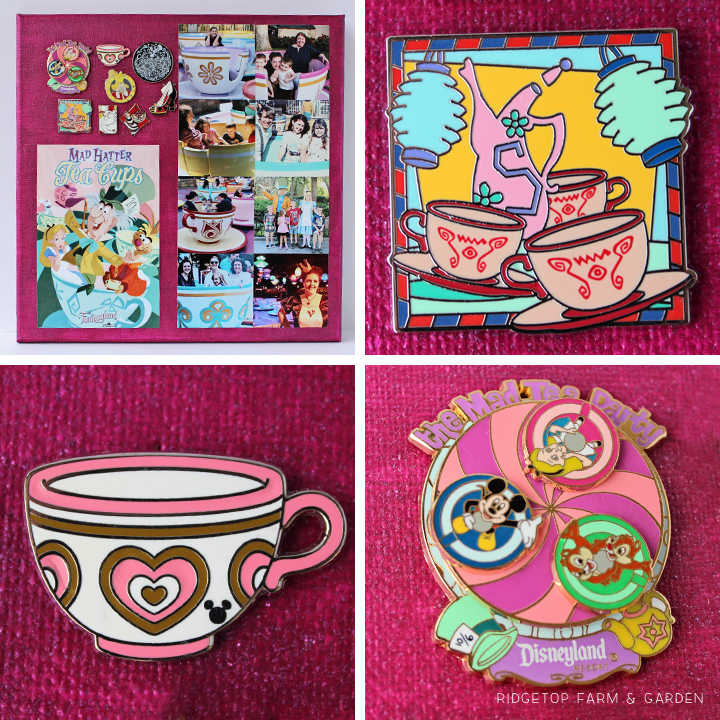 On Display
My four canvases are grouped together on a wall dedicated to Disney.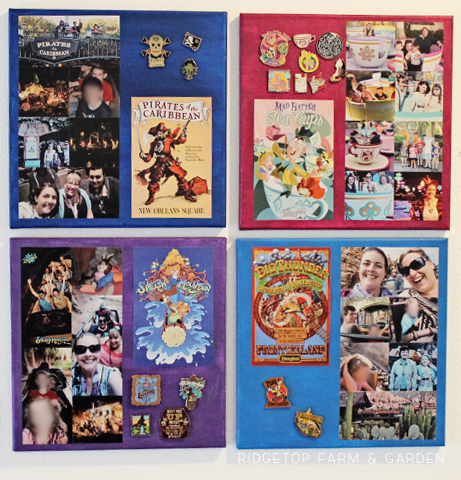 This past January I went back to Disneyland to run the Star Wars Half Marathon. While there I collected a few more pins to add to these canvases. I also turned my kids into pin traders. Although, I high jacked their pins to add to my Disney wall.