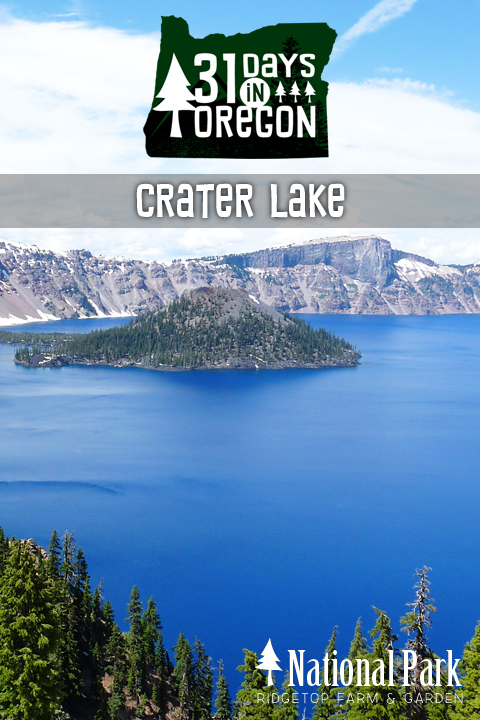 I have lived in Oregon all my life and the first time I saw Crater Lake was about 11 years ago. Farm Kid1 was just a couple months old. It was as amazing as everyone says.
Wanting my kids to see this natural wonder at a younger age than I was when I saw it the first time, we visited it again a couple years ago.
The highway to Crater Lake is long & boring. There is not much else around. It reminds me of the drive to the Grand Canyon: a spectacular site in the middle of nowhere.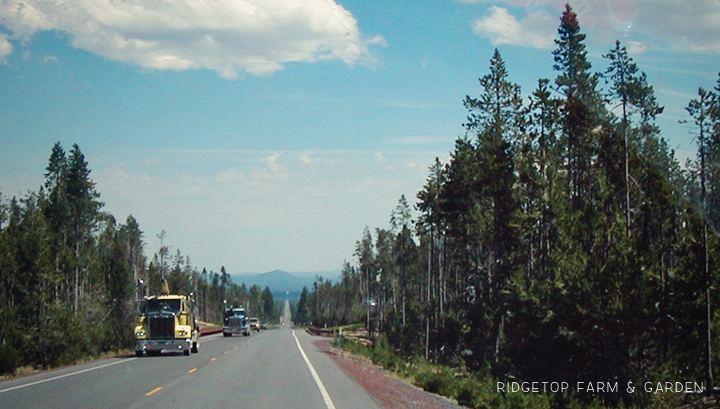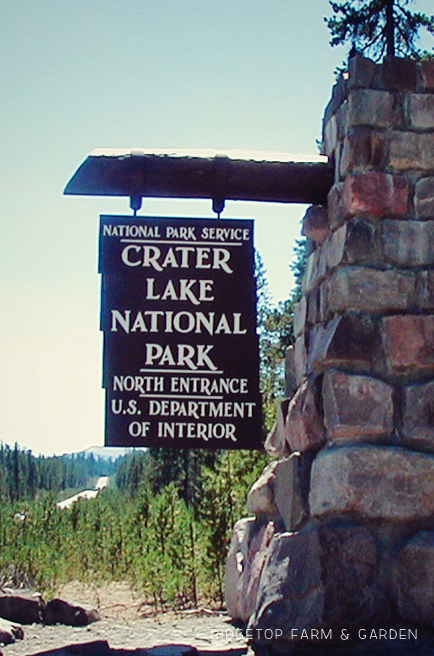 The last time we went to Crater Lake was a couple years ago, in mid July. Some areas round the lake still had a couple feet of snow, so much of the rim drive was closed. That was kind of a bummer. But, it was pretty with the snow & it was fun throwing snowballs in the middle of summer.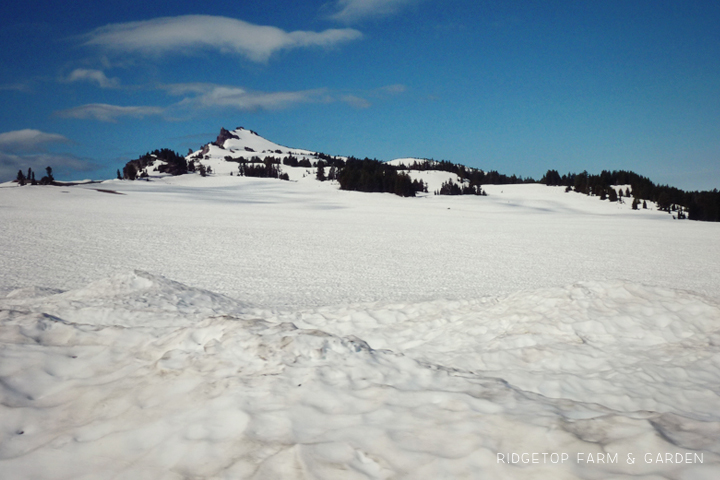 Crater Lake was formed when Mt. Mazama erupted then collapsed into itself. This created the 5 mile wide caldera. Over time snow, rain & spring water collected in the caldera.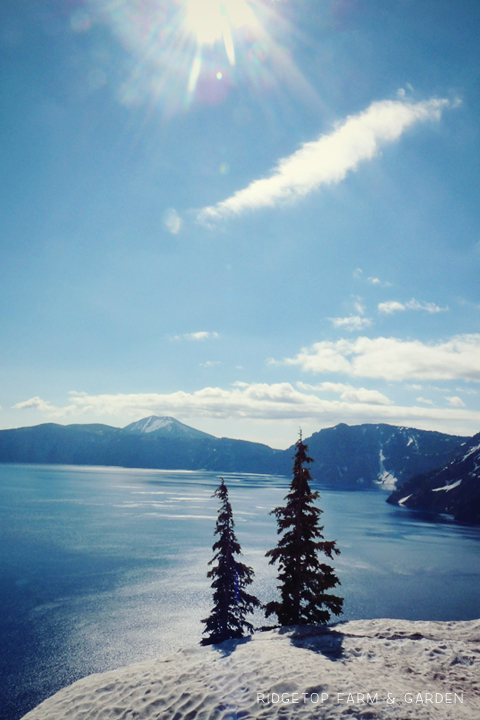 Wizard Island
a volcanic cinder cone

Phantom Ship
The smallish rock near the back right edge of the lake is called the Phantom Ship.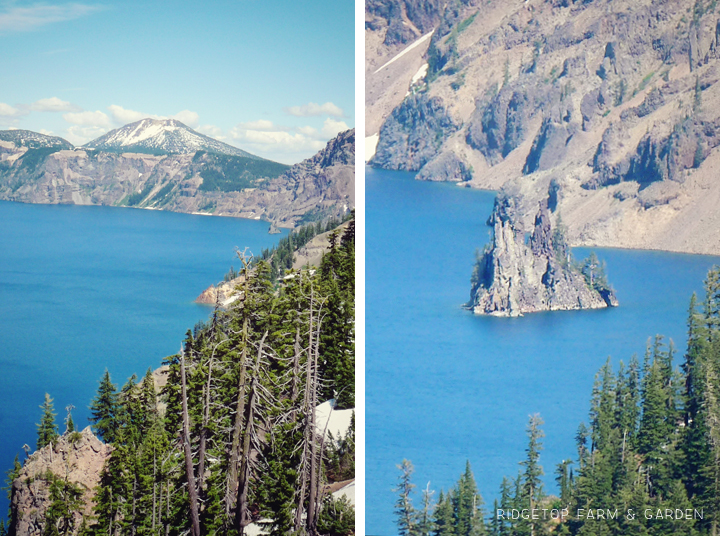 Steel Visitor Center
We bought & sent my mom a postcard from the post office in the building.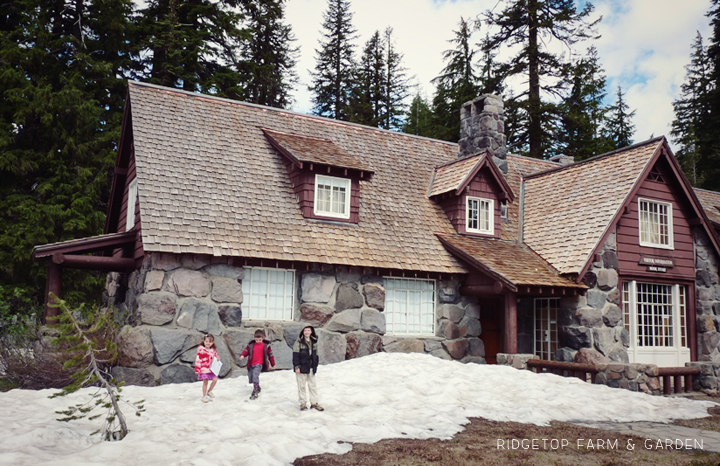 We pulled off at a picnic area to eat and the kids worked on their Junior Ranger booklets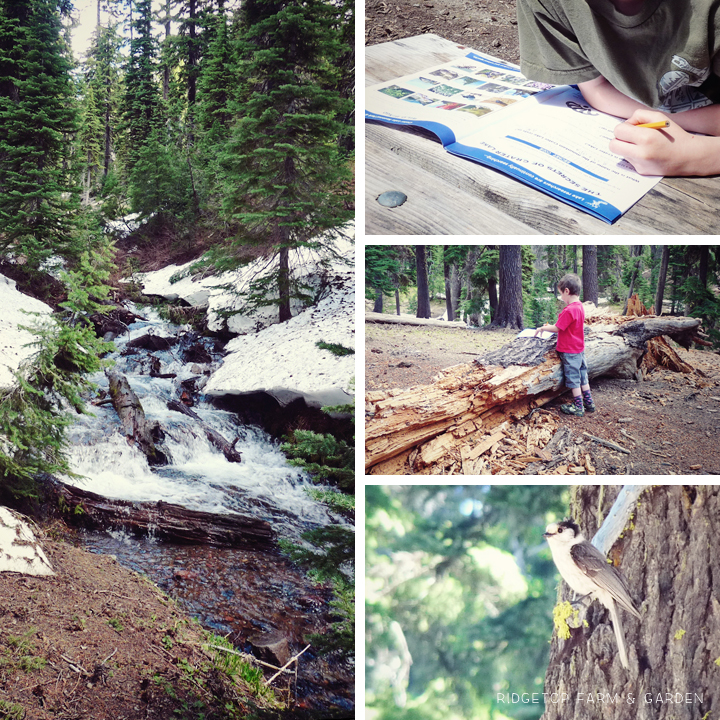 Left: The water is blue, really blue. It is one of the clearest fresh water lakes in the world. One day I would like to hike the trail down to the lake. We haven't done that yet.
Right: Vidae Falls is spring fed. Crater Lake is considered a closed ecological system. There are no rivers running into or out of the lake.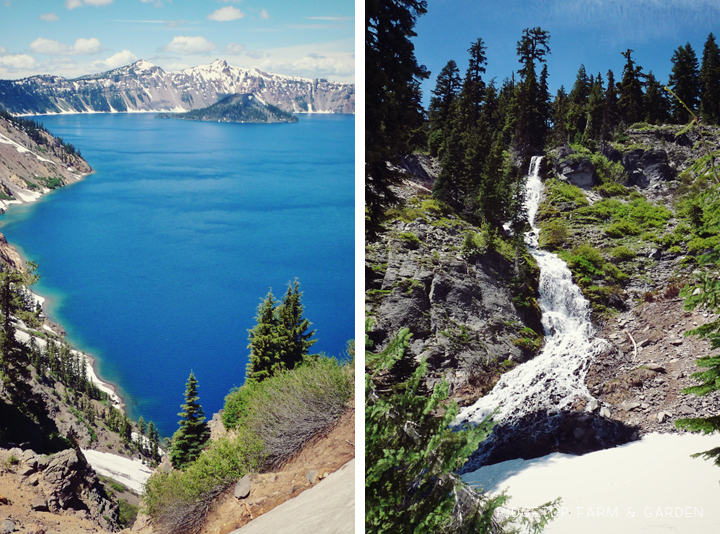 Crater Lake is the deepest lake in the U.S. with a maximum depth of 1943 feet. Average depth is 1148 feet.
The cliffs can reach 2000 feet above the lake water.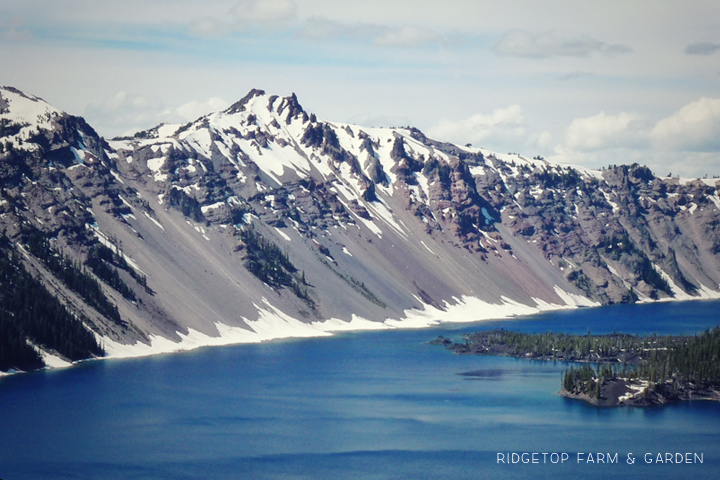 The kids receiving their Junior Ranger badges.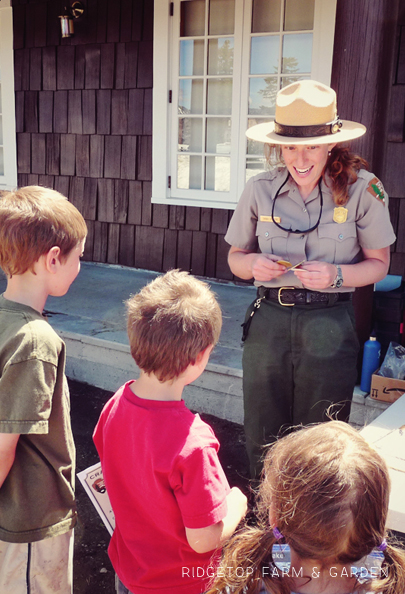 The Pinnacles
The first time we visited Crater Lake we drove to what are called The Pinnacles. The second time, the road to The Pinnacles was closed due to snow.
The Pinnacles are volcanic spires of sporia and pumice formed during the eruption of Mount Mazama.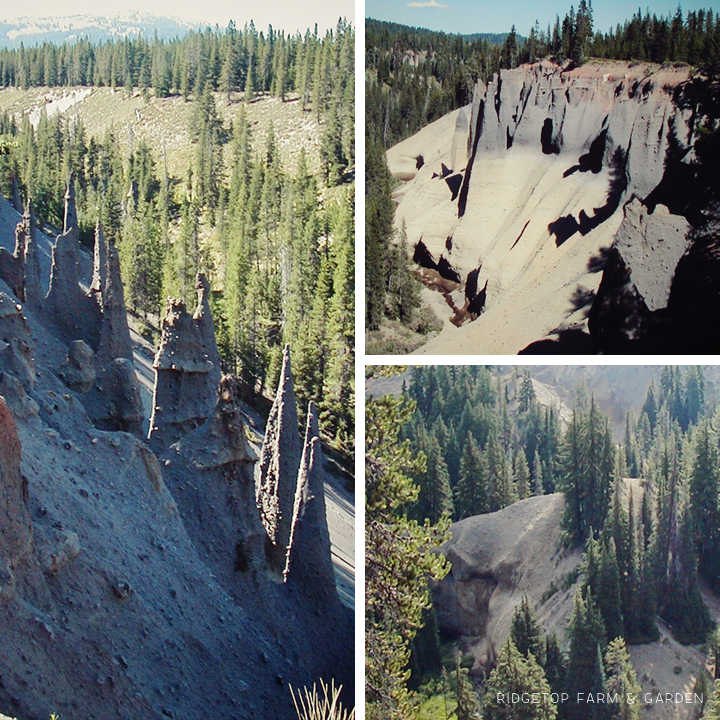 Diamond Lake
We have not stayed overnight in the park itself, although I would like to do that next time. The first time we camped near Paulina Lake. The second time we camped a bit closer, at Diamond Lake. It's a beautiful lake with a nice campground.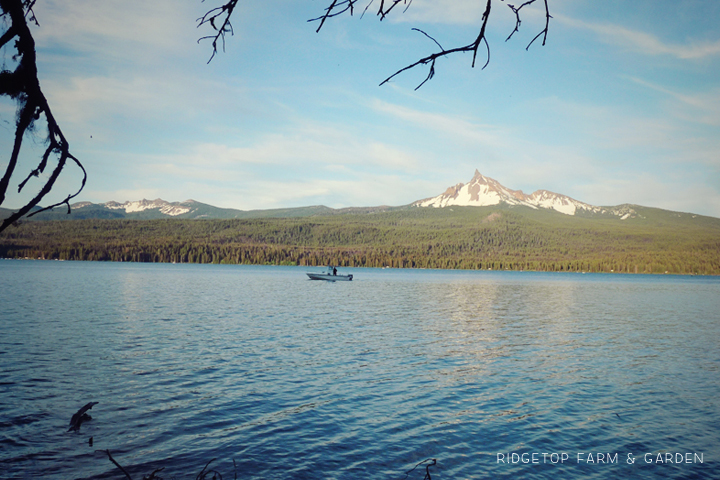 Crater Lake is amazing in person. It's definitely worth the drive. Next time I would like to explore more by hiking down to the water's edge and also taking a boat ride to Wizard Island.
To see what others are sharing for the month of October check out write31days.com