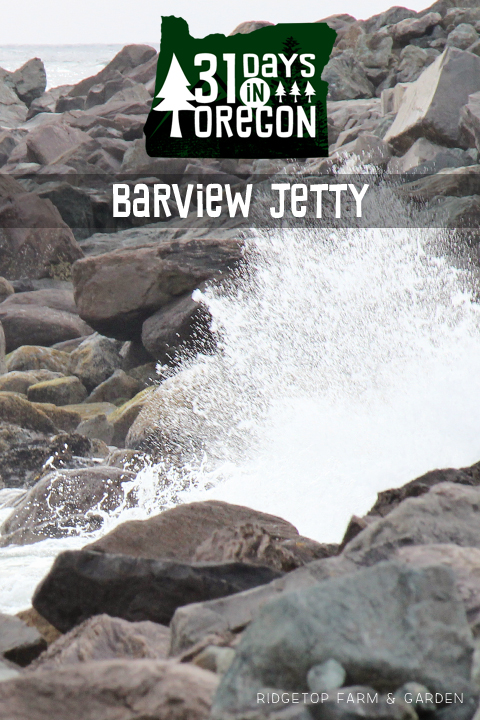 About 45 minutes south of Cannon Beach & 20 minutes north of Tillamook is Barview Jetty.
You don't come here for carousels or fancy boutiques. You come to enjoy the beauty of the beach, go fishing & play in the sand.
The Jetty
Top: The North Jetty
The jetty is a large man made rock structure built to protect Tillamook Bay. The waves can really get crazy here, especially at the end of the jetty. So, be careful.
Middle Right: The dark blob near the bottom of the photo is a sea lion seen from the jetty. We don't see them every time we've gone to the jetty, but we have seen them often.
Middle Left: The Tillamook Bar is known for it's rough crossing.
Bottom: On calmer days, starfish, mussels & barnacles can be seen in the rocks.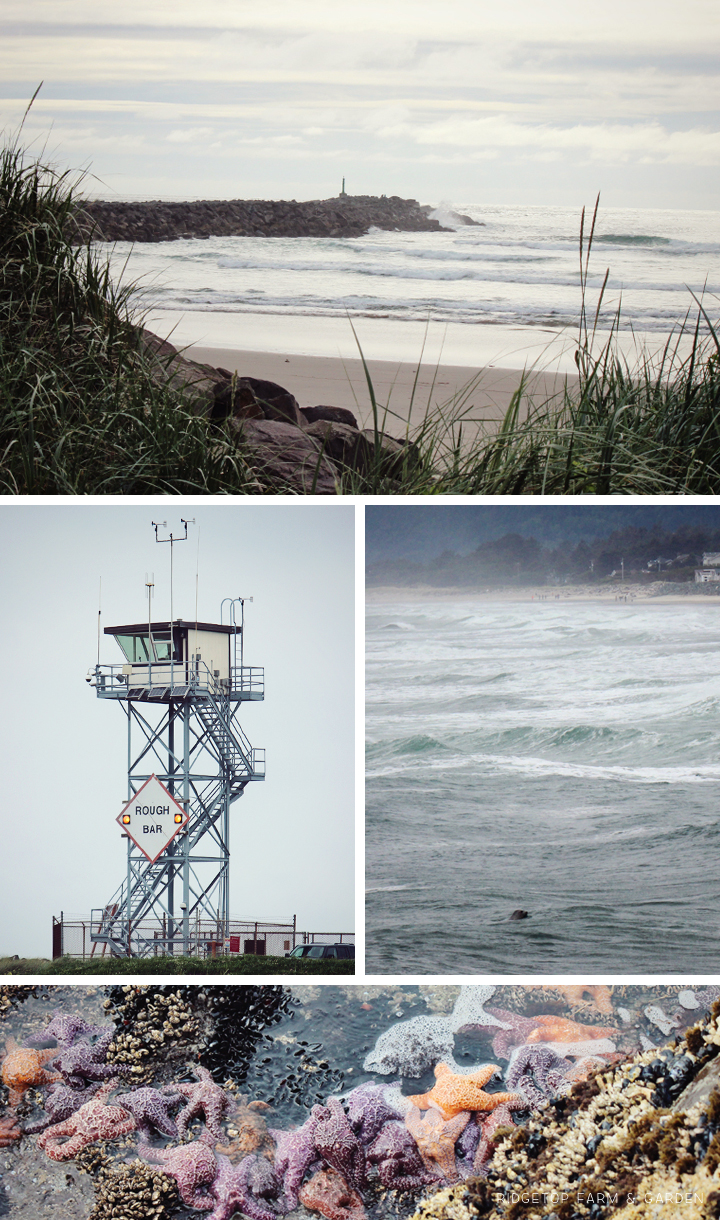 Tillamook Bay
From the jetty, looking toward Tillamook Bay.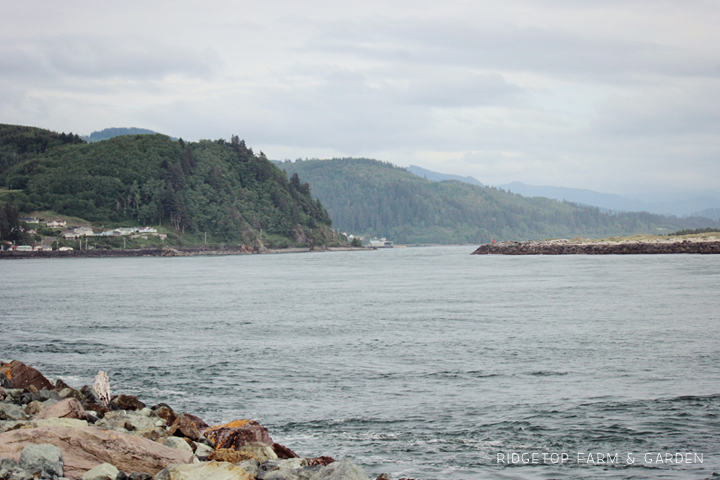 The Beach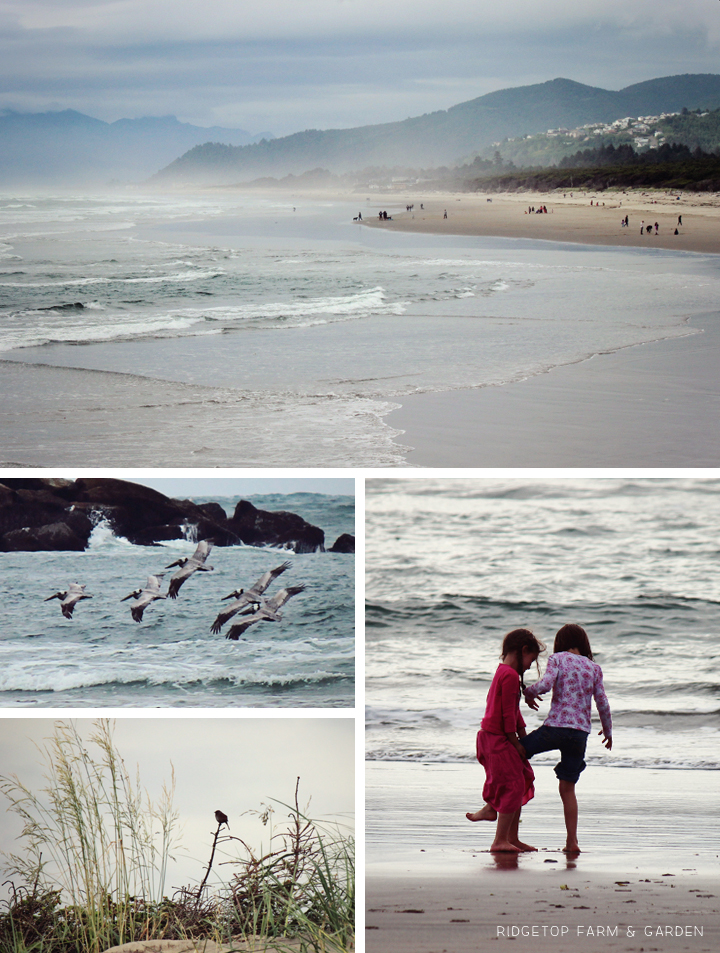 Barviw Jetty Campground
The campground is nice with both RV & tent sites. There are even a few sites right at the beach, in the jetty parking lot. However, this area does get quite windy.
Top: The kids love playing on the big sand hill in the campground. This is the view from the top. The south jetty is visible in the background.
Bottom Left: The kids (& my hubby… and my mom) like to ride bikes around the campground.
Middle Right: Fire pits for roasting marshmallows, of course.
Bottom Right: We've cooked many bushels of oysters on those fire pits, as well. To go with the oysters, we cook steamer clams in the trailer. Mmmm…. Mmmm…. Mmmm. We typically get our seafood from
Pacific Oyster Company
in Bay City.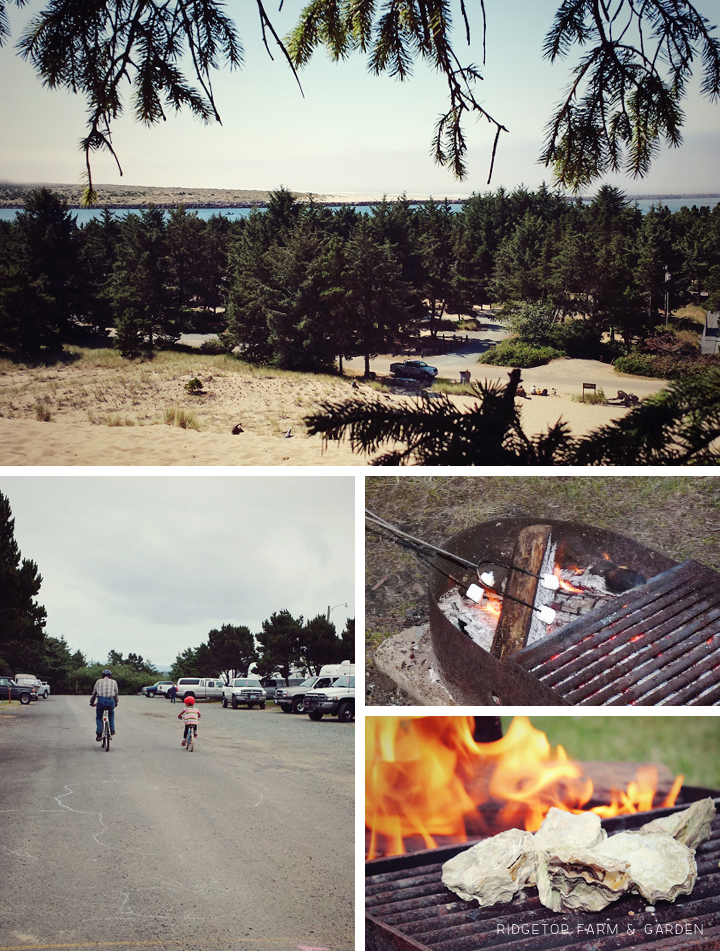 Tide Pools
Located right off 101, not too far south of the
Barview Jetty Store
is a tide pool area to explore at low tide. There is no parking lot, you just have to pull off to the side of the road. We love it here.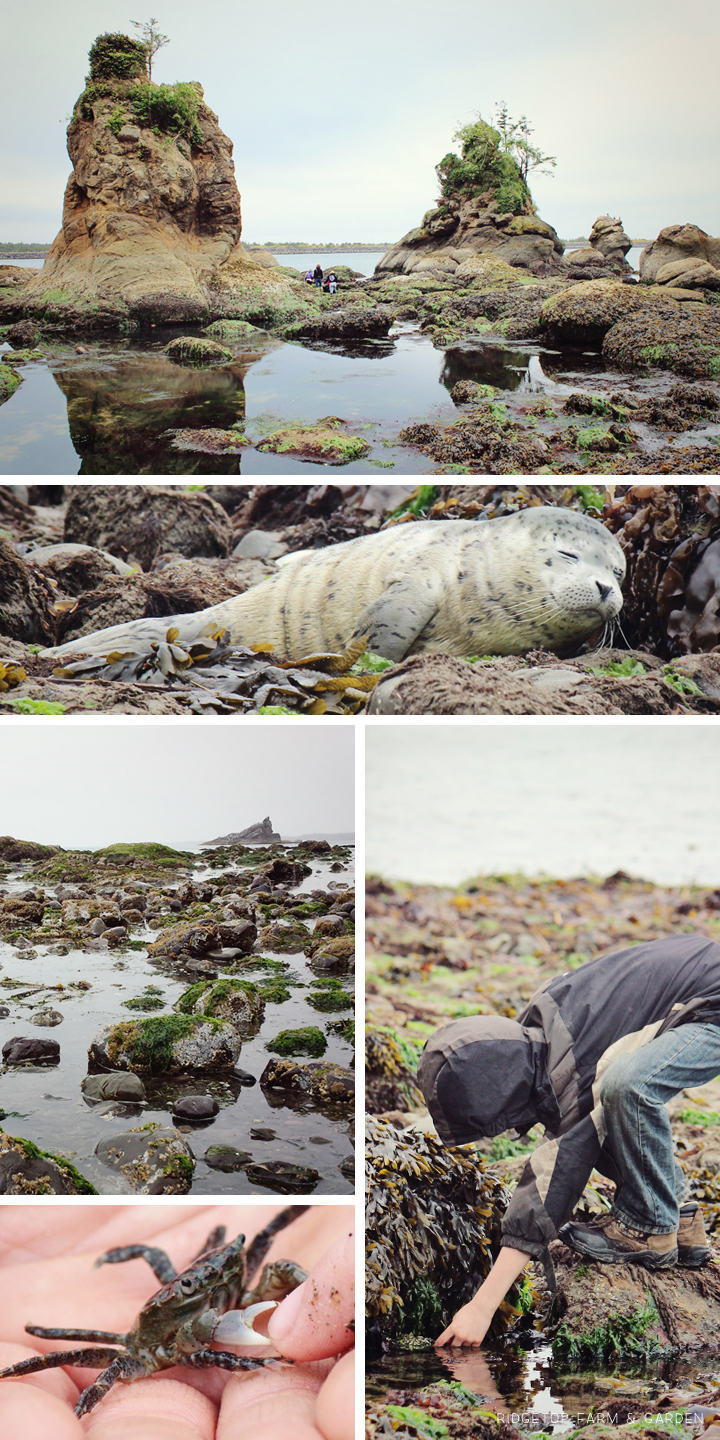 Rockaway Beach
If you're in need of a little souvenir shopping or local dining, less than 5 miles north is the town of
Rockaway
.
We've seen the
Kite Festival
in Rockaway. It's pretty spectacular.
When I was a kid we used to watch fireworks at this beach on the 4th of July.
As a kid,
Flamingo Jim's
was my favorite store. It has all kinds of shells & tshirts & taffy. I'll admit, though, now that I'm the parent I rarely shop here. Neither my kids nor I need that stuff. But, it's still a great store and I have fond memories of it.
There is nothing wowing about Barview Jetty, but just the simple beach and camping atmosphere make it one of my favorite places.
To see what others are sharing for the month of October check out write31days.com