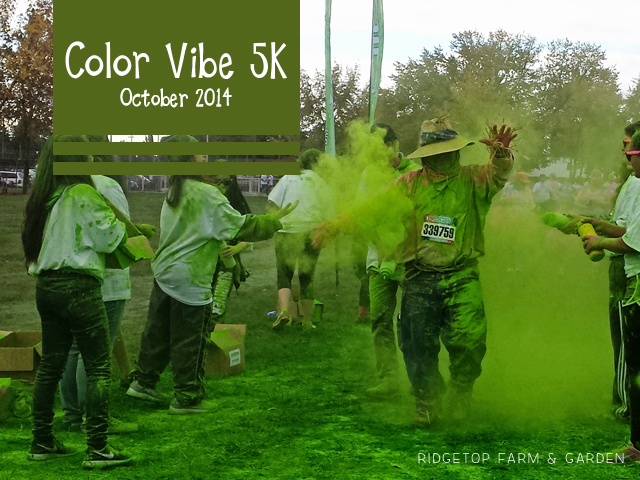 Previously I had done 2 color fun runs & my boys were wanting to do one, so we did the Color Vibe.
The nice thing was that kids 12 and under could do the event for free. Of course they didn't get any swag, but no biggie, I just bought extra color packets for them to throw. Buying color packets isn't necessary to do the event, but one of the best parts is getting to throw color at your friends & family. To me, it's worth paying for extras.
They loved it. They wore moustaches and sunglasses & totally embraced getting colorful.
THE FUN RUN
The event is a fun run, basically meaning you do not receive an official time. You can run, jog, walk or stroll. Just have fun & make it to the finish line. That's exactly what we did. There was 10 of us in our group. We got colorful and had fun.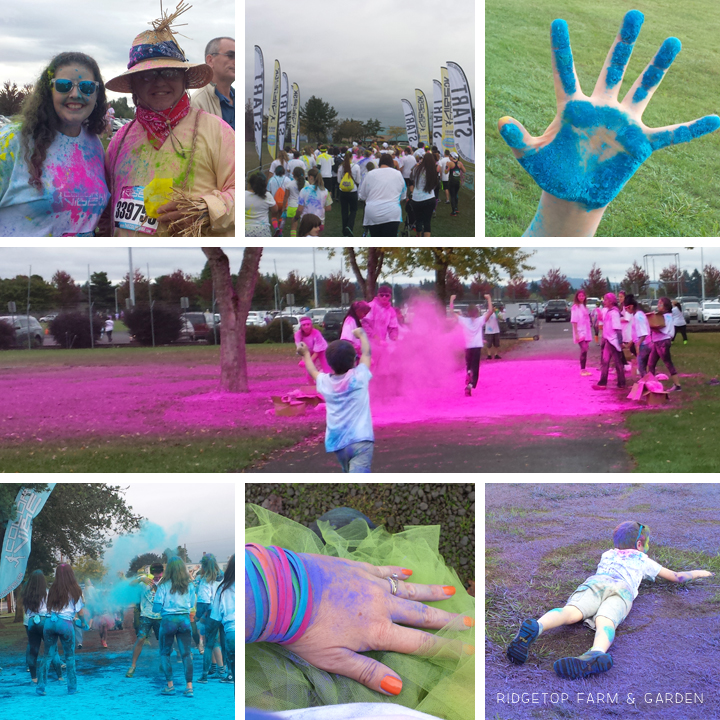 Top Left: This is my sister's father in law. What a fun guy, huh.
Middle: This is the fun part – running through the color zones. Of course my kids loved it.
THE FINISH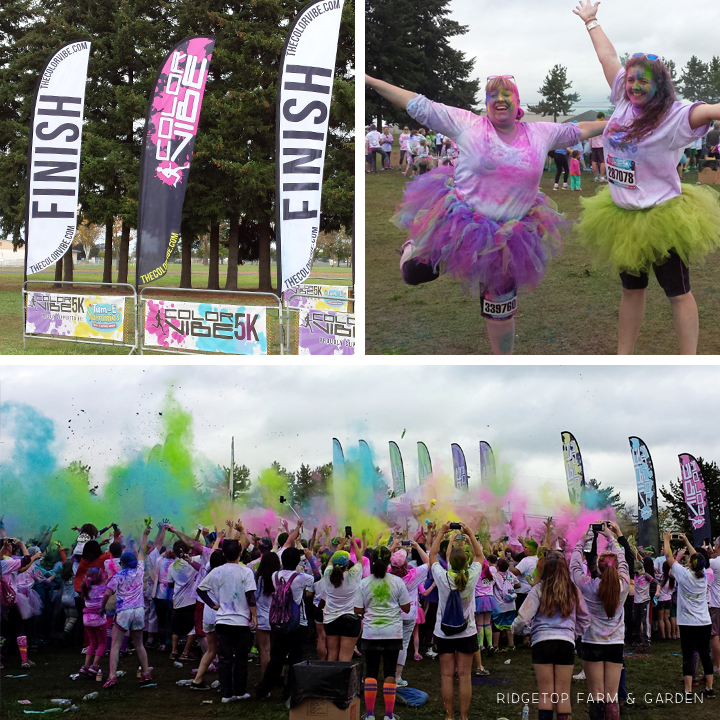 Bottom: These color runs typically have music and an announcer on stage at the end. At certain times everyone throws their color and it creates a beautiful powdery mess.
If you've never done a 5K and would like to, but are nervous about how to go about it, a fun run is the perfect place to start. There is absolutely no pressure. Some people run them, many people walk, everybody has fun. It's about getting out there and being active at your own pace.