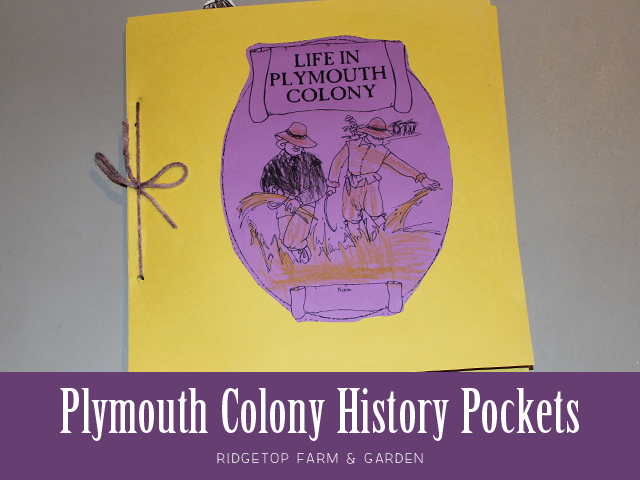 This post contains affiliate links.
Back in November we learned about Life in Plymouth Colony using Evan Moor's History Pockets. This was a great way for the kids to learn a little more about the pilgrims. There was reading, vocabulary, crafts & activities with very little prep from me, which was nice.
Making the Book
The book is made from 12″ x 18″ sheet of construction paper.
The cover is cut to 12″ x 12″.
To create pockets for each topic, the bottom of the 12″ x 18″ paper is folded up & stapled to make a pocket to hold all the goodies. This book had 8 pockets.
The front cover, back cover & eight pocket pages were hole punched and tied together with hand dyed yarn.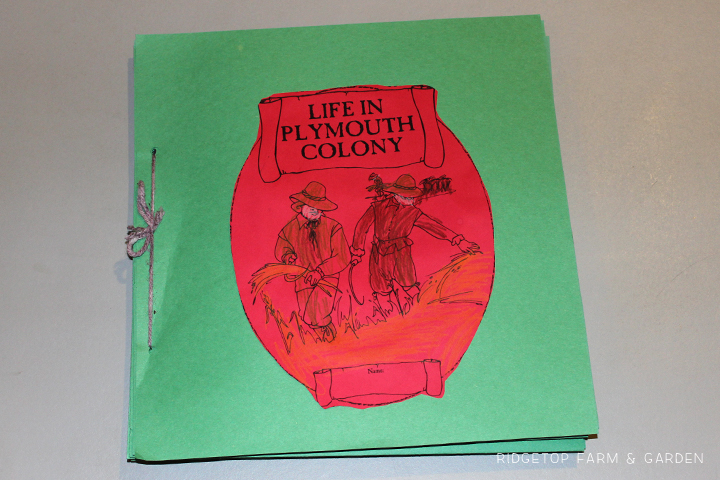 Each pocket had "words to know." We would read the information pages to figure out what the words meant & then the boys would write down what they learned.
Each pocket also had an activity or two such as making hasty pudding (which we didn't like) and building a keeping room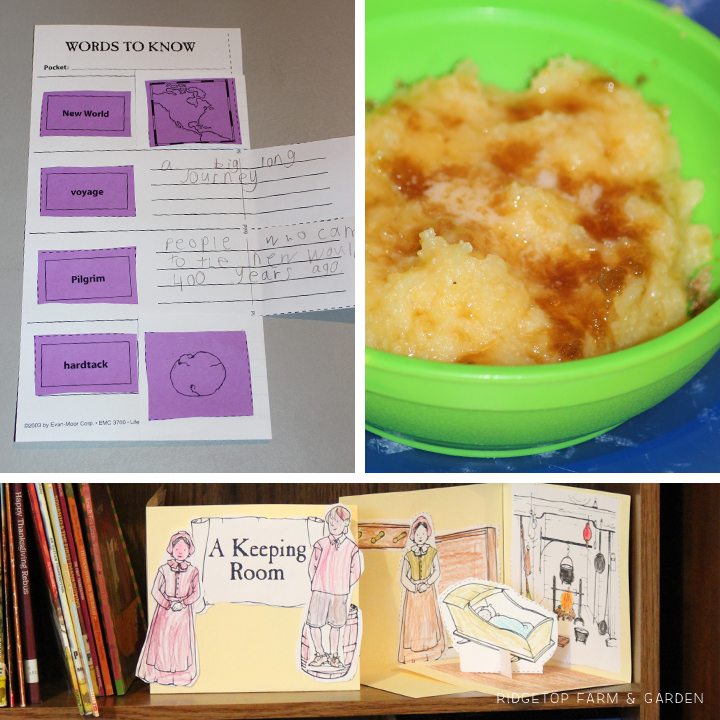 Building a Village
The boys pretended they were the town crier. They had to think about news worthy events of the time & then stand at the front of the room & read them to the rest of us in loud voices. They loved doing this!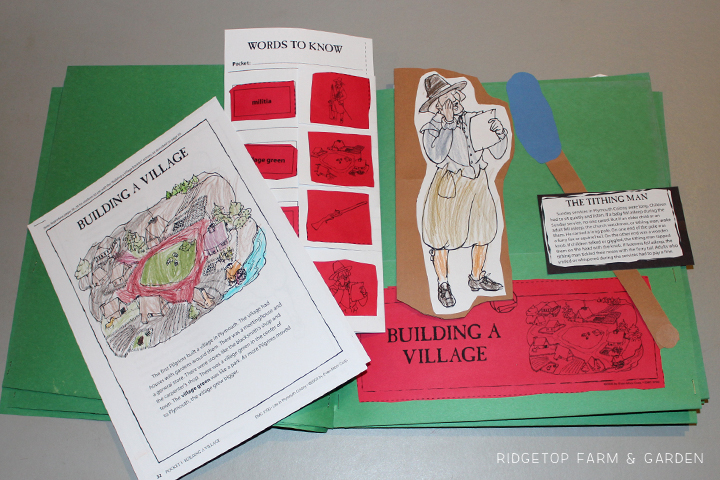 What Did the Pligrims Give Us?
At the end of the unit they wrote an acrostic poem to the Pilgrims, using the words thank you. They also made a paper version of a game the pilgrims typically created from wood.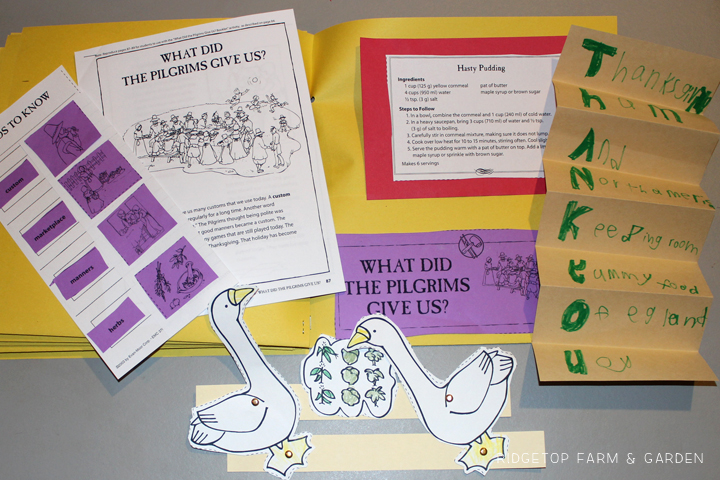 This was a quick unit completed right at Thanksgiving. I didn't add much to it. I didn't need to. It was just the right amount of information for the time we had.