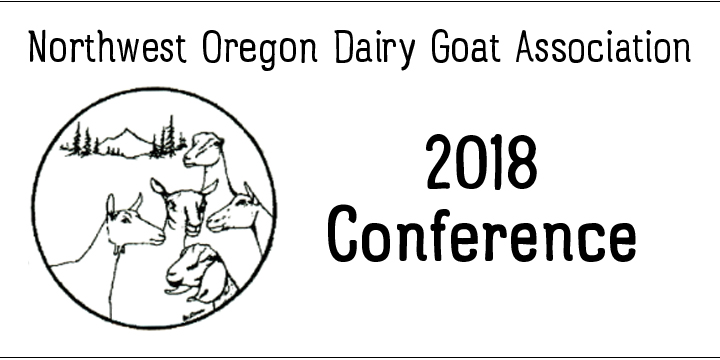 A couple weeks ago I attended the NWODGA's annual goat conference. It was a great day and I learned a lot from the speakers I had the privilege to listen to.
THE SESSIONS
There were a wide variety of classes to choose from, whether you were a youth or an adult. There were topics for dairy, meat, and fiber goats. There were topics on disease, cheese making, using herbs medicinally, mastitis, and more. That was one of my draws to attend the show – the variety.
There was time to attend 4 sessions.
My first two sessions were with Gianaclis Caldwell from Pholia Farm, author or Holistic Goat Care and Mastering Basic Cheesemaking. I enjoyed her a lot. She was knowledgeable, a great speaker, and definitely adored her goats.
I have her Holistic Goat Care book in my personal library. I asked her to sign it for my goat partner/daughter.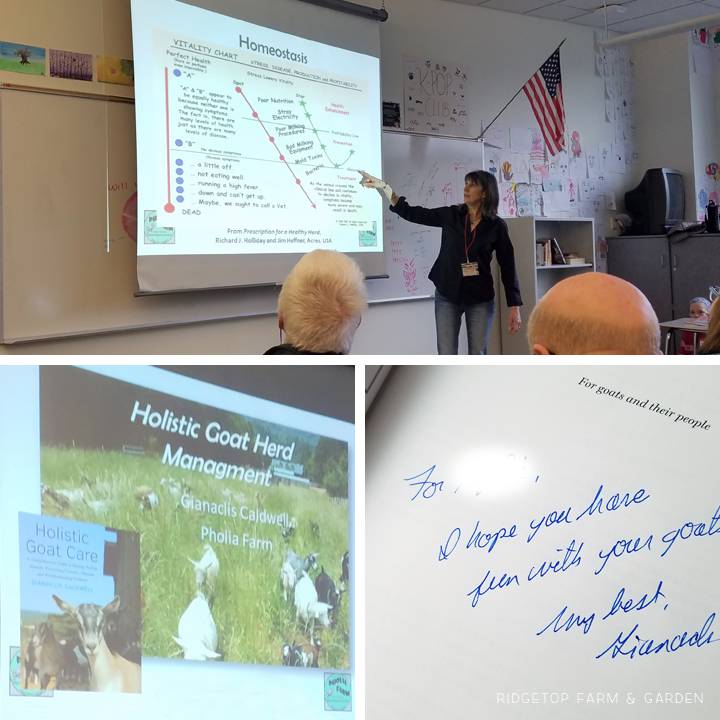 The third session I attended was on dystocia, the possible problems you may run into during kidding. Again, the speakers were knowledgeable and a joy to listen to.
The fourth and final session was an online class that I believe was developed by Washington State University. It is a new online curriculum geared towards middle and high school students. The module we did was on biosecurity. There are more modules in the works. They are great for 4H kids.  The researchers would like more feedback on the modules, so if you or your 4H group are interested please take the course and fill out the evaluation.
I had goats due to kid, so since I had my laptop with me, I was able to keep an eye on things using our security cameras. It may seem silly, but those cameras made it possible for me to go to this conference. I wouldn't have felt comfortable being gone all day without being able to check on things in the goat barn.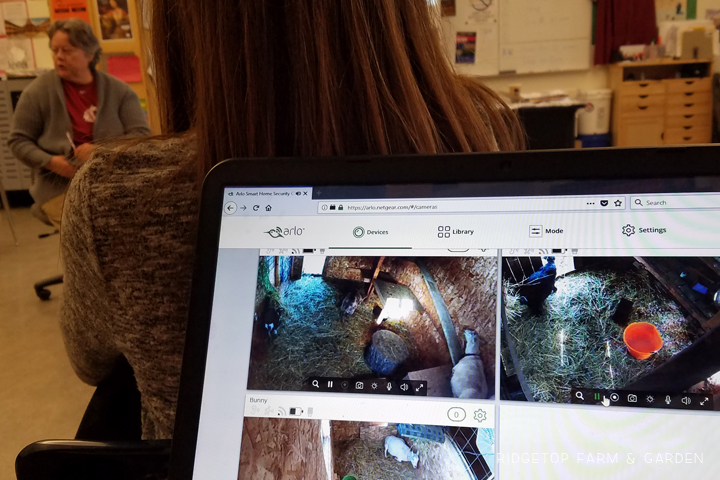 THE VENDORS
I didn't have a lot of time to browse the vendor tables. But, I was able to talk with the people from Simple Pulse, who I just recently bought a milking machine from. I also bought a couple goat coats from Coat Your Goat.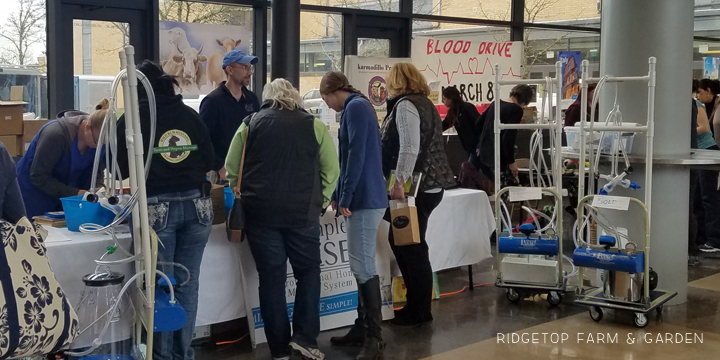 We had so much snow and ice that our road was slick enough it required chains to come and go. I had 3 goat mama's due any day, and the conference was quite a drive. Despite the challenges at home, the conference was fabulous. I'm so glad I went.