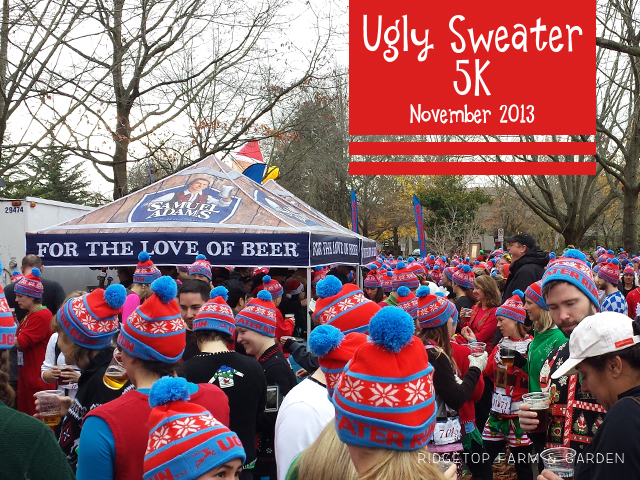 I participated in a number of 5k's throughout the summer & the Ugly Sweater Run will be my last one of the year.
The first time I ran/walked a 5k in March was horrible. I was so extremely exhausted by the end. By November, at the Ugly Sweater Run, I was able to run (jog slowly) the entire thing. I was tired but not overly exhausted & I had done it 13 minutes quicker than the first one I did in March. I am proud of that.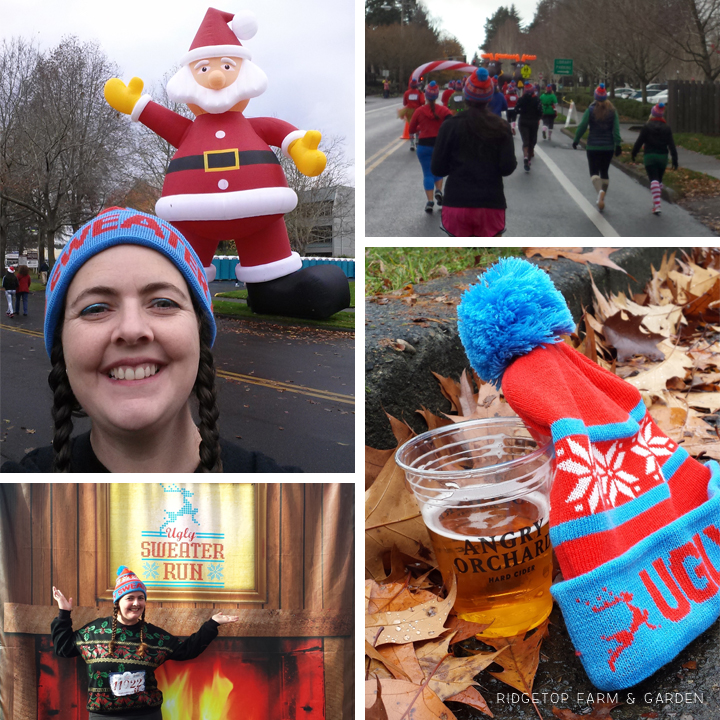 Top Right:It was kind of a dreary day running through the streets of Beaverton, but it never really rained.
Bottom Left: Finished
Bottom Right: As a finisher, you earned a beer or hard cider. I chose hard cider since I don't care for beer. The cider was good, but it did upset my stomach, making me wonder what the craze is for serving beer after a run. I'm wore out, the last thing I want is alcohol.