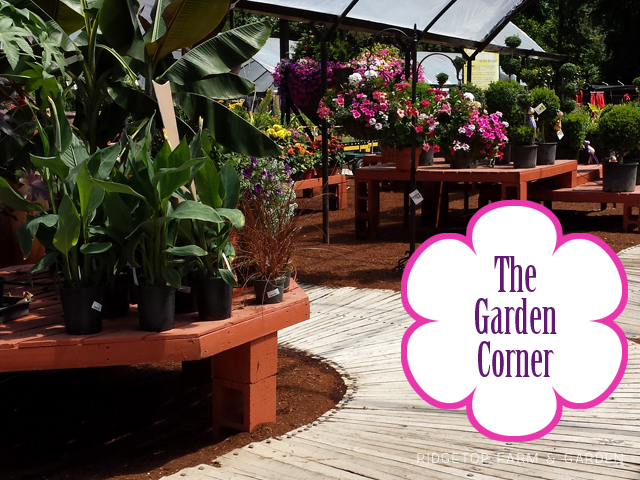 Earlier this spring my mom went to a nursery that she thought I would enjoy. Today we finally made it there together. It is The Garden Corner. Mom was right, I thoroughly enjoyed it.
I didn't have my camera with me, but lucky for me the hubby & I just got new phones. This was a perfect place to try out the camera feature. Except for cropping & the watermark, these pics are SOOC. When we got the new phones Farmer John was wanting to know technical this & technical that. I mostly cared about a good camera. I'd say the Verizon guy steered me in the right direction. I'm quite happy with the way most of the pics turned out.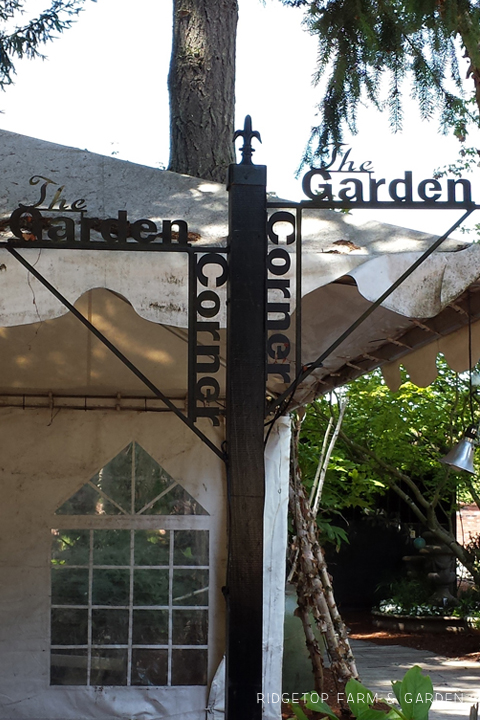 One of my favorite things about the garden was the super cool boardwalk. I bet it took forever to install.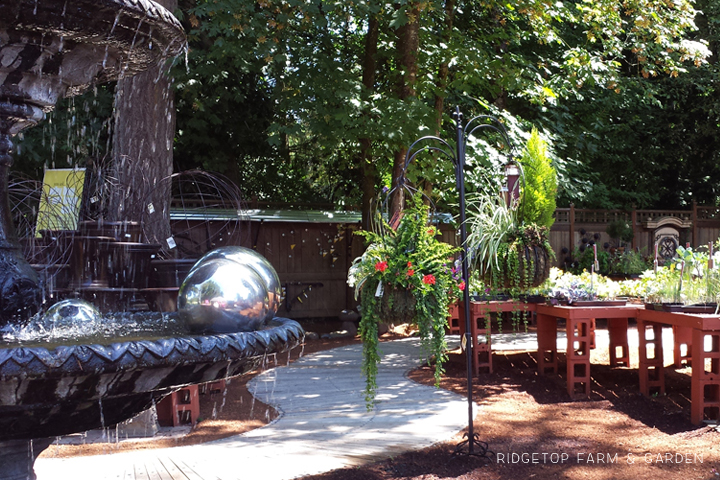 There were many super-sized pots available to purchase.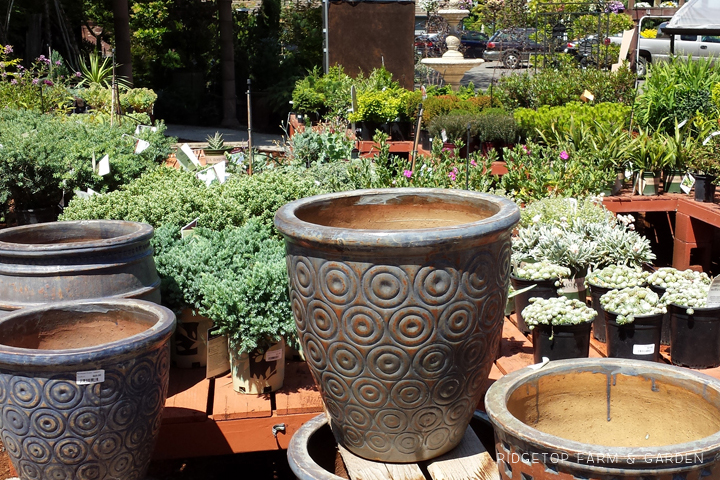 So many lovely flowers.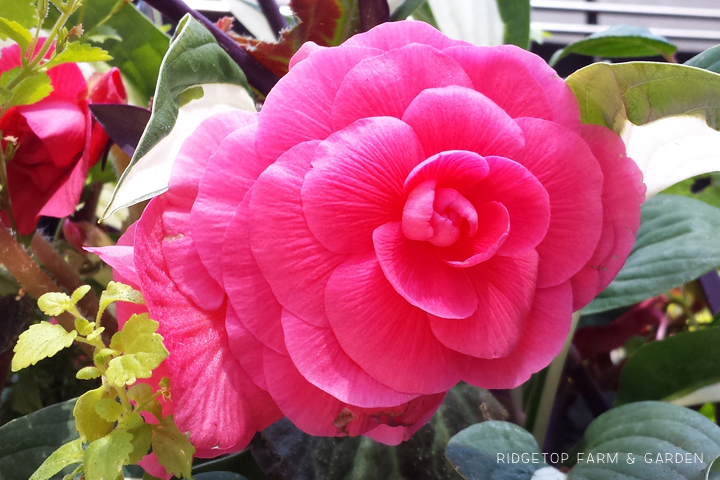 Sempervivum 'cobweb'

There were many unique flowers that I haven't seen before.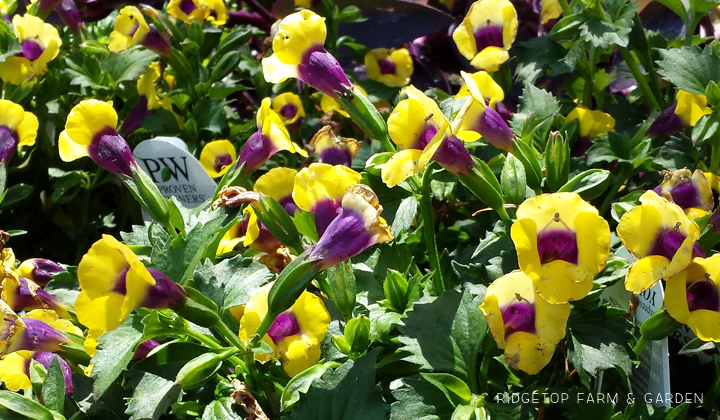 Fun foliage.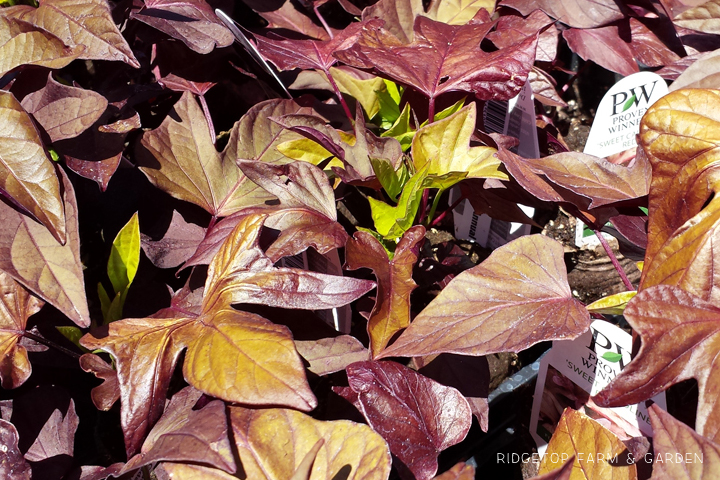 Lots of whimsical decor.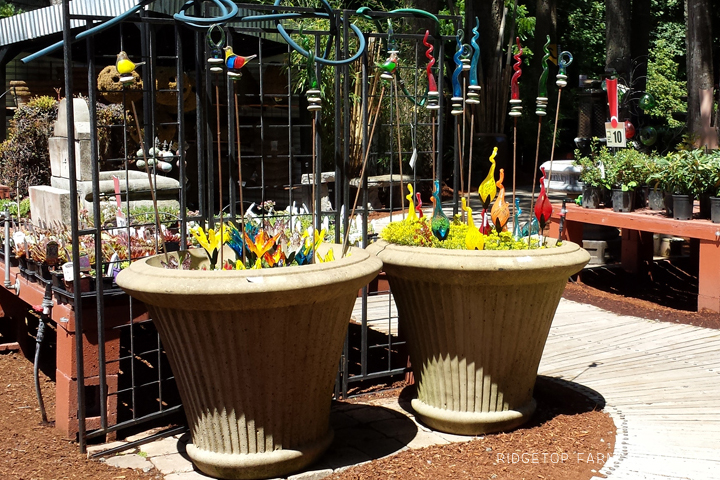 The cutest gnomes. One gnome is not having a good day.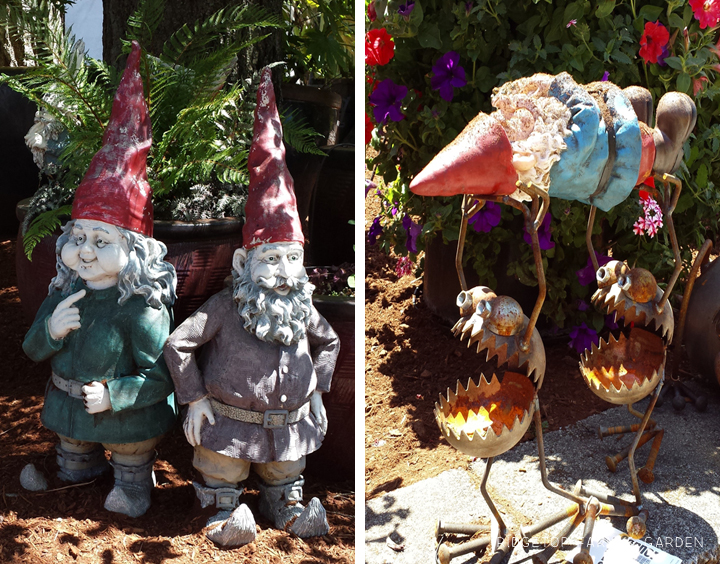 Shoes. I'm not a shoe person, as far as owning cute shoes myself. But, I do like whimsical shoe decor.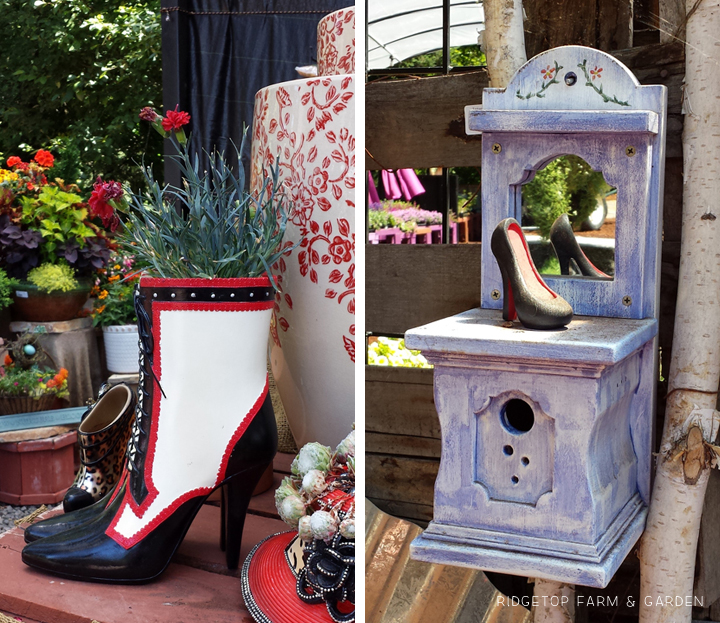 I loved the chic look of the metal background. I'm so jealous. I know if I did that at home it would just look trashy, like we didn't put it away.
Also, random cardboard people & mannequins were placed around.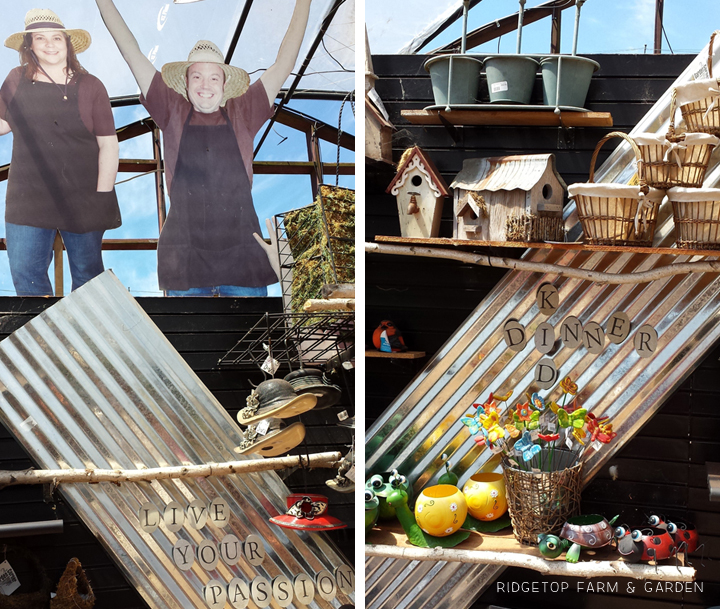 Many, many lovely hanging baskets.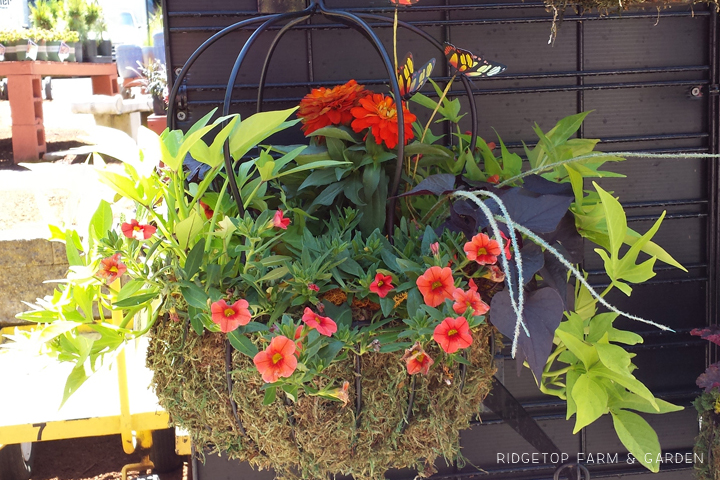 I like the purple & lime colors of this one.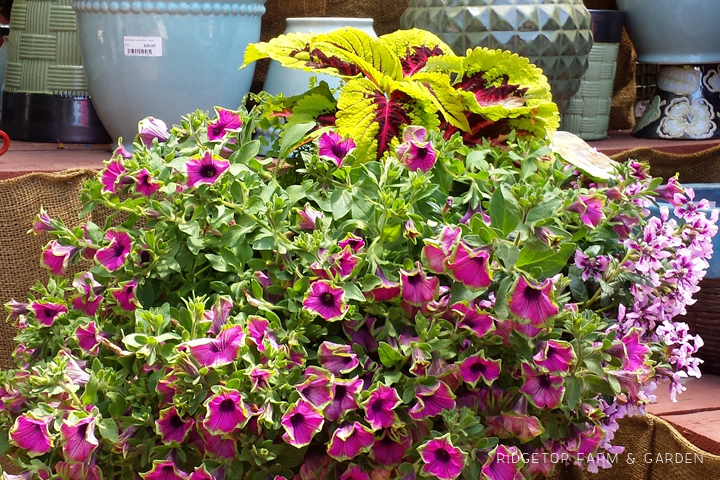 Chicken basket with Hen & Chicks.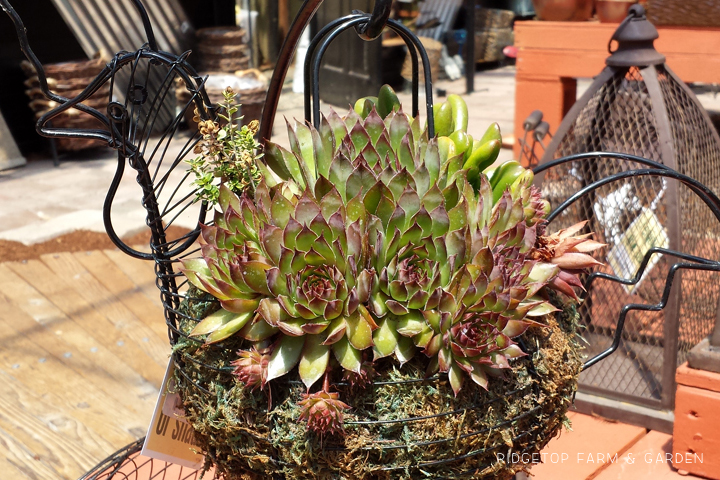 Itty bitty hanging baskets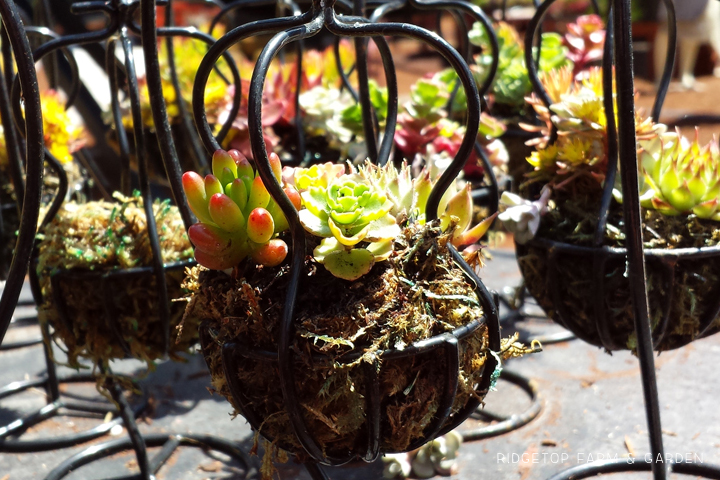 The itty bitty baskets were placed near the largest hanging basket in the world.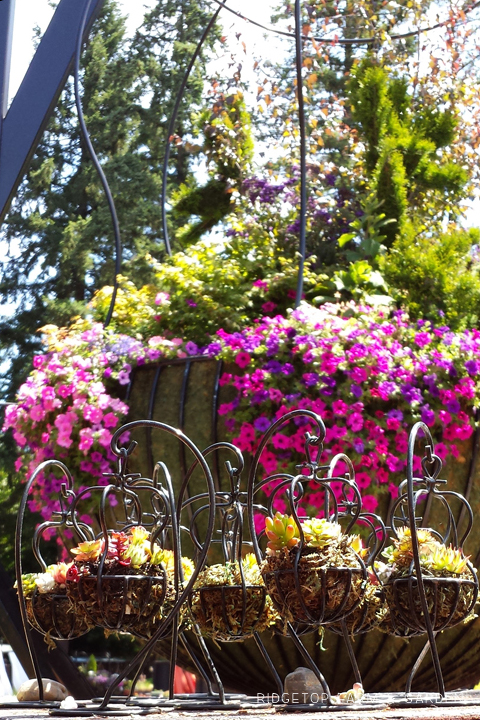 This hanging basket was huge. When I saw it I told my mom, "This basket is meant for Disneyland." But, apparently even Disneyland doesn't have a basket this big.
This basket is so big it even has its own tshirts.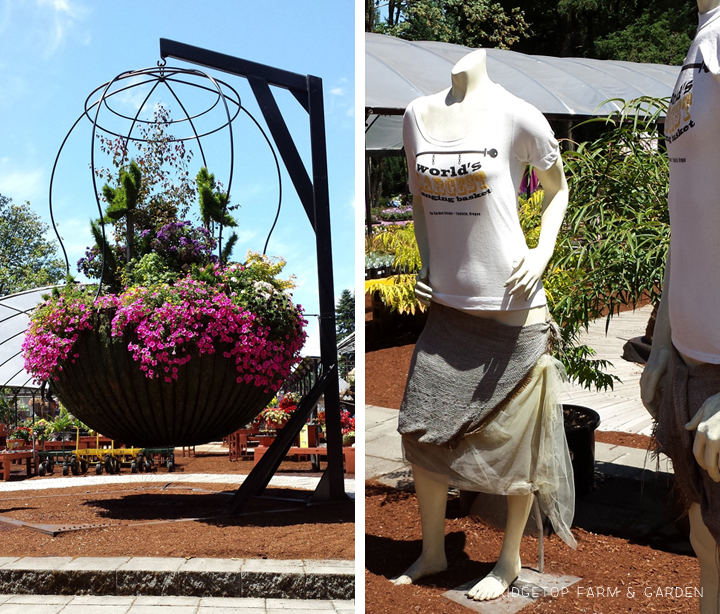 It was a fun place to visit. I brought home a couple goodies, but I was so busy browsing & enjoying the scenery that I ended up forgetting to buy a couple of the things I wanted. I guess that's just a good excuse to go back. To see more pics from The Garden Corner, check out my facebook page.