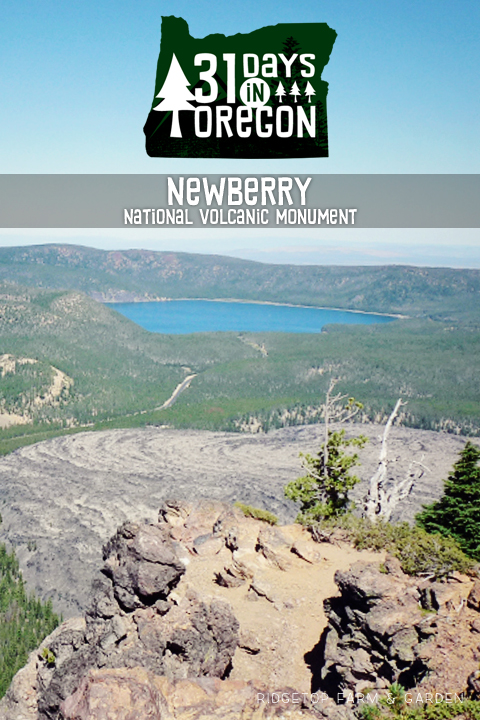 Central Oregon's landscape is very different than that of the Northwest part, where we live. It is considered high dessert, has dry summer's and snowy winters. The area is dominated by volcanic activity with craters, cinder cones & piles of lava rock.
A great place to visit to see all this volcanic action is Newberry National Volcanic Monument in Deschutes National Forest, about 30 miles south of Bend.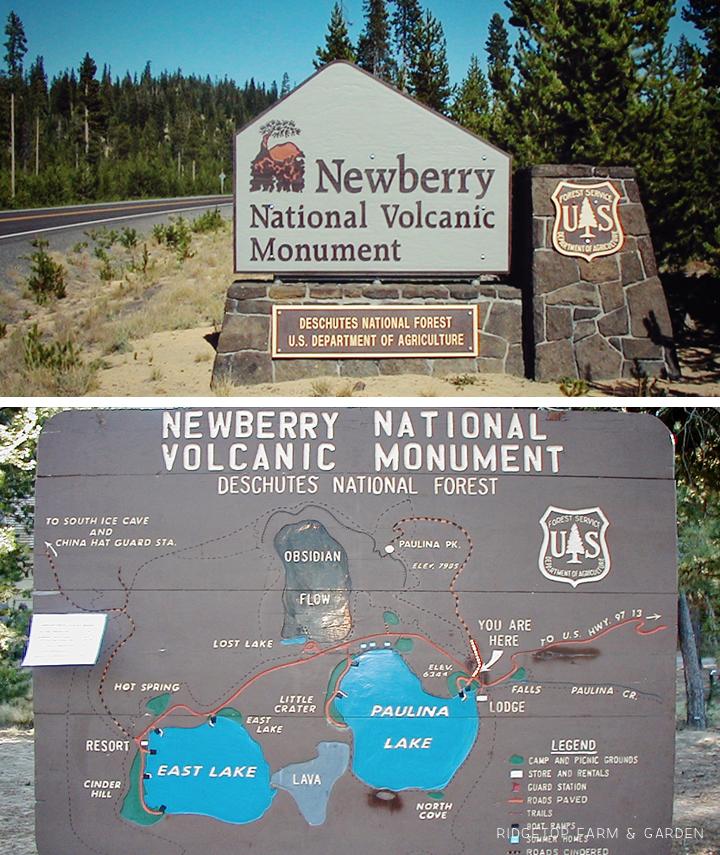 PAULINA PEAK
A drive up a curvy, steep road to Paulina Peak rewards you with a 360° panoramic view of the Cascade Range. It is beautiful!
For sure a focal point is the view of the Newberry Caldera, with Paulina Lake, East Lake, Little Crater & the Big Obsidian Flow.
Paulina Lake is the deeper of the two lakes, at a maximum depth of 250 feet. Neither lake have streams flowing into them, so they are filled with water by rain, snow melt & hot springs.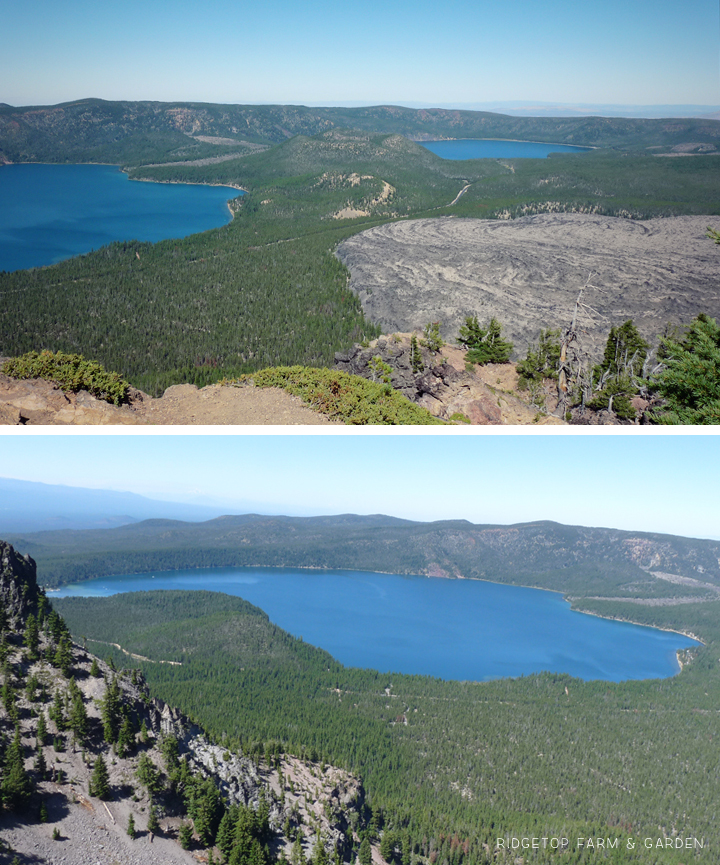 The Big Obsidian Flow is the youngest lava flow in Oregon and consists of pumice and obsidian.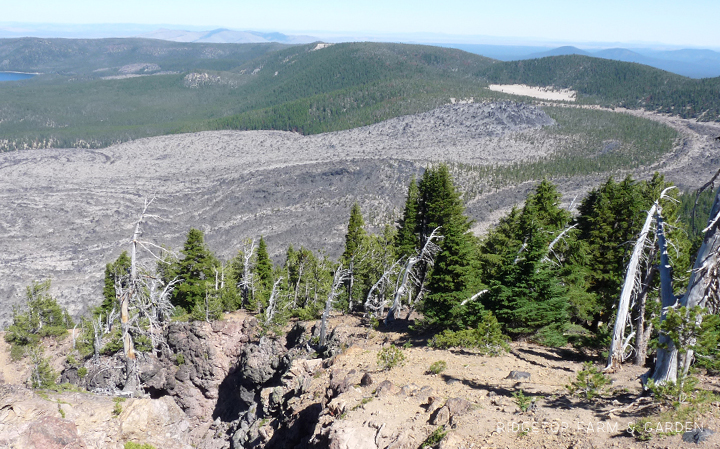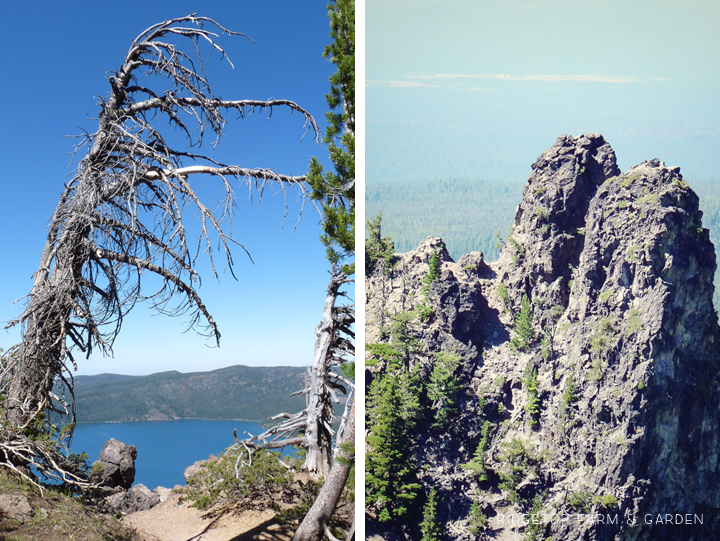 Ground level with Paulina Lake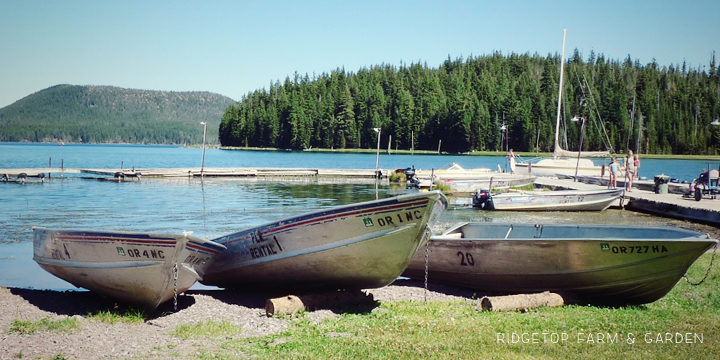 PAULINA CREEK FALLS
Paulina Lake has one outlet: Paulina Creek. Not far from the outlet is 80 foot Paulina Creek Falls.
It's a fairly short hike to the falls.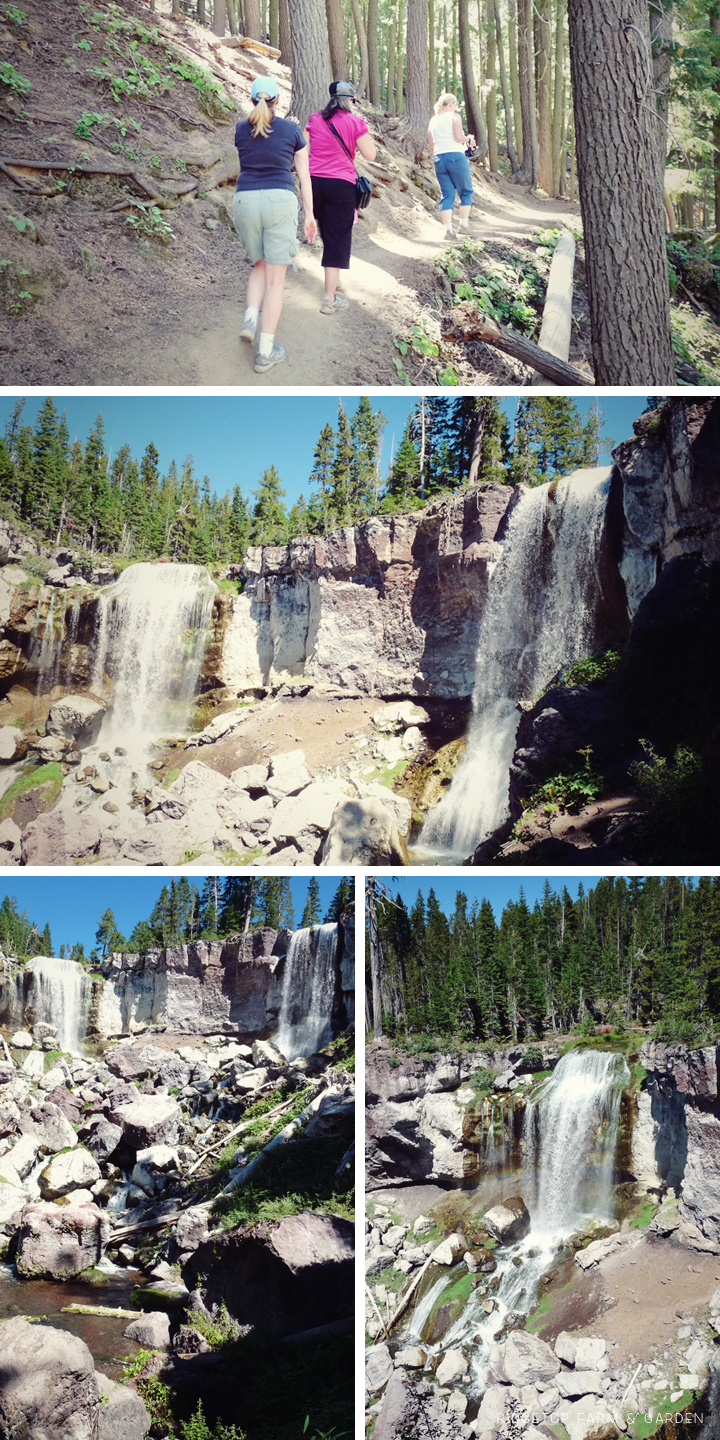 LAVA RIVER CAVE
Lava River Cave was formed by molten lava & is over 5000 feet long. It is a cave, therefore it is dark and cold.
One time I went there were people outside telling us about White-nose syndrome that is killing bats. They are trying to stop the spread of the disease. So, we had to tell them we weren't wearing clothes or shoes that we had worn into other caves before entering the cave.
Path to the cave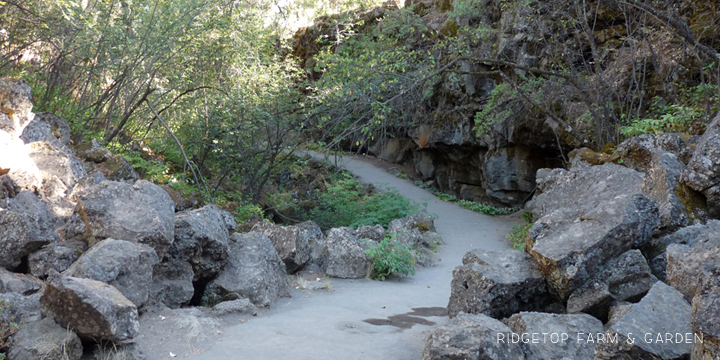 Lanterns or flashlights are a must when entering the cave.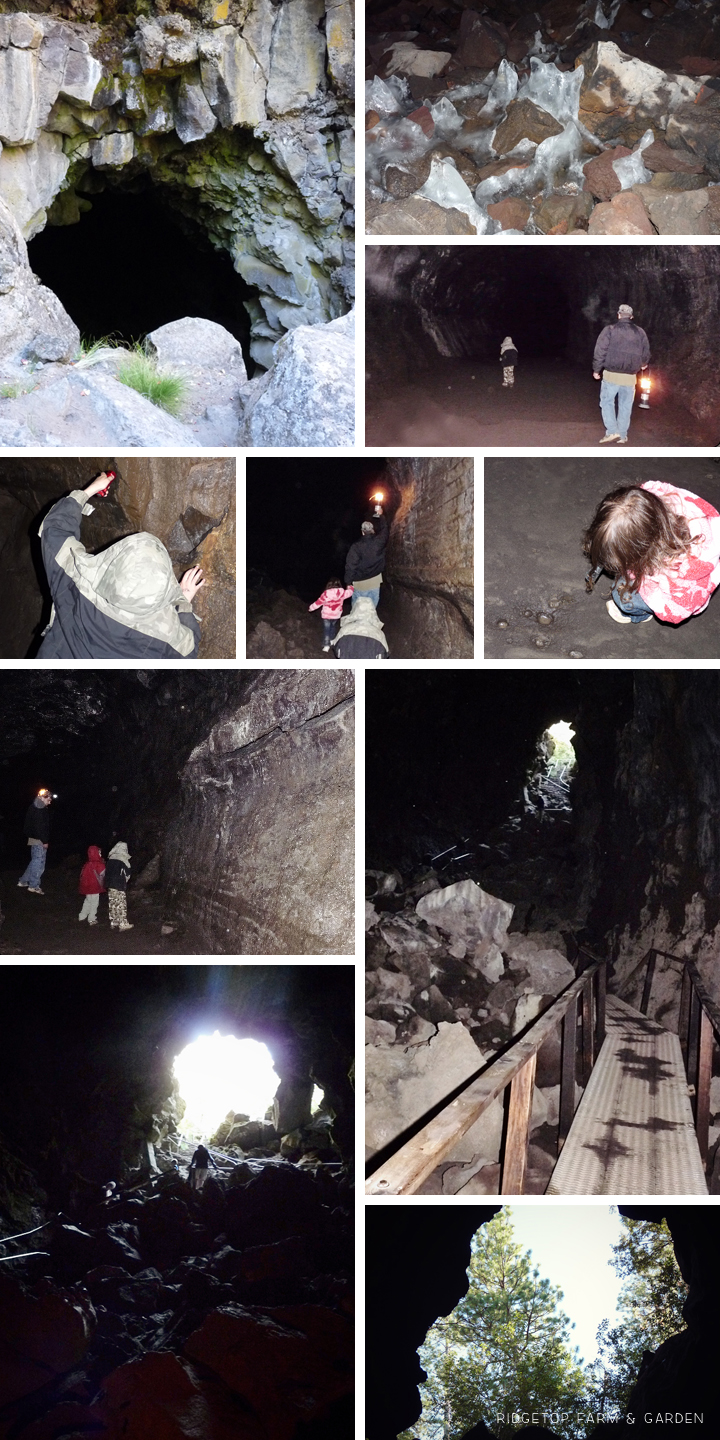 LAVA LANDS VISITOR CENTER & LAVA BUTTE
Another place to visit is the Lava Lands Visitor Center. From there you can see Lava Butte, which has great views from the top.
Lava Butte is a 500 foot cinder cone.
Bottom Right Photo: Mount Bachelor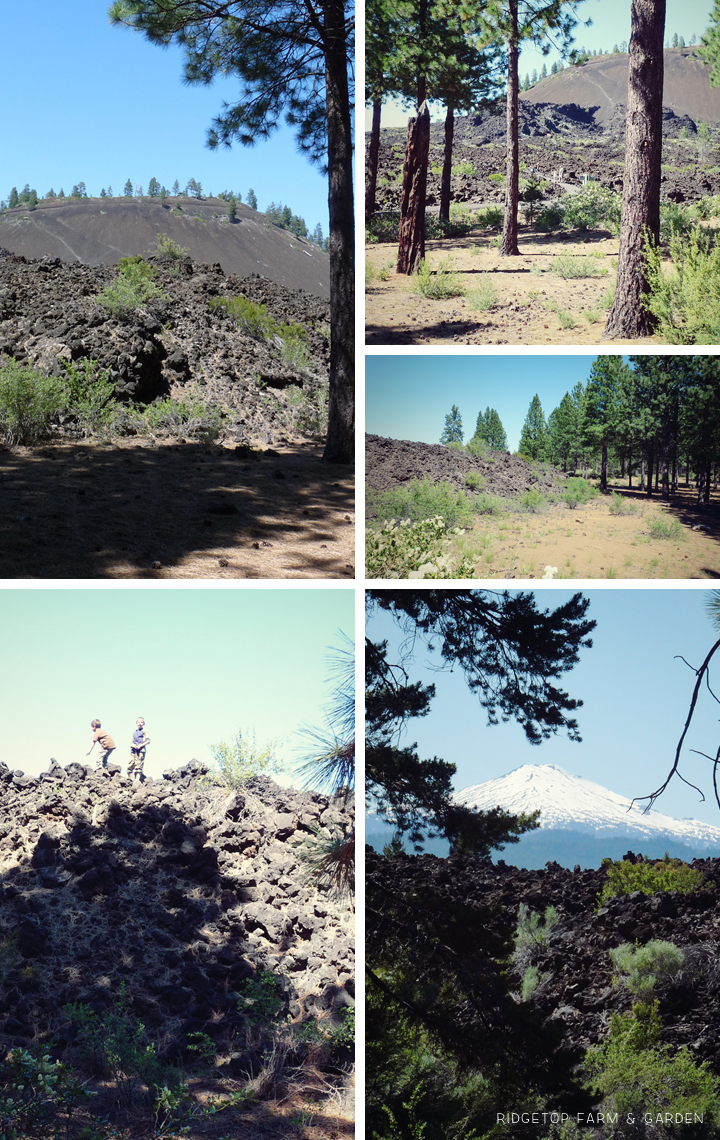 Inside the Visitor Center
Left: I really enjoyed this representation of the area.
Right: The boys touching a piece of obsidian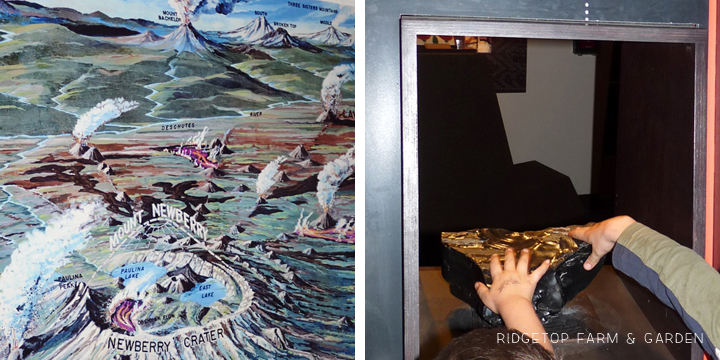 A spectacular view from the summit of Lava Butte.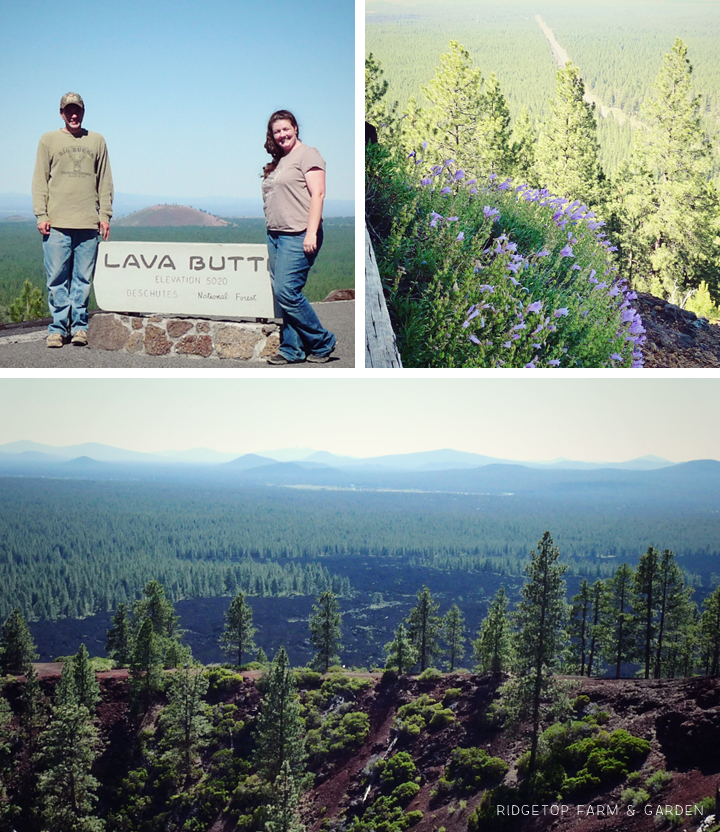 You can view all these sites in one day or spend many days exploring the area more intently.
To see what others are sharing for the month of October check out write31days.com