Description
Our first generation Olive Eggers were a cross between our French Black Copper Marans hens and Ameraucana rooster. Our 2nd & 3rd generations have been a cross between our Oliver Egger roosters and Easter Egger or Black Copper Marans hens. This has resulted in a range of olive tinted eggs.
Our eggs are hand collected daily and the half dozen order comes with varying colors.
This photo is from a recent 2017 hatch. Because they are a mixed breed the characteristics can vary. The majority of our chicks tend to be dark, but also a fair amount of buff colored ones hatch. Some have the muffs and beards, which is an Ameraucana trait. Some have feathered shanks thanks to the Marans gene.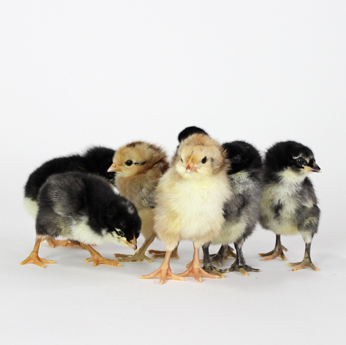 AVAILABLE FOR LOCAL PICK UP ONLY
Click here for pick up locations