Description
This vinyl decal is perfect for you or your chicken loving friend. It can be applied to most flat, smooth surfaces including water bottles, notebooks, laptops and car windows.

The image was designed by me and machine cut on high quality outdoor rated vinyl.
AVAILABLE IN LARGE (6.5″X4″) OR SMALL (3″X2″)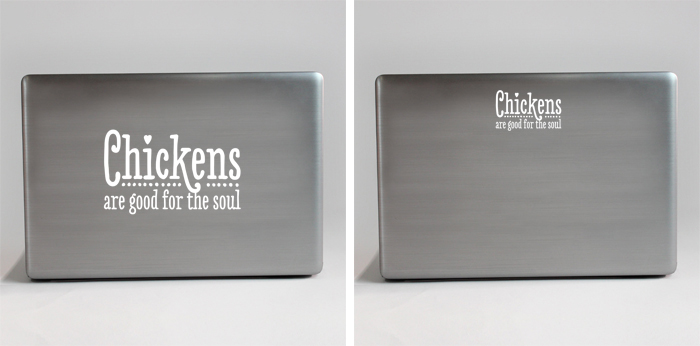 Please read the included instructions when applying the decal.
AVAILABLE TO SHIP OR LOCAL PICK UP
For shipping information, click here
Click here for pick up locations