This is my final post about the Laura Ingalls Wilder sites we visited on our road trip in 2006. On our last night in Laura Country we watched a Wilder Pageant called Fragments of a Dream. This pageant is based on the Ingalls time near Walnut Grove. The story line wasn't as interesting as the pageant we had seen the night before in De Smet, but I loved this production so much more. It had live music & dancing, a huge talented cast, special effects, a great set & there was always lots of action.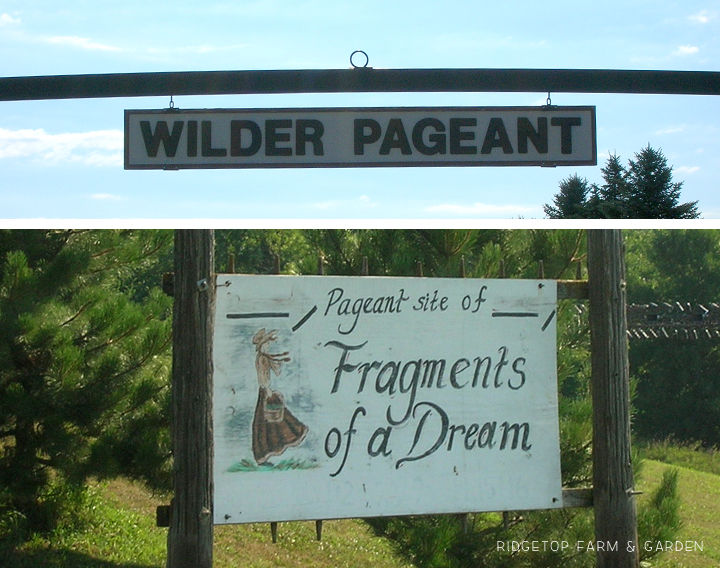 I was excited from the very beginning. The cast came in on real horse & buggies.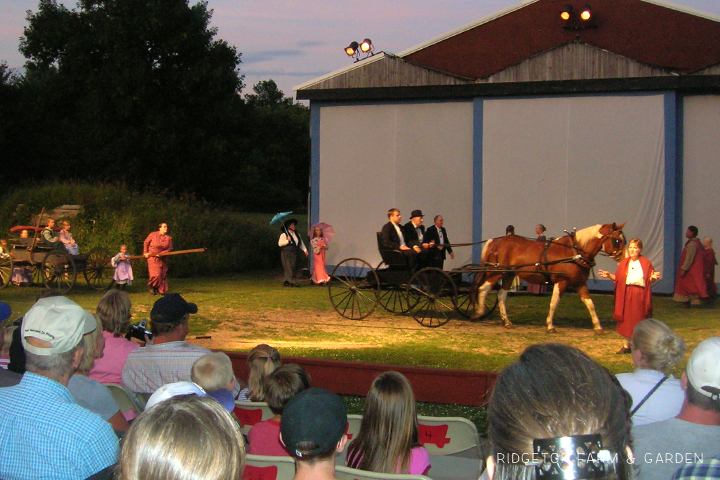 The Ingalls family & their dugout home.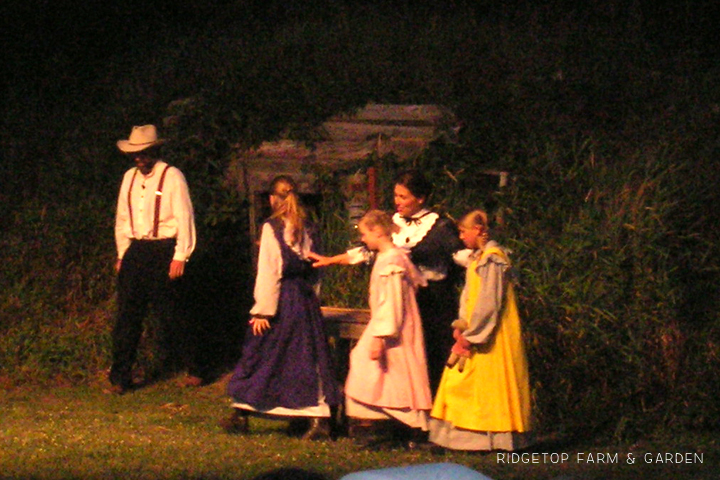 Kennedy House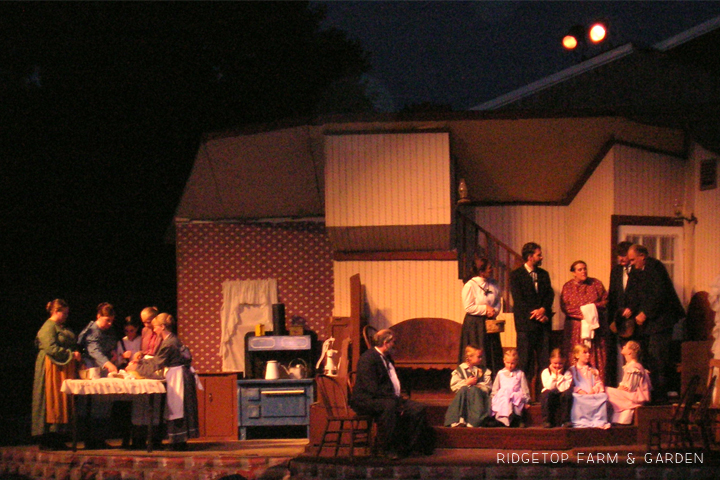 The cast built the church as part of the story. It was done so well, it wasn't even boring to watch. It really felt a community coming together to better their town.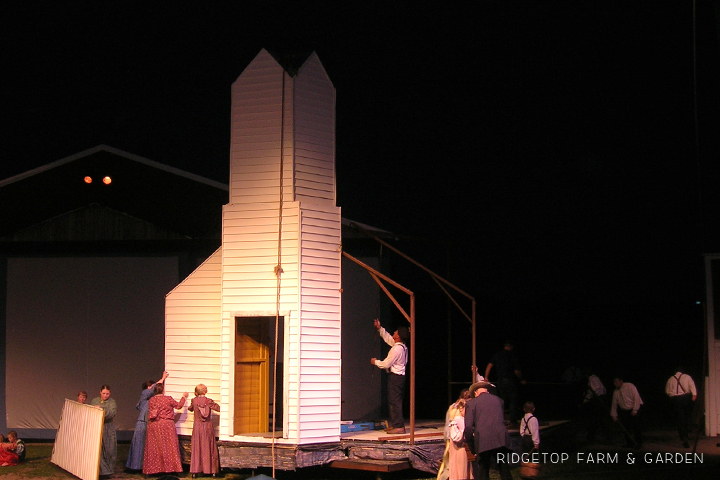 The finishing touch of building the church was adding the cross. The woman in the doorway is Laura as an adult. The story is told through her eyes as she remembers the past.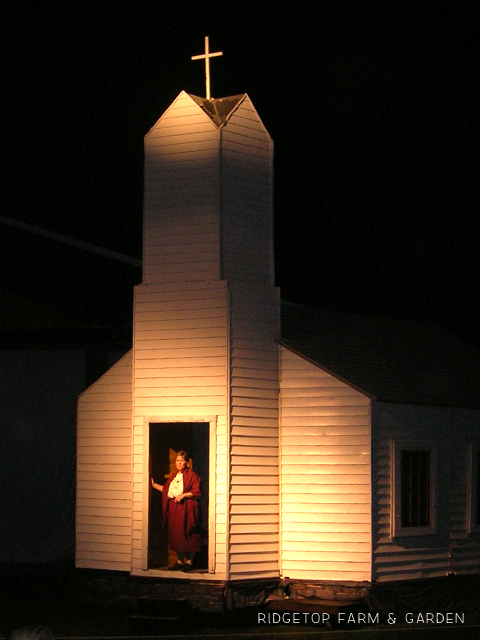 The children at school.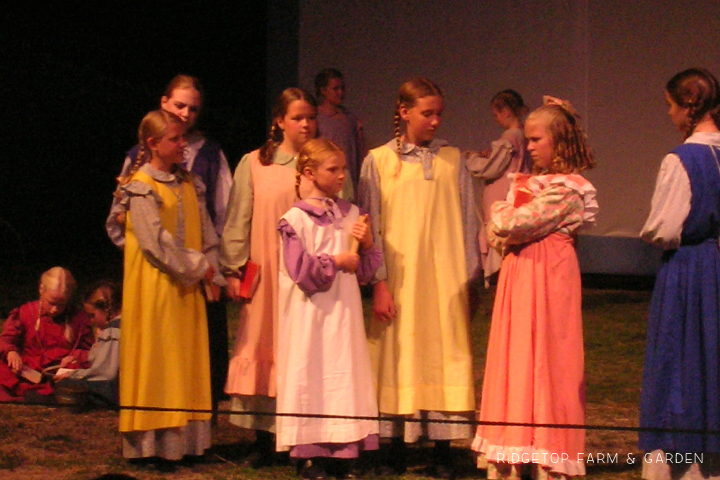 Christmas church service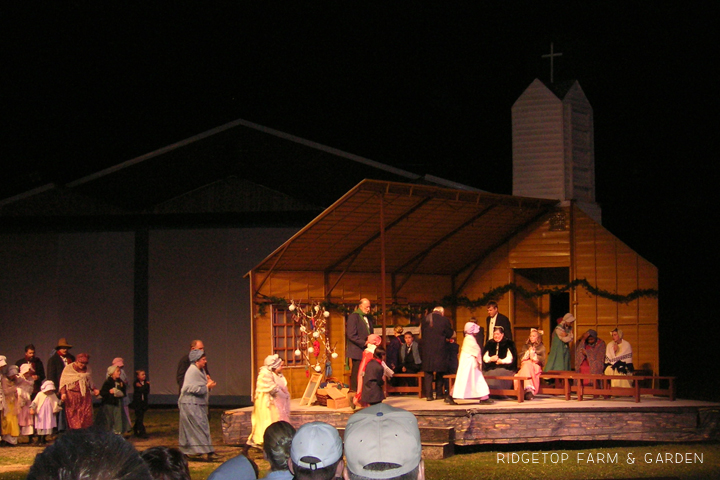 Prairie Fire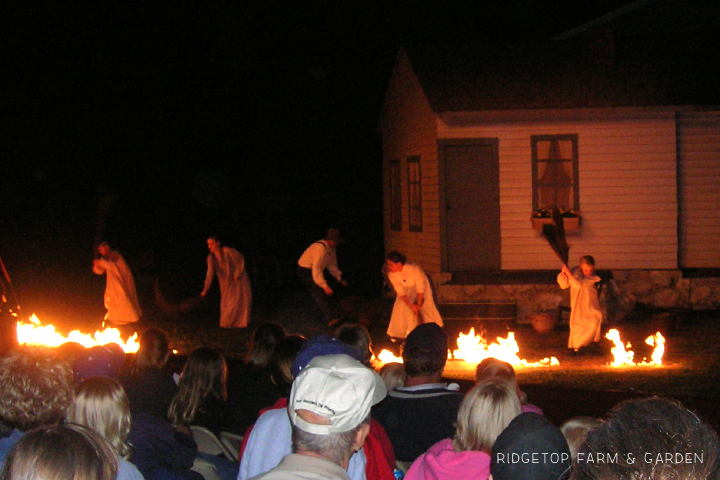 Community Social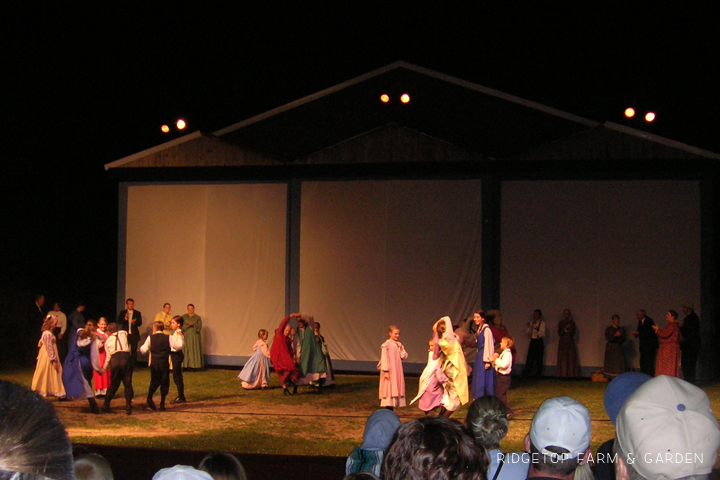 Mary is blind & in a wheelchair.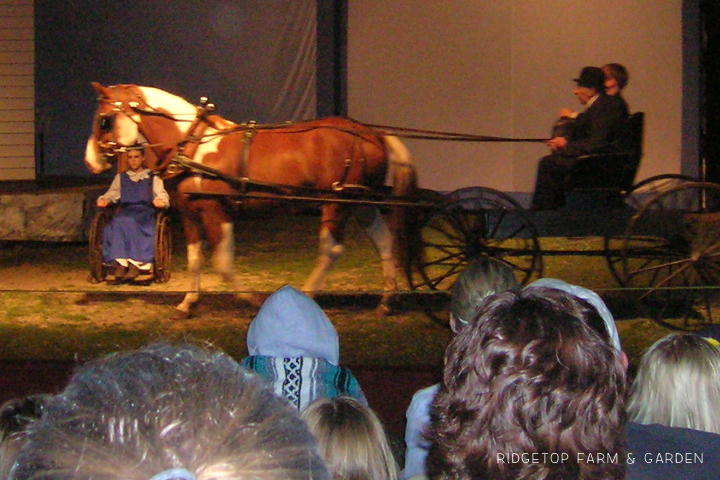 Take Your Bow.
Many hardships plagued the Ingalls family in Walnut Grove. Eventually they moved on.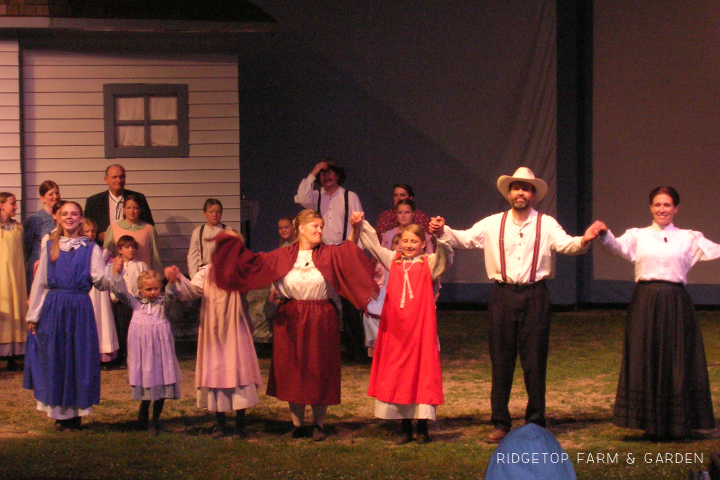 I absolutely loved this production. Hopefully one day I can make it back to Walnut Grove to watch it again.
More from our 2006 visit to Laura sites:
Historic House Tour in De Smet
Ingalls Homestead in De Smet
Laura Ingalls Wilder Pageant in De Smet
Laura Ingalls Wilder Museum in Walnut Grove
Plum Creek in Walnut Grove