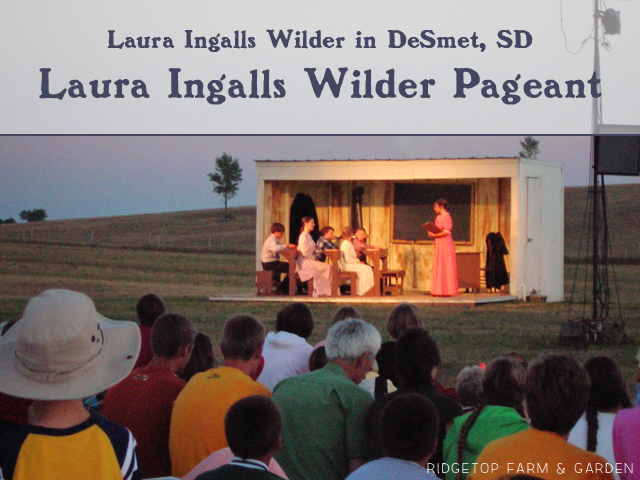 In 2006, we went on a 3 week road trip from Oregon to Minnesota. The entire trip was planned around watching two pageants based on the Little House series. I timed our driving days so we could be in De Smet, South Dakota to watch their pageant on a Friday and be in Walnut Grove to watch theirs on Saturday. At the time Farm Kid1 was 3 and Farm Kid2 wasn't even a year old, so they fell asleep during both pageants. But, I really enjoyed them. The presentation in De Smet wasn't mind-blowing, but it was good and a fun way to relive such great stories.
This Laura Ingalls Wilder Pageant was titled These Happy Golden Years and tells the story of the Ingalls family from their arrival in De Smet up until Laura's marriage to Almanzo. It is also a love story showing the courtship of Laura & Almanzo.
The pageant was within walking distance of the Ingalls Homestead.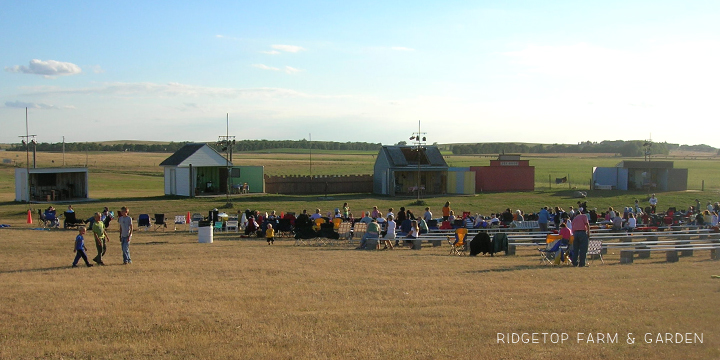 Since the pageant didn't start until 9:00, we were treated to a beautiful sunset over the prairie.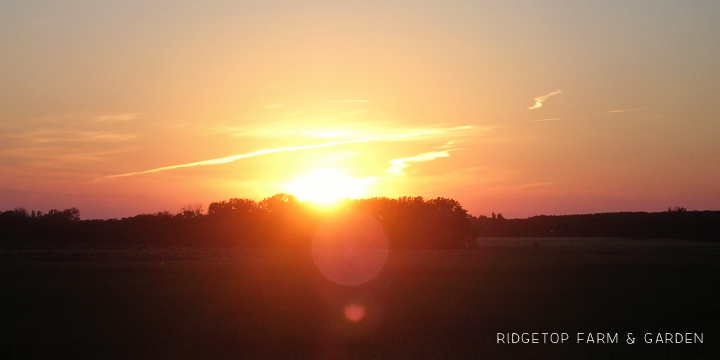 The set had many buildings, including the Ingalls home, Brewster's home & the Brewster schoolhouse.


Ingalls Home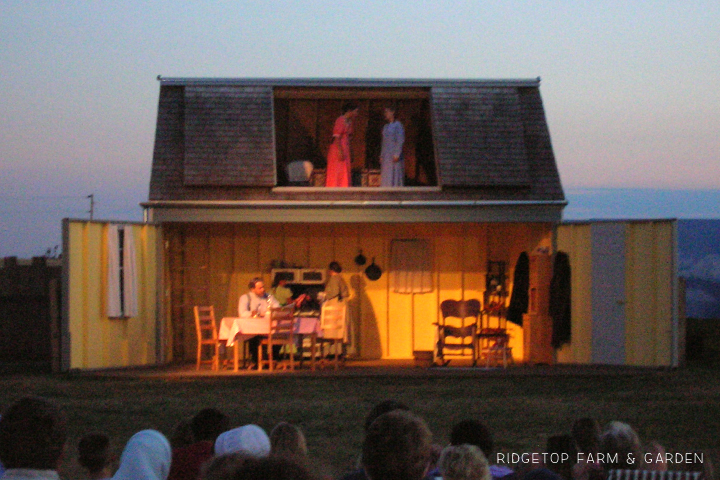 Brewster Home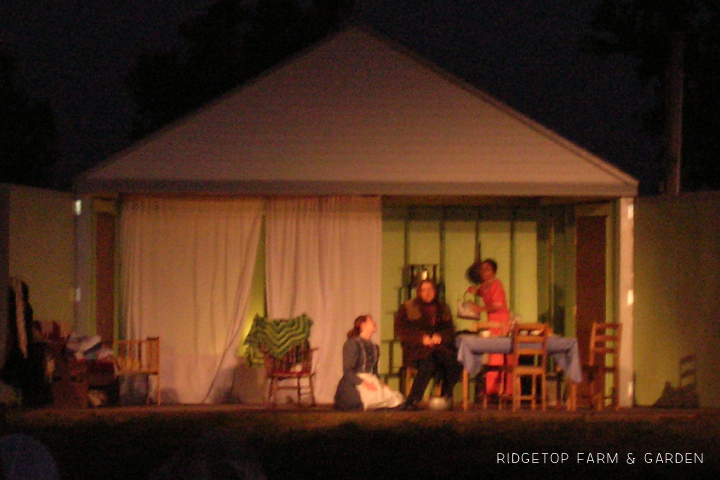 Mr. & Mrs. Brewster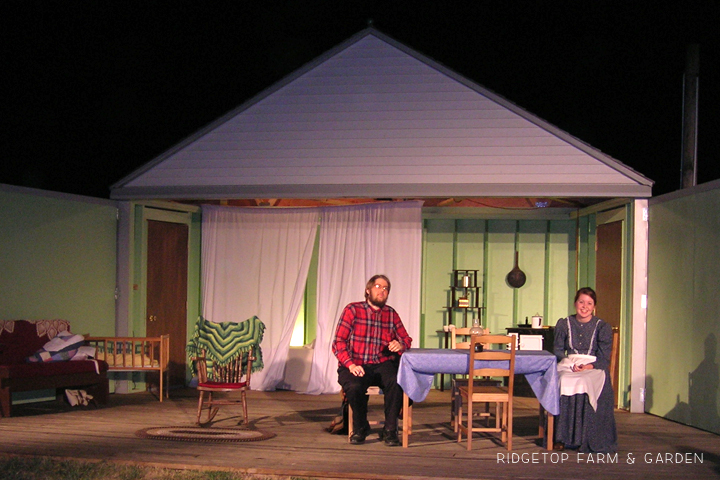 The Brewster School, where Laura taught

After the show, the cast signed autographs and posed for pics.
Left: These were the actors portraying Laura, Nellie & Almanzo
Right: The man standing was Pa.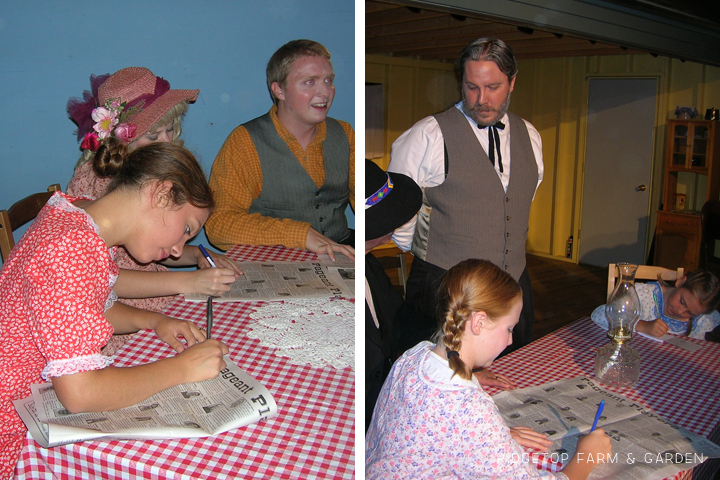 As a fan of the books and the tv show, I really enjoyed another telling of the Little House stories. It was a beautiful night on the prairie, with a nice show and good actors.
More from our 2006 visit to Laura sites:
Historic House Tour in De Smet
Ingalls Homestead in De Smet
Laura Ingalls Wilder Museum in Walnut Grove
Wilder Pageant in Walnut Grove
Plum Creek in Walnut Grove